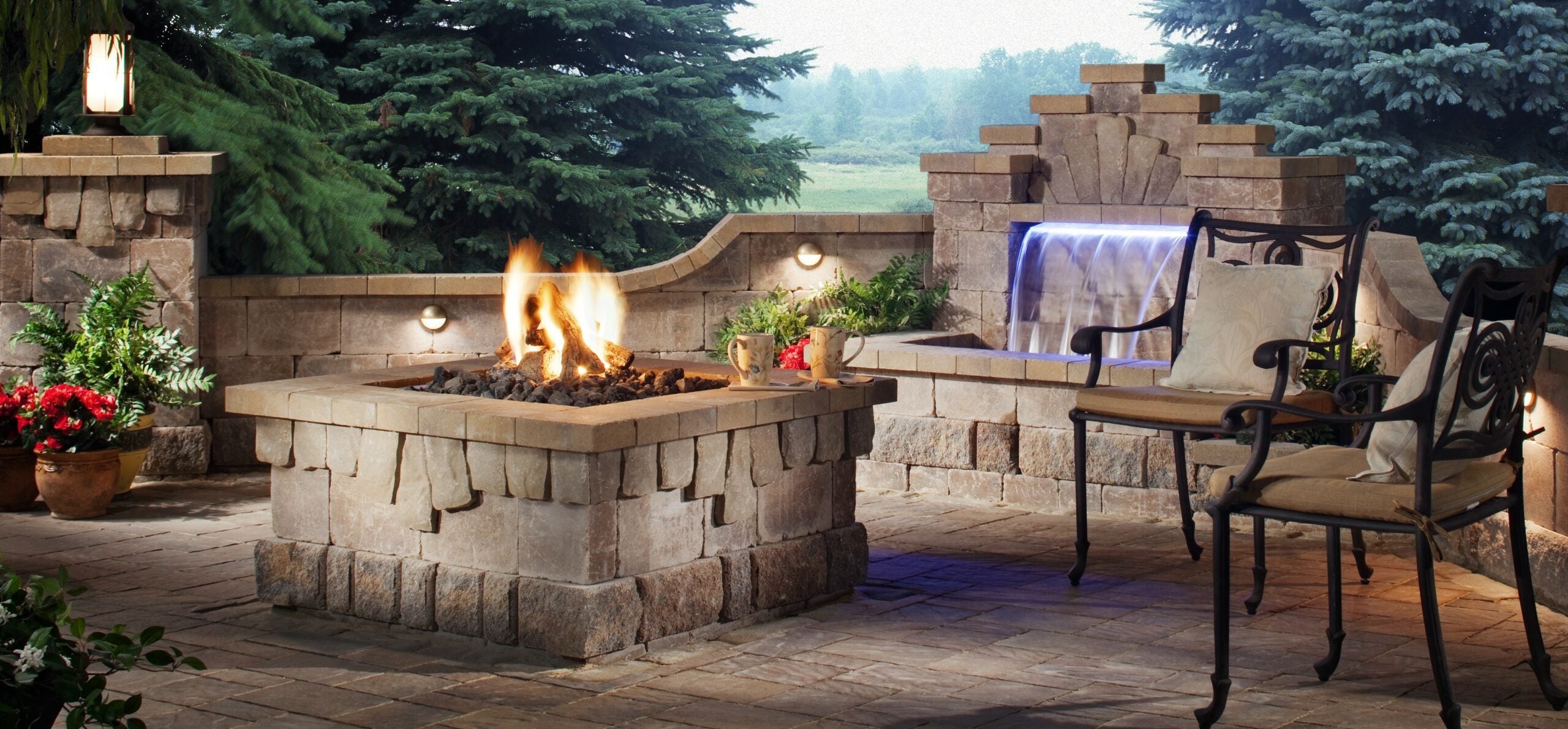 As summer starts to dwindle down, kids go back to school and football starts up, that can only mean Fall is right around the corner. Homeowners may think being outside in the cooler temperatures isn't thrilling; it's chilling. However, Belgard fire features are now becoming one of the popular trends for your outdoor living area. They extend the outdoor experience into the winter in the North, and all year long in the cooler Southern states.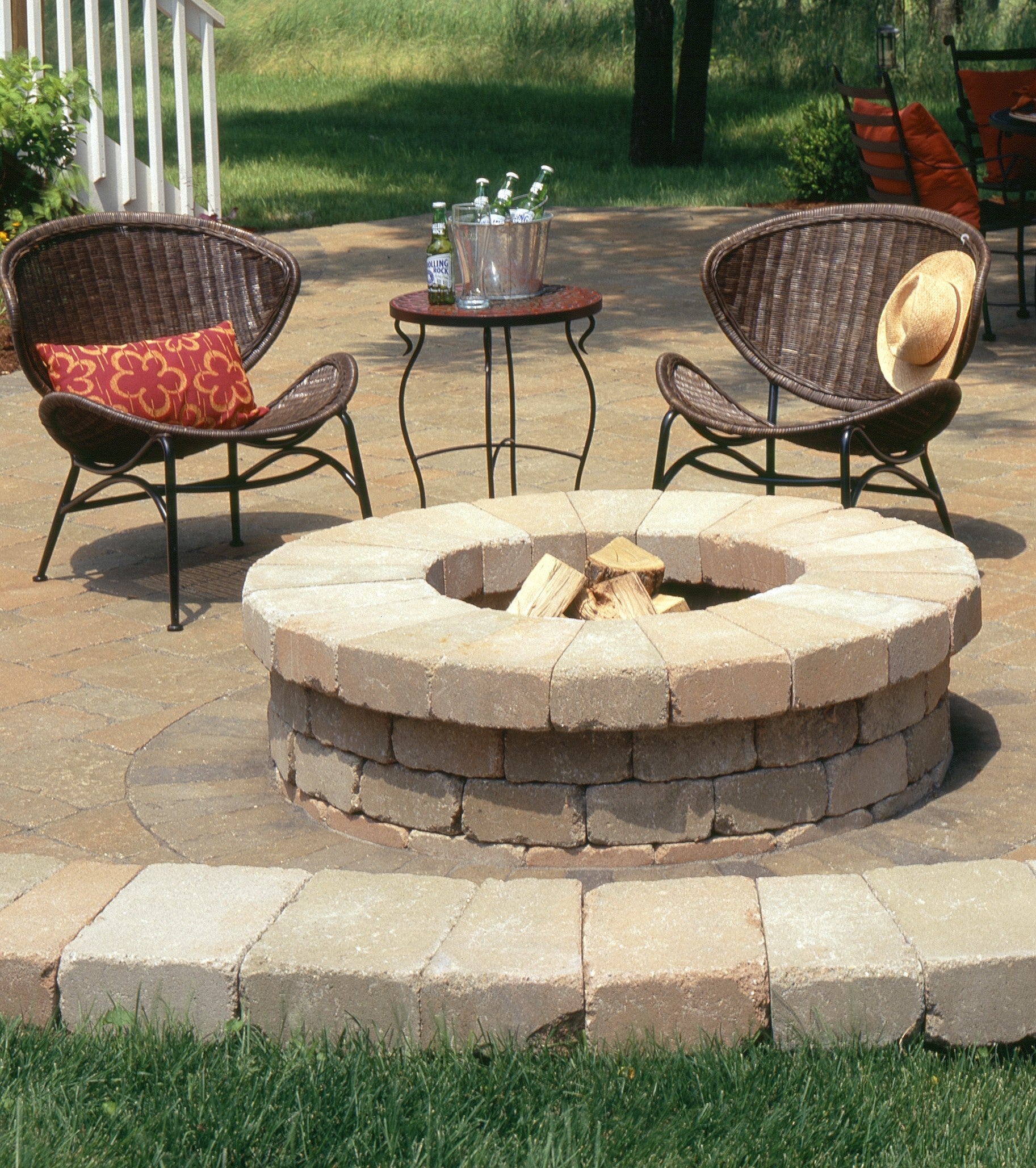 Belgard gives homeowners a variety of fire features from which to choose with their fire pit and fireplace options. Using Belgard products and an Authorized Belgard Contractor, your custom possibilities are limitless. Yet, Belgard is pleased to offer pre-made fireplace units through the Elements Collection. This collection makes it easier than ever to have a fire feature (plus coordinating pieces – read our blog) installed on any budget – in less time. Both gas and wood burning options are available. As for the increasingly popular fire pit, Belgard offers the highly affordable standard Weston Wall. Fire pits are easy to maintain and create a natural space for friends to congregate. Imagine the crackling of the fire, the taste of roasted marshmallows and s'mores, plus the company of friends: create special memories for years to come.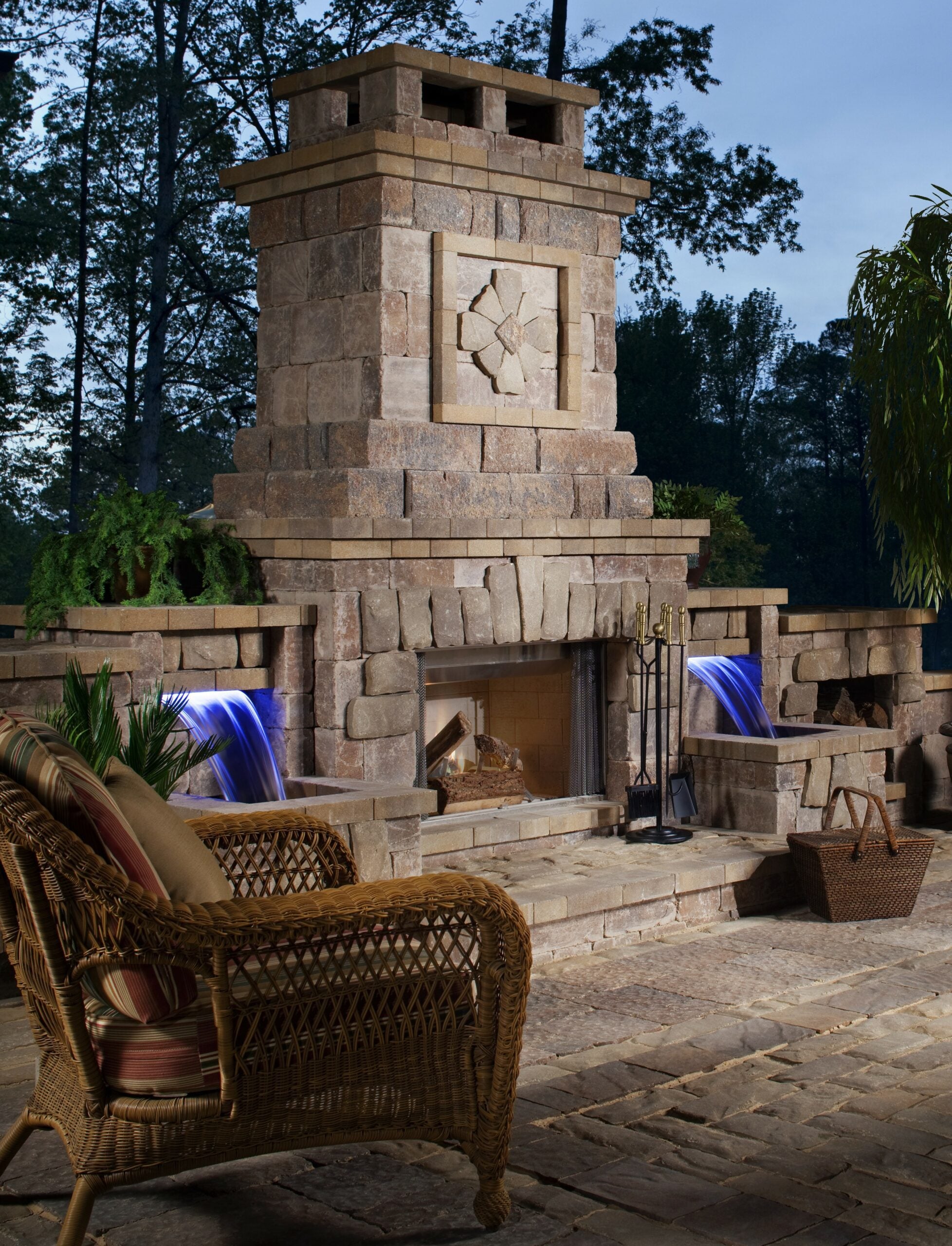 With fireplaces, each collection uses Belgard pavers and wall products so that you can create an entire space with a seamless look. The Bristol Collection combines the Arbel and Urbana pavers, providing elegance and good looks great with any landscape. The Nottingham Collection integrates BelAir Wall and tumbled paver accents. This natural appearance will have you feeling right at home. The Wexford Collection incorporates tumbled block featuring the Old World accents, which provides a rugged yet refined look to your home. See the catalog for more photos and ideas.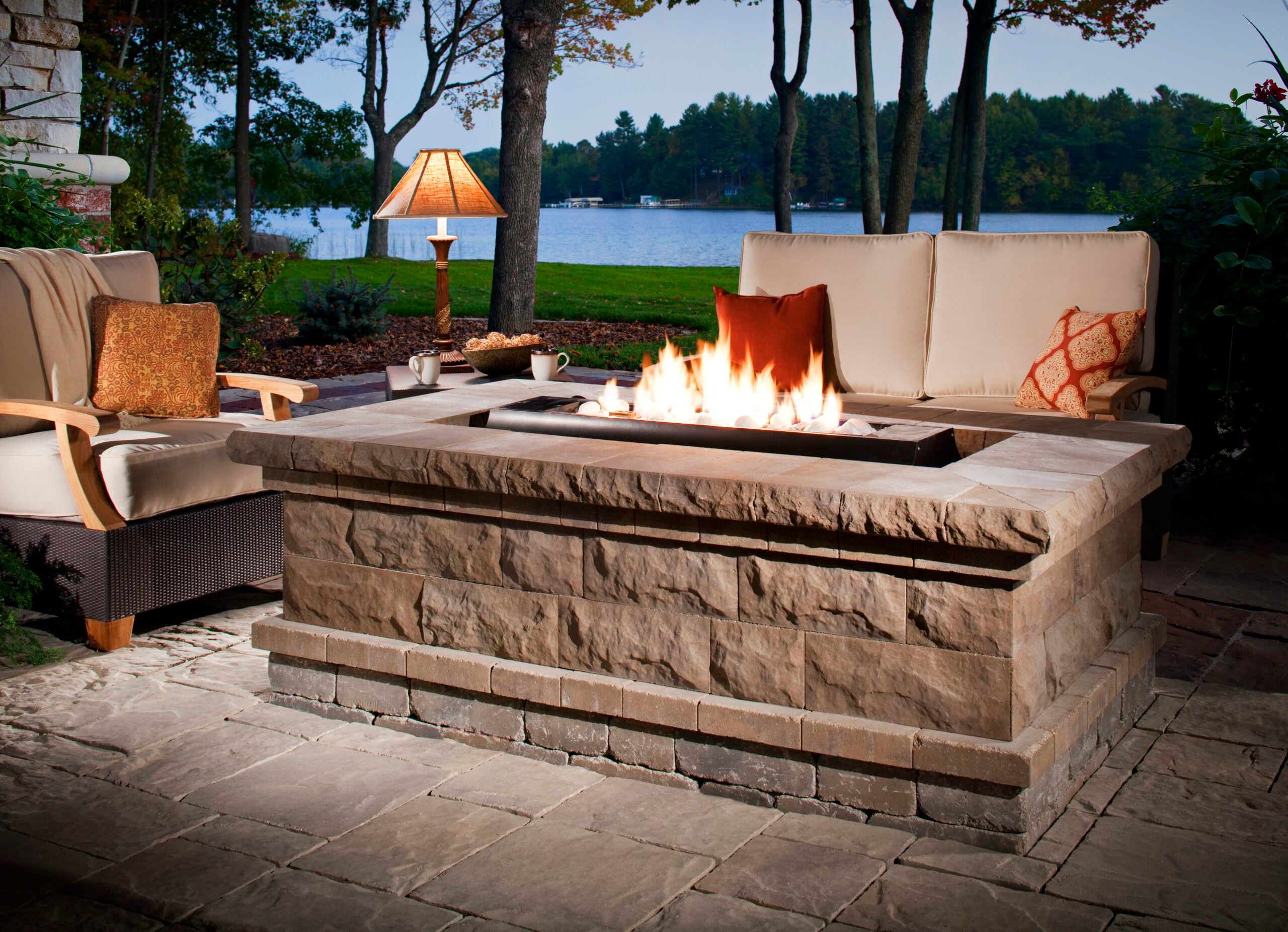 Not only can you add fire features to your backyard, but why not coordinate furniture to highlight them. Think about adding Adirondack or lounge chairs for a relaxing experience. Maybe the sound of a nearby Belgard water feature will add to the mood. With Belgard, items can be added at a later time, so it's best to discuss your full hopes and dreams with your contractor at the start of the project.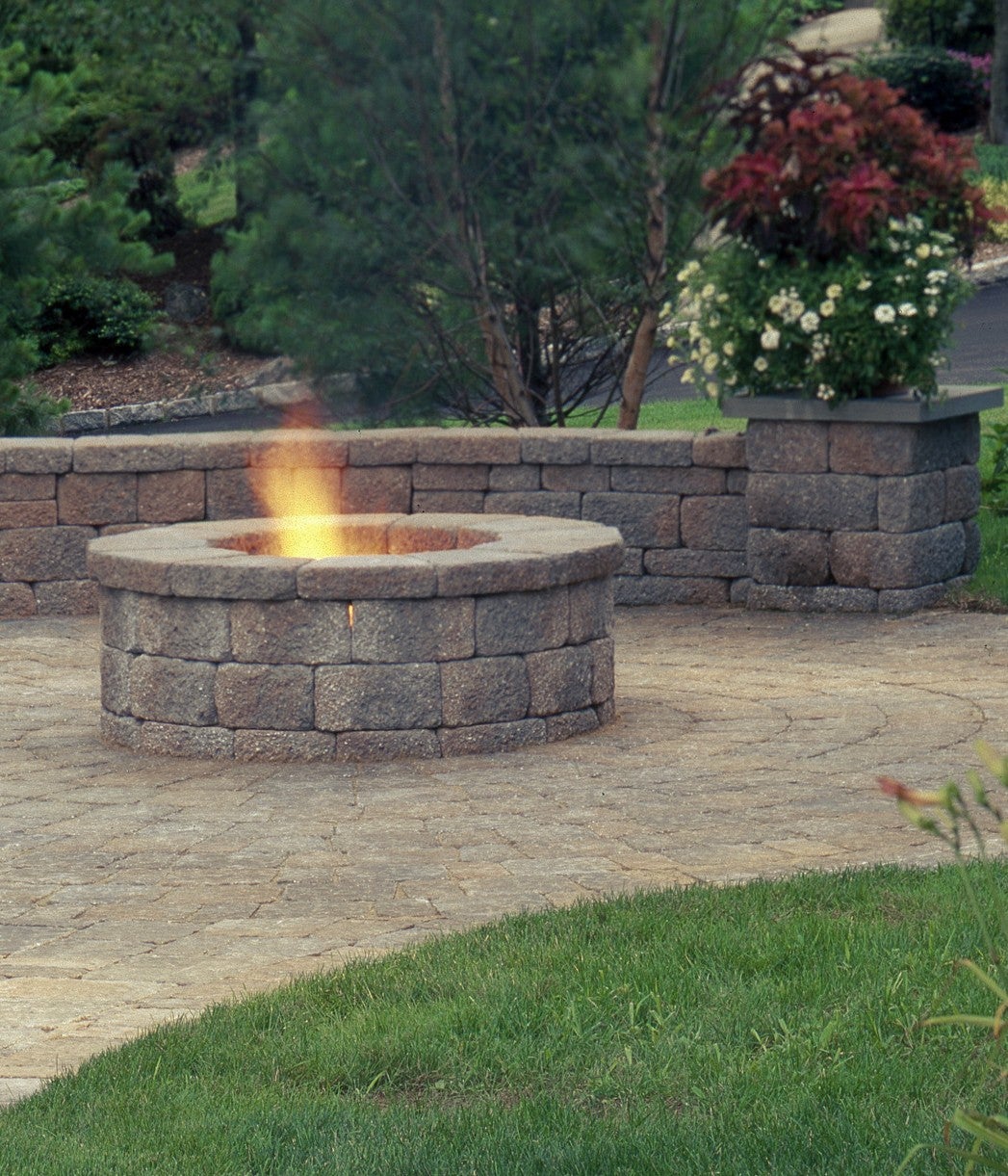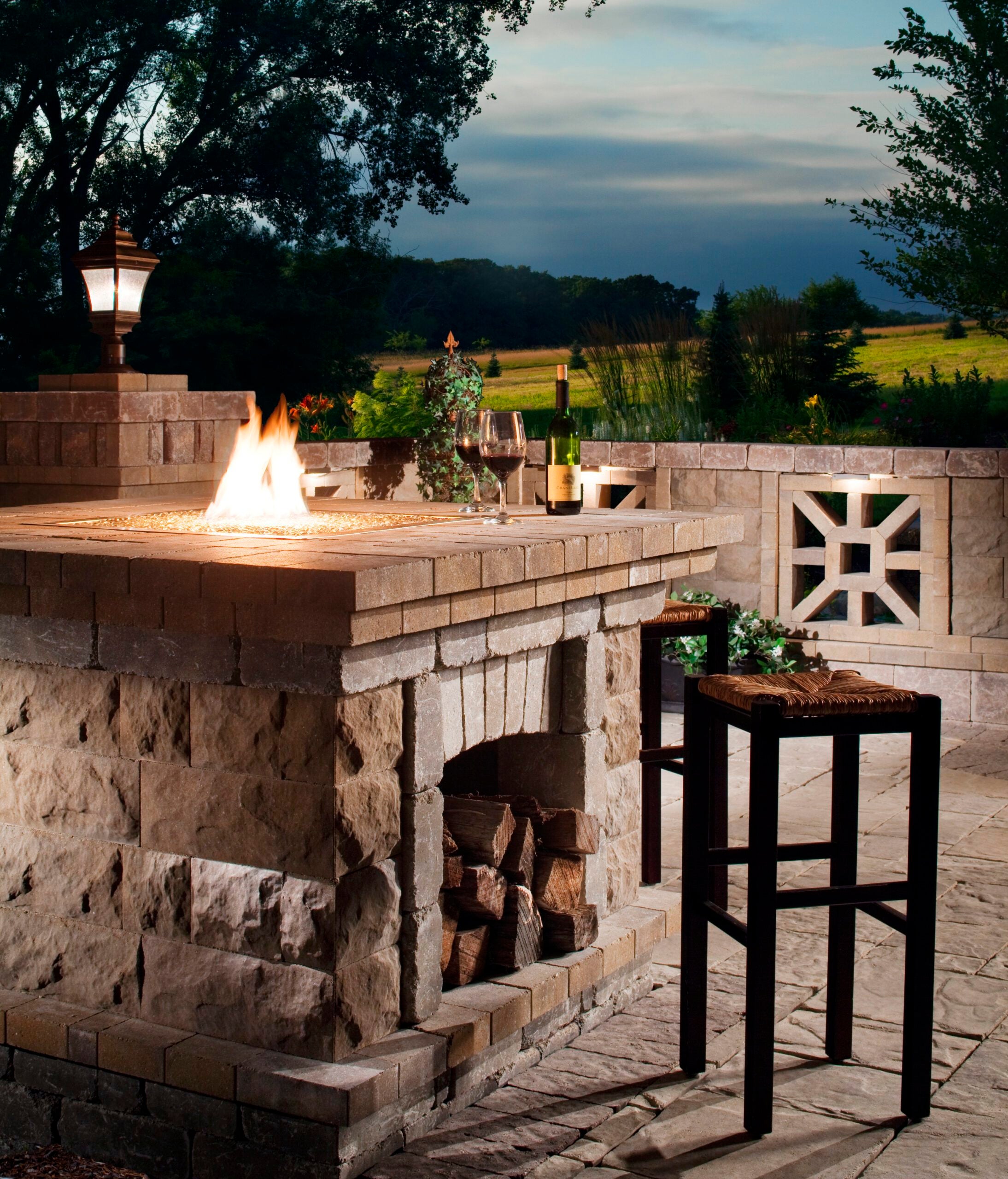 With any one of these collections in your backyard, you and your family can enjoy an evening outside.  Create that intimate setting you've been looking for! Be Prepared for Company! Remember when it comes to fire, think about safety first. Your contractor can help you decide the best location for installation.