Contractors play a pivotal role in helping homeowners bring their outdoor living visions to life. Each month, we'll offer a Contractor's Corner post to share tips to help our contractor partners offer even more to homeowners and their landscapes. This month, we're gearing up for the 2012 Hardscape North America (HNA) show October 24 through 26 in Louisville, Ky. Here's a preview of what you can expect from Belgard at this year's show: Race for the Outdoor Space Three Belgard Hardscapes candidates, representing Walls, Pavers, and Permeable Pavers will square off at the HNA show in hopes of winning your vote for the President of Hardscapes.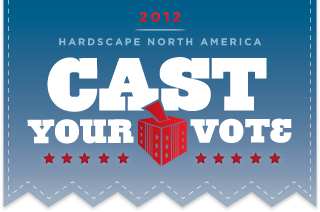 Here's an introduction from each of the three candidates vying for your vote: [youtube http://www.youtube.com/watch?v=kbCLAJqKkNs&w=560&h=315] [youtube http://www.youtube.com/watch?v=LbXy91SsatA&w=560&h=315] [youtube http://www.youtube.com/watch?v=NnoIfLEaUs4&w=560&h=315] Not going to this year's HNA show? Not to worry, you can cast your absentee ballot online at our Facebook page. To learn more about the Race for the Outdoor Space election, read the FAQs, click here. Enter for a Chance to Win a Harley-Davidson Motorcycle When you register to vote in the Race for the Outdoor Space election at Belgard's outdoor booth (#7452D), you will be entered for a chance to ride home in style on a brand new Harley-Davidson motorcycle. To register, you will be taken through a brief product validation showcasing the latest and greatest from all three parties—Pavers, Permeable Pavers and Walls—where you will be stamped by each party as a registered voter while you enjoy fresh cooked pizza. You must have a stamp from each of the three parties to turn in your registration card at Belgard's indoor booth (#1216) for a chance to win the Harley-Davidson. The winner will be announced on Friday, October 26 at the Belgard indoor booth (#1216) at approximately 3 p.m. New Product Introductions This year's HNA attendees will get a first look at some of our newest products, including Medina Slab. Medina Slab pairs sleek, contemporary style with modern durability and design innovation. This four piece modular slab features large scale units and a smooth finish, providing increased area coverage with fewer pieces and giving every outdoor space a grand appearance.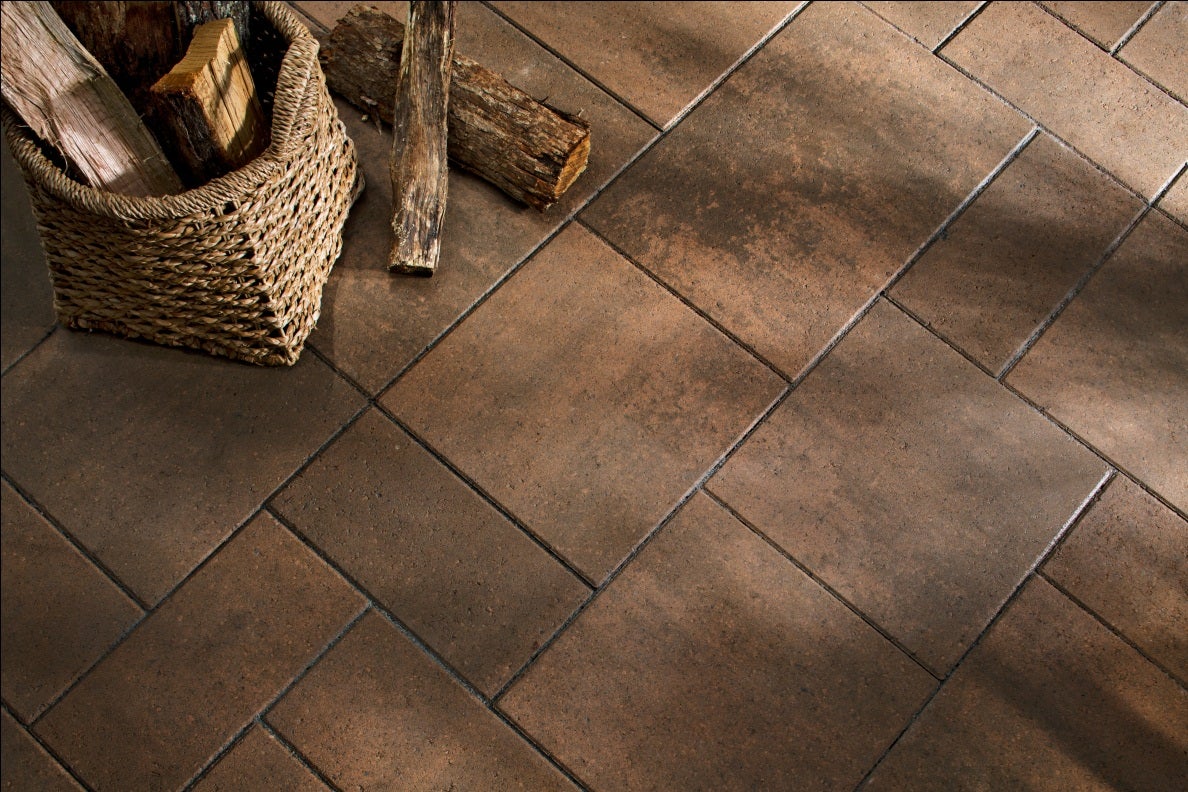 Introduced this year, Medina Slab was used in the 2012 House Beautiful Kitchen of the Year and we plan to expand production in 2013.