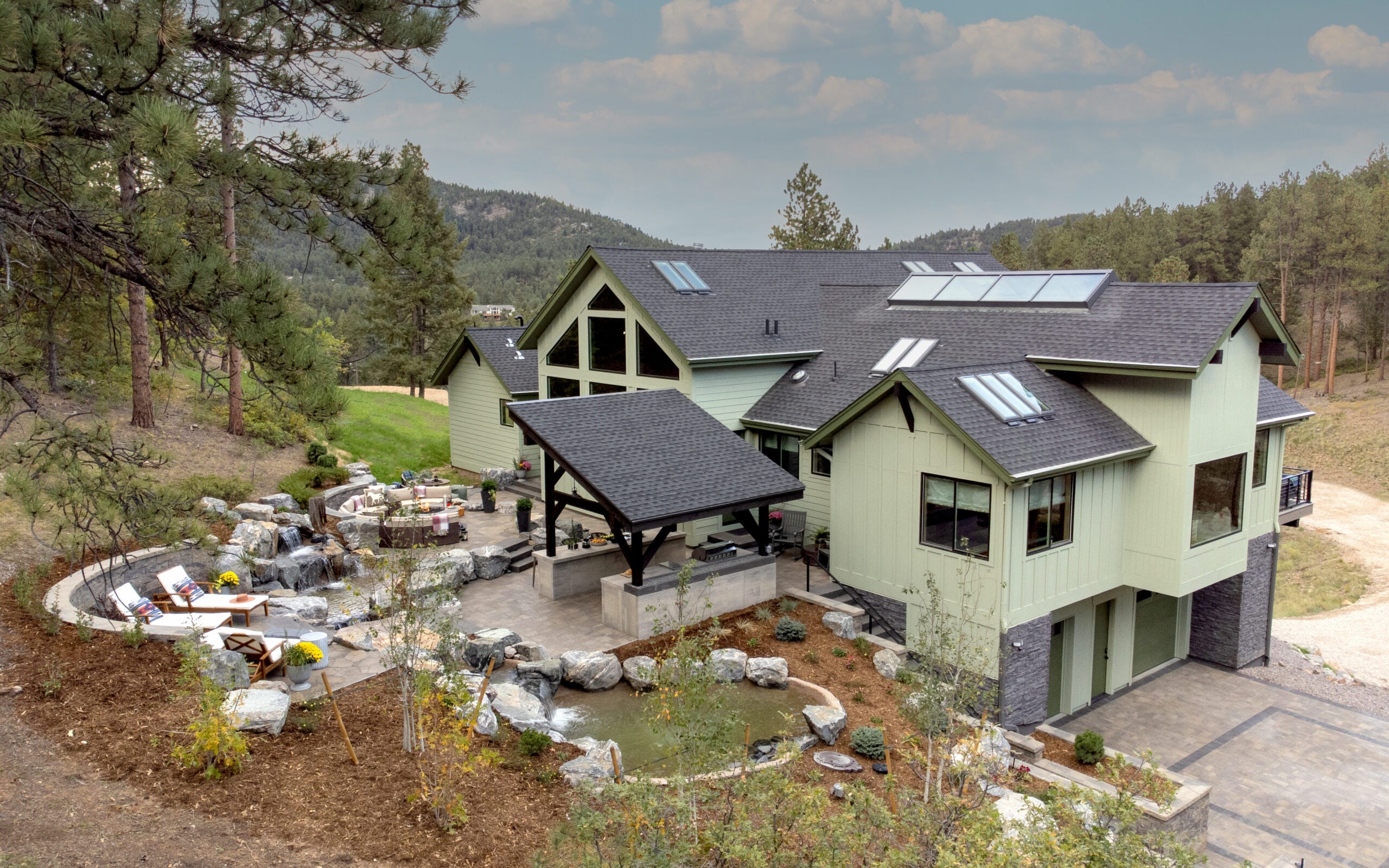 Are outdoor living renovations on your 2023 resolutions list? Start planning and get some inspiration from the HGTV® Dream Home 2023, inspired by the natural beauty of its location in Morrison, CO.
As a proud sponsor of the HGTV® Dream Home, the Belgard design team works to create beautiful, unique outdoor living spaces that can help you unleash your creativity in your own backyard.
Check out the outdoor Rooms and Belgard products featured at the HGTV® Dream Home 2023.
Fire Pit Living Room
Everyone loves getting cozy by a fire pit. This year's fire pit was constructed with Weston Stone and surrounded by the natural flagstone-inspired Mega-Arbel® for a cozy mountain look and feel. If a fire pit is on your wish list, you can create your own on a budget with our fire pit kits available at Lowe's (availability varies by region) – made from the same Weston Stone as the HGTV ® Dream Home 2023 fire pit.
If you're looking to further elevate your space, consider adding built-in seating like we did at this year's home. This makes the space feel more intimate and offers plenty of room for entertaining (and making s'mores). The Belgard Design Studio can help you explore your options.
Outdoor Kitchen Pavilion
The outdoor kitchen at the HGTV® Dream Home 2023 mixed Colorado cool with both modern and classic design styles. To get the crisp, clean look from this year's kitchen, add Artforms® to your space to create a grill island – as well as a Belgard Elements grill – and countertops that will stand the test of time. The smooth, flat surface gives you plenty of prep and serving space for family meals or dinner parties with friends.
For added protection from some of Colorado's wilder weather, the kitchen in this year's home features a covered structure over the grill and countertop/bar area. Adding a pergola or pavilion gives you more shade when you want to beat the heat or lets you enjoy the outdoors in some light rain.
Coffee Nook
What's better than a lounging area where you can take in the sights and sounds of nature? The coffee nook at the HGTV ® Dream Home 2023 lets you enjoy the home's peaceful water feature and mountain views while still providing easy access to get back inside the home.
If you're working with a smaller lot size, a coffee nook might be the perfect addition for you. Using products like Belgard's Origins™ and Dimensions™, you can create a stunning patio-style area complete with rocking chairs for ultimate relaxation.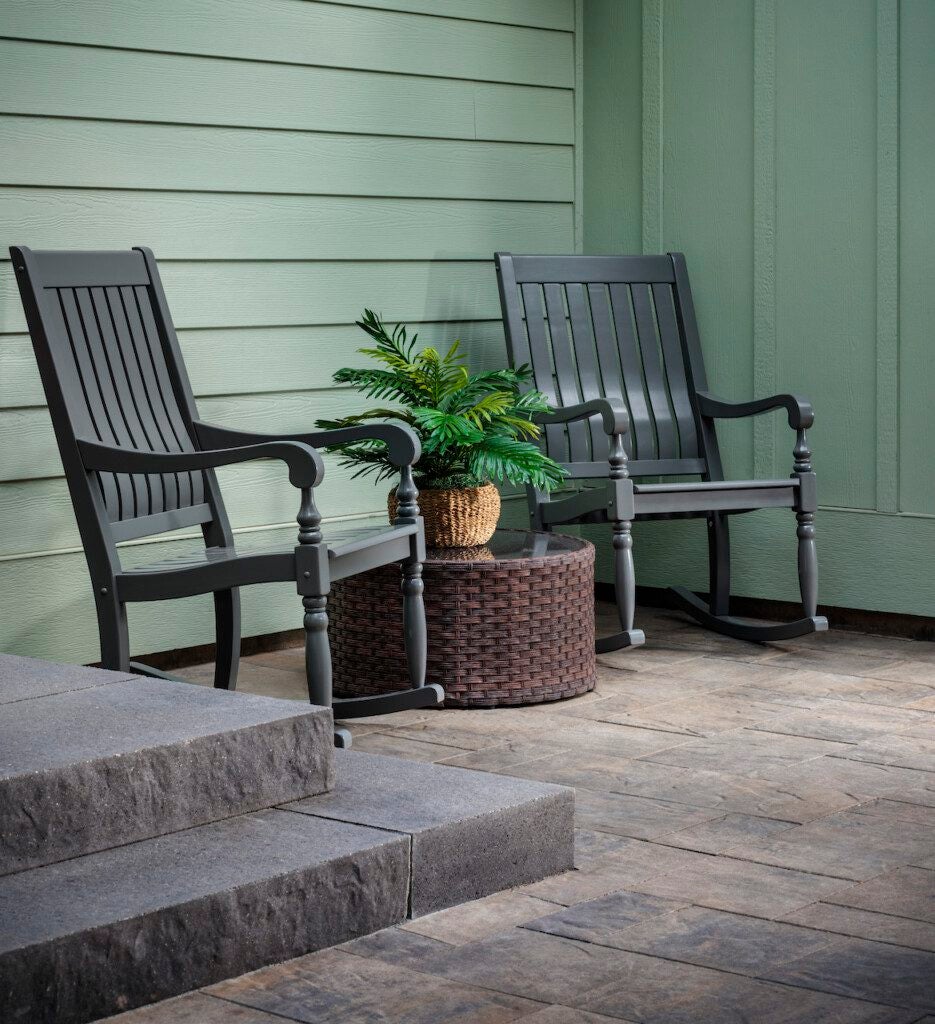 .
Upgraded Driveway 
Maximize curb appeal with an upgraded paver driveway. Origins and Dimensions were used in the HGTV® Dream Home 2023 driveway for both their sturdiness and creativity. The products were combined to create a rug-like pattern that adds flair to the home's exterior. The design team also used Landings™ Steps to create an access point directly to the rest of the outdoor living areas.
You can mix and match Origins and Dimensions to create similar patterns or opt for a single product and color scheme, depending on your personal style.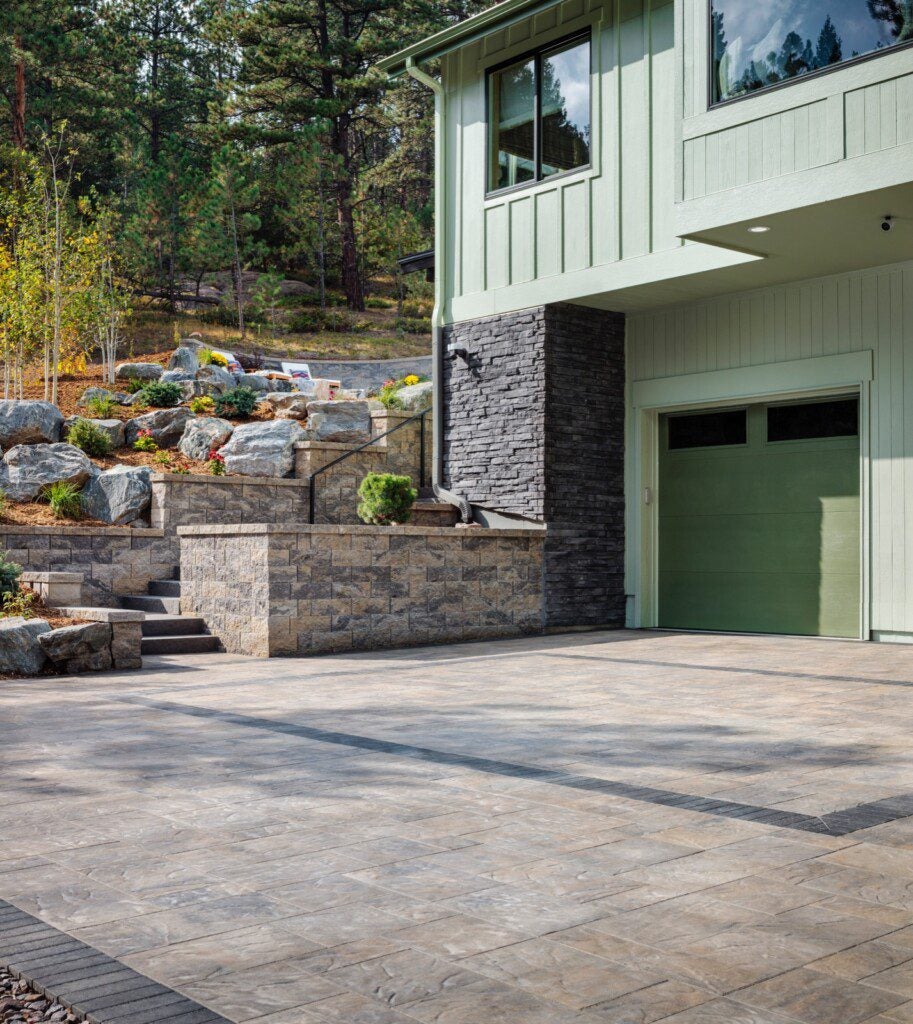 © 2022 Warner Bros. Discovery, Inc. or its subsidiaries and affiliates. All trademarks are the property of their respective owners. All rights reserved.