Looking to upgrade your outdoor space next year (or this year, if you're lucky enough to still have nice weather)? Our Origins and Dimensions lines of pavers offer a variety of design options with minimal installation time.
Designed for maximum flexibility, Origins and Dimensions can be used separately or together to create beautiful contemporary paver designs.
Origins
Part of our Natural Collection, Origins is a unique 3-piece system plus accent pieces that emulate the look of natural stone. Its modular sizing makes for faster, more convenient installation and fewer cuts for reduced waste.
The uniform dimensions make it compatible with all Origins paver sizes and the Dimensions line of pavers, so you can get creative with patterns and designs.
Origins is available in three color options – Avondale, Gray Granite and Belgian Stone. You also can add Graphite accent pavers for more contrast and dimension (see what we did there?!).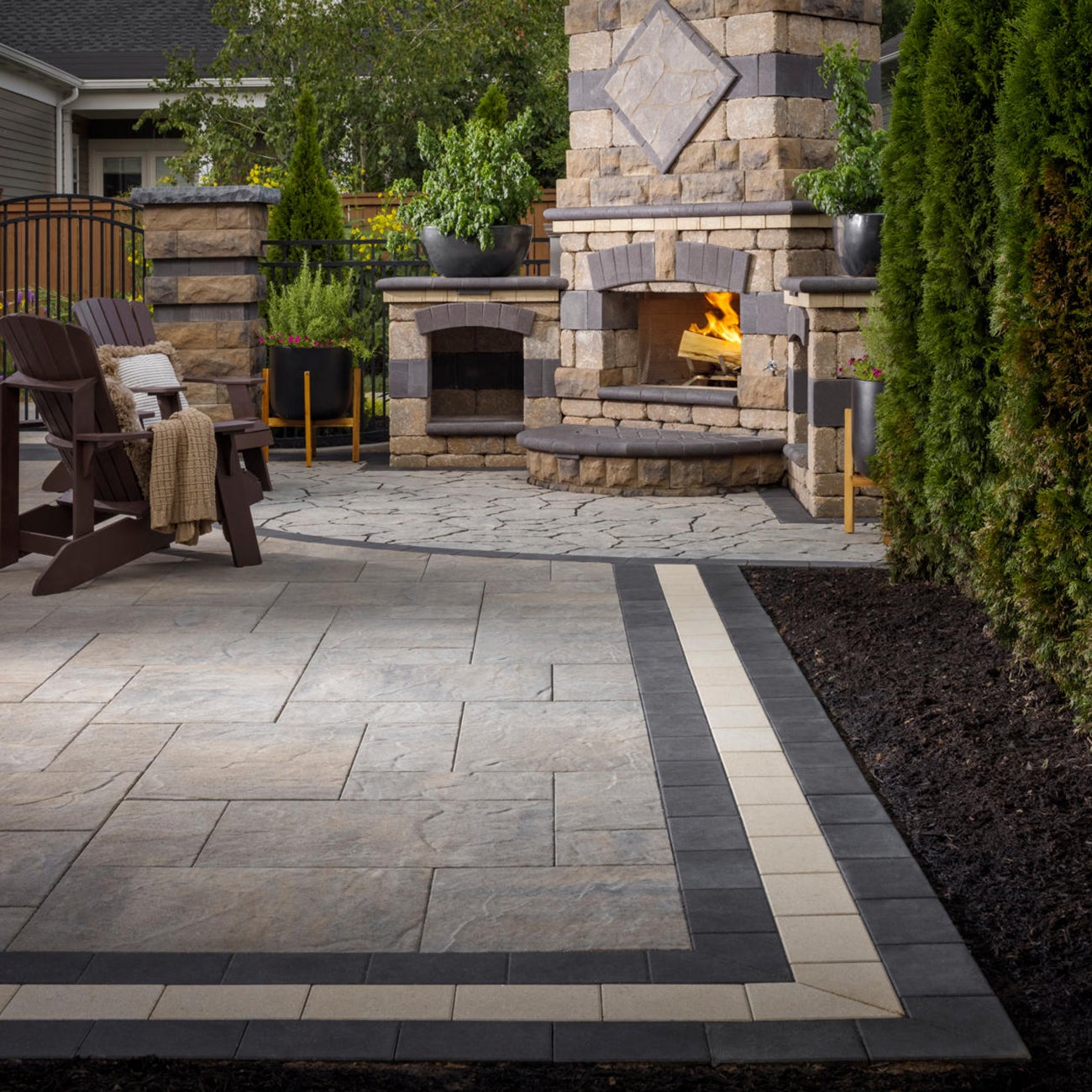 Dimensions
Crisp, clean lines and a smooth finish define the Dimensions line, which is part of our Metropolitan Collection. The linear surface and clean lines are perfect for more modern design styles, but can also be paired with the natural stone finish of Origins for added contrast.
Like Origins, Dimensions was designed with modularity in mind to maximize efficiency. All Dimensions pavers are compatible with each other, as well as the full Origins line, and are available in Avondale, Granite Gray and Linen color options.
Add More Dimension(s) To Your Backyard
Origins and Dimensions are redefining simplicity and offer more ways to inject creativity into your spaces. From front porches and patios to driveways and more, you can use them to revamp nearly any part of your outdoor living area.
Check online or with your local dealer for availability in your area – and visit our inspiration gallery to get ideas for your next outdoor project!