When designing an outdoor paver project, one of the most important decisions is choosing colors and textures that fit your style and personality. Deciding what is right for you and your home can seem like a difficult task, but we have a few tips about color and texture to help you easily create a beautiful outdoor living space.
Adding color with pavers
You've probably brightened up a kitchen or bedroom with a vibrant paint color or accessories to add a pop of color – and your outdoor space is no different. You can "paint" with pavers and choose colors that make a statement. You can even show your team pride by working with a Belgard Authorized Contractor to design a customized patio with your team's colors or other designs.
If you'd rather not go so bold with your hardscape design, the best advice is to select hues that work in harmony with your home environment. Here are a few things to consider when selecting your paver colors:
Pavers a few shades lighter than the color of your house won't compete for attention; gray-toned pavers used with brick houses eliminate the urge to match everything; brick-colored pavers add warmth to wood or stone houses.
Choose pavers with similar tones for a coordinated effect. Light colors reflect the light and open up an area, whereas darker tones absorb light and make areas appear smaller.
A multi-color blend is a paver with more than one color. It can be a blend of two, three, or more colors. Multi-colored pavers blend better with their surroundings. Most minor stains are camouflaged by the multitude of hues and tones.
Creating dimension with texture
Texture is possibly even more fun to play with than color when selecting pavers. With a variety of textures available, you don't have to select just one to create a stunning outdoor space.
We are big fans of texture at Belgard and are adding options to our product line to help you add more visual interest to your space. Empire and Basalt are two new paver styles with unique, beautiful textures that will elevate any outdoor living space.
Empire features an art deco aesthetic and can create a variety of different shapes and patterns, like a beautiful herringbone pattern for a sophisticated walkway or patio. At 3×12", this paver can be applied in alternating angles for more unique design concepts.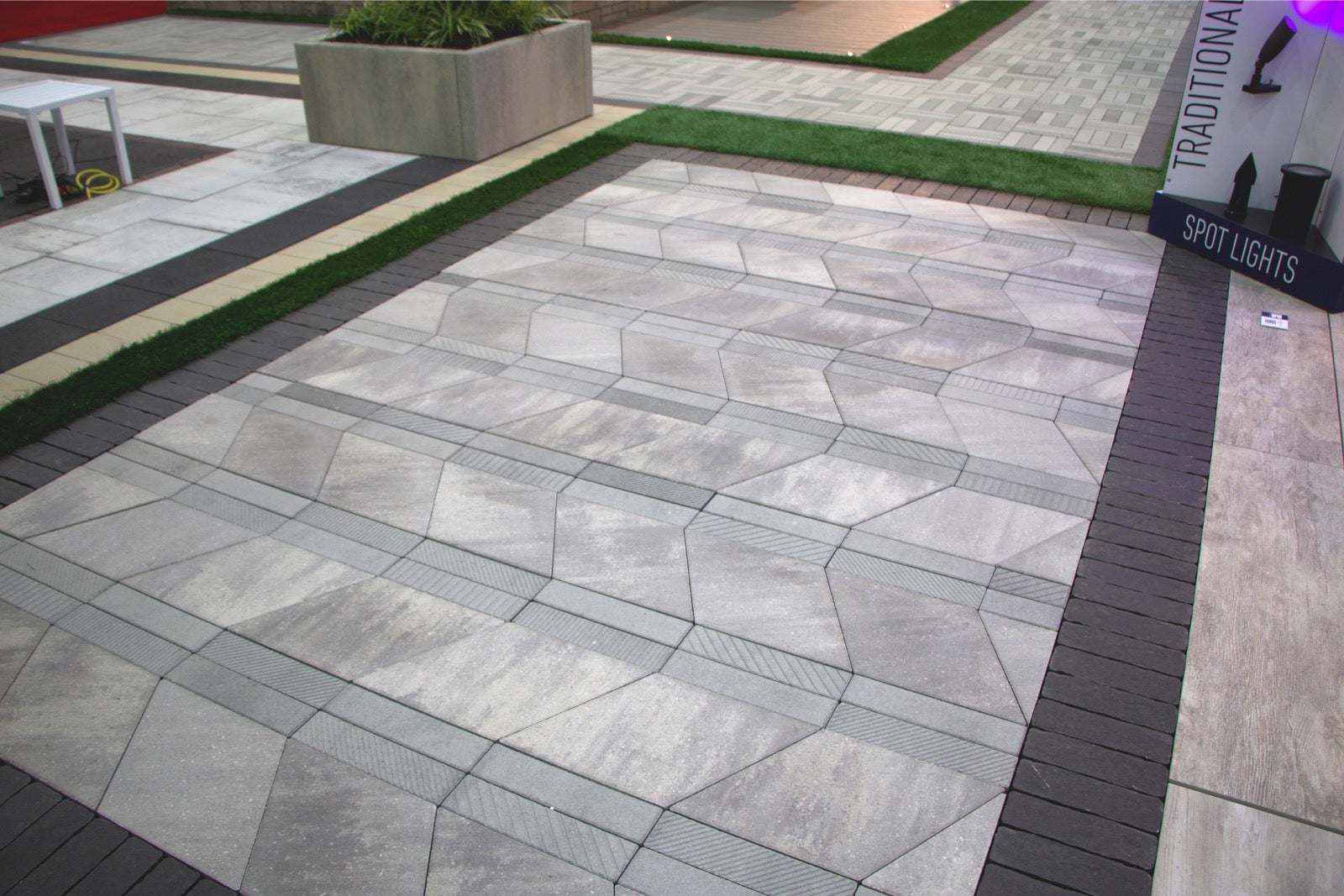 Basalt mimics the texture of natural volcanic rock, making it a versatile choice that fits with both modern and rustic styles. Available in light gray or charcoal, the tones can be mixed or used on their own, depending on the project's overall design and style goals.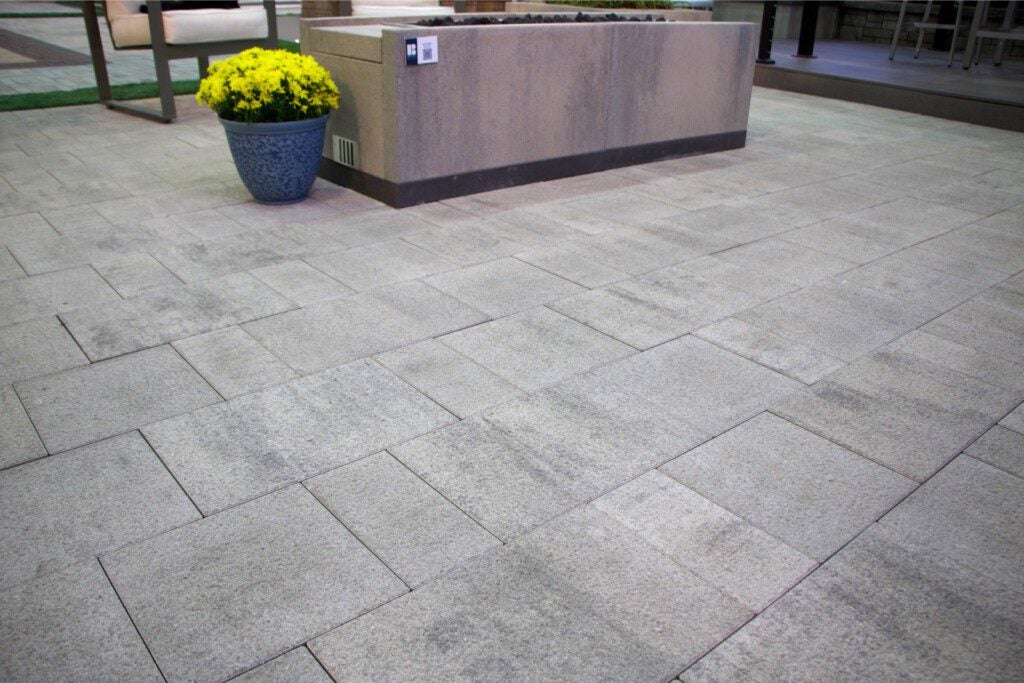 Both Basalt and Empire work with our Origins and Dimensions line of modular pavers, so you can mix and match to create nearly any pattern or design you desire. The ability to combine these paver styles expands your options while minimizing and simplifying the design and installation process – so it's a win-win for everyone.
Empire and Basalt are currently launching regionally and will be available nationwide next year. Check Belgard.com for availability in your area.
Ready to start planning how to incorporate color and texture in your space? Get the creative juices flowing and check out our interactive project guide.