Cpl. Mark O'Brien, USMC – East Aurora, NY

Cpl. Clark Cavalier, USMC – Marydel, MD

Cpl. Christopher Levi, U.S. Army – Melville, NY

Cpl. Christopher Levi, U.S. Army – Melville, NY

Spc. Matthew Leyva, U.S. Army – Pompey, NY

Sgt. Adam Hartswick, U.S. Army – State College, PA

LCpl. Mark Beyers, USMC – East Aurora, NY

Cpl Larry Bai.ley, USMC – Sumerduck, VA
When Belgard's parent company Oldcastle APG, a CRH company, learned of the Tunnel to Towers Smart Home Program, the company's senior leadership knew that an outdoor living partnership with the philanthropic program was a must.
"Outdoor living has become a large part of American culture over the last several decades. Each Smart Home recipient was catastrophically disabled while protecting the American way of life. Belgard is incredibly honored to lend our backyard living expertise so they can fully enjoy their new homes," said Wade Ficklin, President of Oldcastle APG West and APG's Tunnel to Towers project coordinator.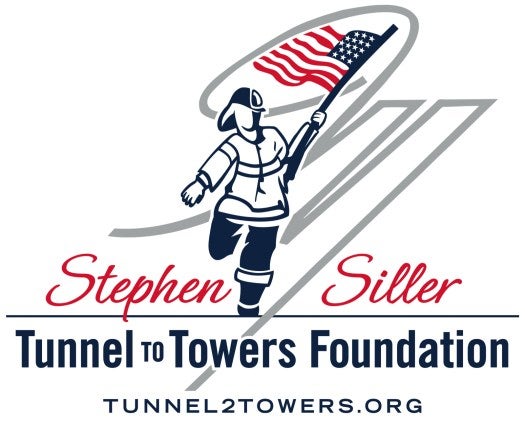 The Stephen Siller Tunnel to Towers Foundation was created in memory of New York firefighter Stephen Siller who raced on foot from the Brooklyn Battery Tunnel to the Twin Towers in full bunker gear during the 9/11 attacks, losing his life that day in the act of saving others.
The Smart Home Program was developed by T2T as a way to help catastrophically disabled veterans returning from conflicts in the Persian Gulf, an ongoing struggle that began as a result of the events of 9/11. The first surviving quadruple amputee from the Gulf War (Sgt. Brendan Marrocco, U.S. Army) came from a community near Siller's former home on Staten Island. Due to the local connection, the foundation board felt compelled to do something for Sgt. Morracco, and thus the first Smart Home was built in 2011.
"From there, our Smart Home program was born," said Charlie Percia, Smart Home Program Construction Manager. "Due to an outpouring of support from companies like Oldcastle APG, we have now committed to building 200 homes. We continue to get more sponsors and larger sponsors every year, which has allowed the program to continue to grow."
Since beginning its partnership with T2T in 2017, Belgard has donated products for and helped install nearly a dozen outdoor living spaces to date, with several more in progress and a continued partnership commitment moving forward. Recipients choose the location of their Smart Homes, and the foundation builds across the country. Oldcastle APG donates the materials, while Belgard team members and local hardscape contractors donate their time to construct each outdoor living project.
"The original agreement was to build 12′ x 12′ patios, but in the course of building some of the houses, Oldcastle has stepped up to help with needs that have arisen like retaining walls," Percia said. "Some of the installers have built fire pits—whatever they personally want to do. Each project is unique."
The foundation is pleased with the partnership with Belgard to provide attractive outdoor living spaces for so many of the Smart Homes.
"Pavers are a lot nicer than concrete and brighten up the landscape for the recipients," Percia said. "With Oldcastle donating the products and coordinating the installation, it alleviates us having to raise funding for that part of the house. It's an awesome thing. Quite frankly, we couldn't complete projects this nice without the support."
To date, the Tunnel to Towers Foundation has delivered, started construction, or is in the design stage of 85 Smart Homes.
. . .
For more on Belgard's involvement with the Tunnel to Towers Foundation and its Smart Home Program, read our blog: Belgard Team Members Build, Walk, Run & Climb for America's Bravest.