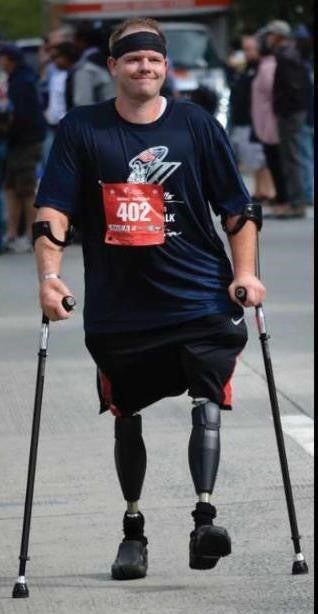 Double-amputee and Purple-Heart hero Army CPL Christopher Levi is the most recent recipient of a mortgage-free "smart home" from the Stephen Siller Tunnel to Towers Foundation. The foundation honors both firefighter Stephen Siller, who laid down his life to save others on September 11th, and our nation's military and first responders who continue to make the supreme sacrifice of life and limb for our country. CPL Levi lost both legs and suffered major damage to his right arm and hand as a result of an IED explosion while serving in Iraq in 2008. On July 3, 2018, he was given the keys to his new high-tech home from the T2T foundation's Smart Home Program for disabled veterans. CPL Levi's new home includes motorized kitchen cabinet shelving, a mechanized lift that allows the stove to be at wheelchair height, and a variety of other high-tech accommodations that can all be operated from an iPad.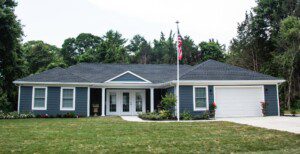 Belgard is honored to be a sponsor of the Smart Home Program and serves Tunnel to Towers by donating pavers and retaining wall blocks and by providing manpower to install patios and retaining walls for the homes. The patio for CPL Levi's new home in Melville, NY, is the latest installation, and several others are in the planning or construction phase in various cities across the U.S.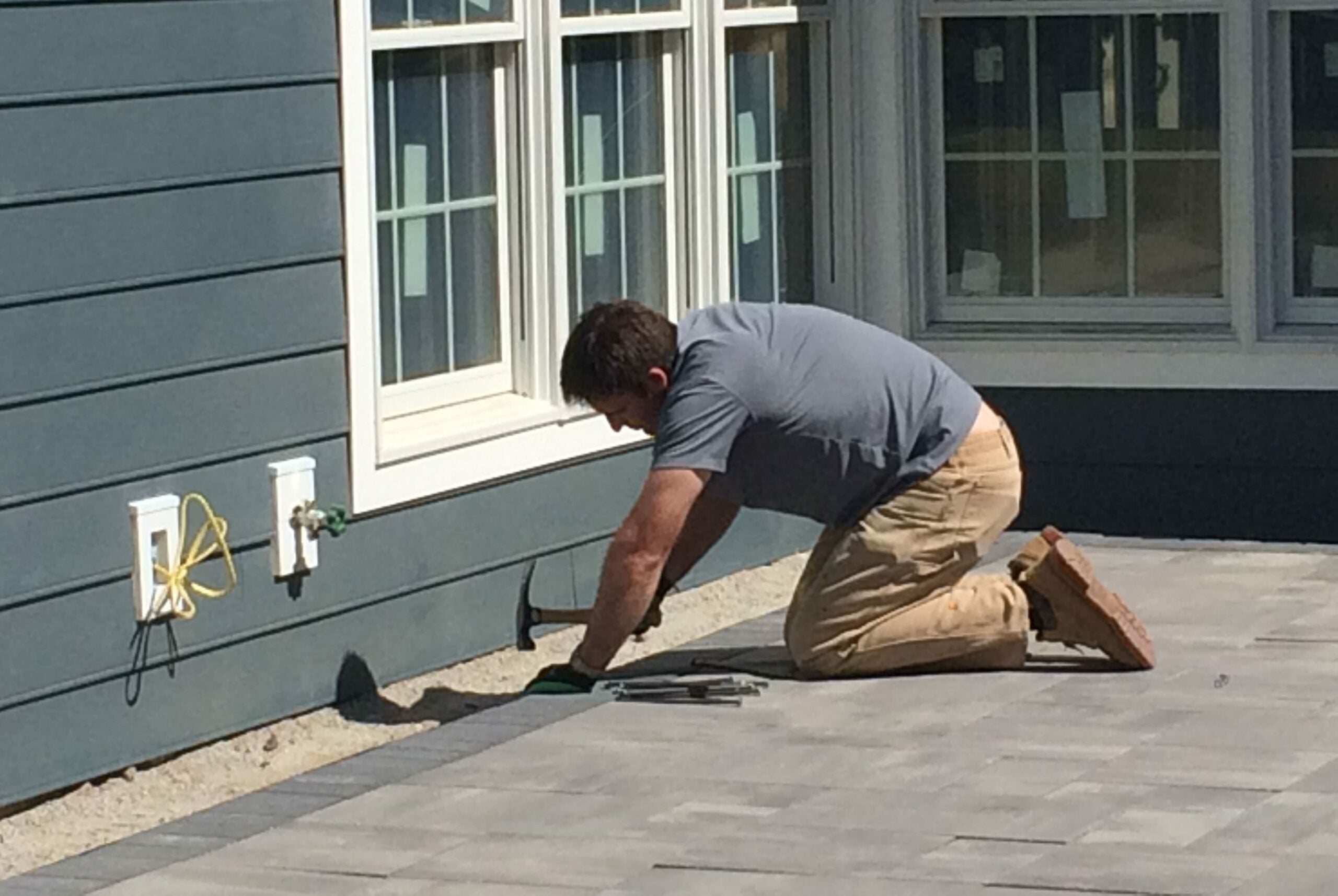 With help from generous local suppliers and installers, teams of Belgard volunteers have already installed outdoor living areas for four Smart Homes for disabled veterans in New York, two in Virginia, one in Texas and another in Maryland. Moving forward, Belgard has committed to provide patios for all of the Smart Homes currently in the planning phases, with locations dotted across the nation in Pennsylvania, Utah, Texas, Florida, Colorado, New Jersey and California.
In addition to these hardscape installations, teams of Belgard employees have also pooled efforts to participate in the Run, Walk & Climb Series of charity races, which is a network of over 65 fundraising race events hosted by Tunnel to Towers in cities around the nation. The majority of the T2T events include 5K run/walk courses. Others consist of a tower climb, in memory of those who lost their lives in the Twin Towers. Some of the events incorporate both aspects. All are heavily attended by current and retired military and first responders, some of whom choose to run in full turnout gear to honor firefighter Stephen Siller and the other first responders who died on 9/11. A member of Brooklyn's Squad 1, Siller heard the 9/11 emergency call on his radio but couldn't get through the blocked traffic in the Brooklyn Battery Tunnel. Determined to carry out his duty, he parked his car, strapped 60 lbs. of gear to his back and raced through the tunnel to the Twin Towers, where he lost his life while saving others. In September of 2017, a team of Belgard employees from Anchor Central in New York had the honor of running and walking in the New York City race, which takes the same route that Siller ran on that fateful day.  "We were so emotionally touched, everyone wants to do it again this year," said

Lou Mangiaracina, VP and General Manager of Anchor Central. "There were more than 30,000 people running it. When you're in the tunnel, you can hear all the corps running and chanting. When you come out of the tunnel, the West Point cadets are at attention on the left and firemen are in dress blues on your right cheering you on and shaking your hands. It was amazing. And to see the firefighters running in full gear, the same way Stephen Siller ran it, was impactful."
The Anchor team already has nearly a dozen enlisted to run the New York City race again this year, which will be held on September 30. After hearing about their experience, other Belgard groups are working on pulling teams together to participate in race events in other markets.