Scroll to Explore
Belgard Concrete Pavers for Hardscaping in Jacksonville, FL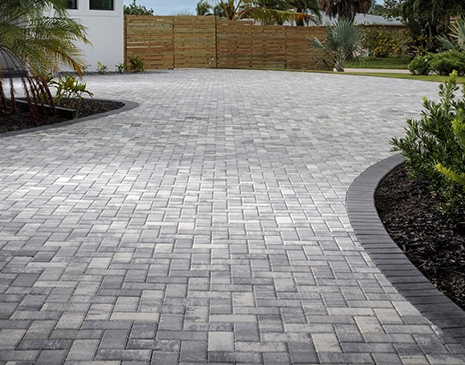 Enhance Curb Appeal with Driveway Pavers
Shouldn't the entrance to your Jacksonville home should be elegant and luxurious? Increase your curb appeal with eco-friendly permeable pavers or contemporary pavers from Belgard, a simple way to transform the front of your house.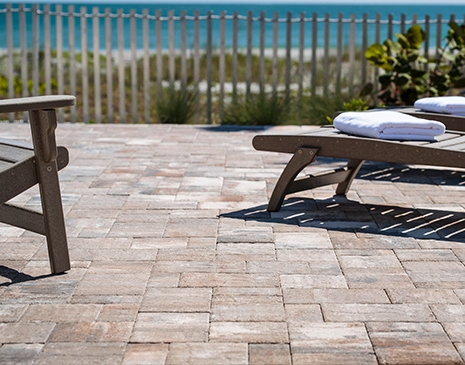 Design the Outdoor Paver Patio of Your Dreams
The outdoor patio is an opportunity to express yourself. Whether your taste is modern, natural, or something completely different, Belgard pavers offer a chance for an individual spin on your Duval County home.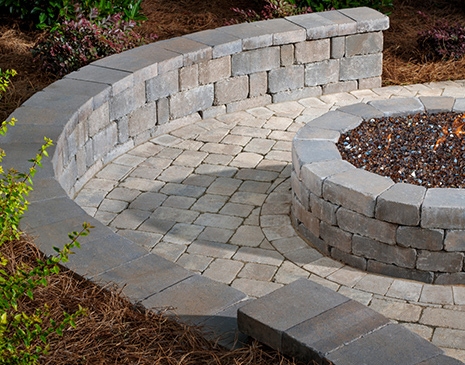 Strengthen Your Hardscape with Paver Retaining Walls
In a coastal city like Jacksonville, Florida there's always a chance for severe weather. Protect your outdoor living space with a professionally installed retaining wall system built from Belgard's sturdy concrete paver blocks.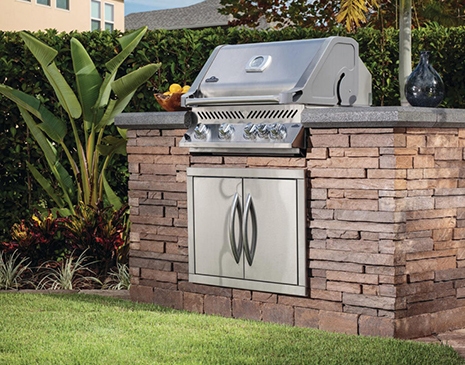 Serve Up Memories with an Outdoor Kitchen & Grill Island
In Florida, everything is better outside — and that includes cooking. Create the perfect outdoor kitchen built with Belgard pavers, a perfect venue for hosting and entertaining friends and loved ones.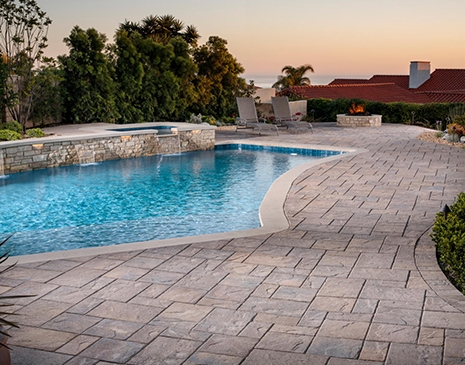 Stylish Pool Deck Pavers for the Ultimate Florida Backyard
The Bold New City of the South isn't known for its cloudy days and lack of sunshine. Embrace the blue skies by taking a dip or by catching some rays on your custom pool deck constructed with Belgard's on-trend porcelain or travertine pavers.
Discover Our Most Popular Styles of Concrete Pavers in Jacksonville, FL
Find an Authorized jacksonville Hardscaping Contractor Near You
Are you ready to bring your vision for the perfect outdoor living space to life? Belgard can help you find a professional hardscape installation company in Jacksonville, FL, and the surrounding area including Atlantic Beach, Neptune Beach, Jax Beach, Orange Park, Middleburg, Fernandina Beach, and more.
The Perfect Finishing Touches for Concrete Paver Hardscapes