Scroll to Explore
Landscape Garden Wall Blocks & Retaining Walls in Jacksonville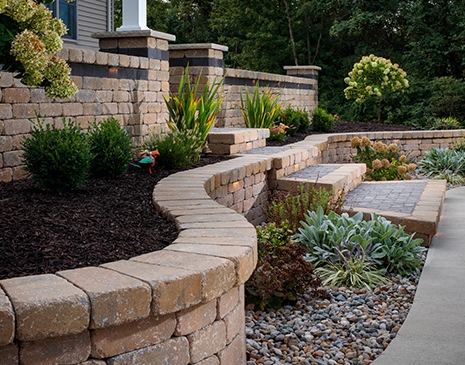 Strengthen Your Landscape with Retaining Wall Blocks
Add layers of beauty and protection to your Jacksonville home. Belgard's durable concrete wall blocks are ideal for incorporating into a structural retaining wall that will help keep your backyard strong and beautiful.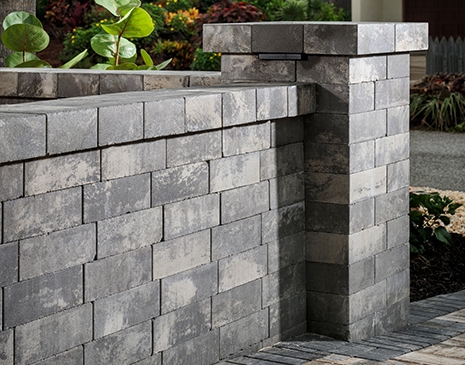 Garden Wall Blocks & Freestanding Wall Systems
Featuring timeless design elements and unmatched durability, Belgard's freestanding concrete wall systems are the perfect addition to any northeast Florida backyard garden or outdoor paver patio area.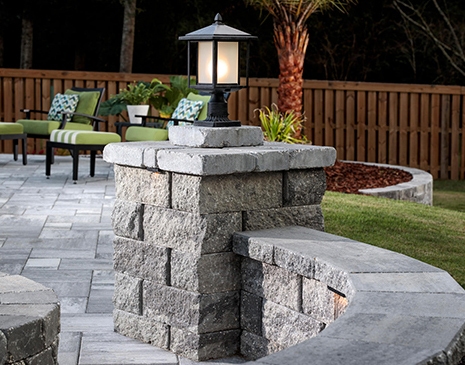 Patio Seating Walls for Outdoor Entertaining
Do you like hosting friends and family in your outdoor living space? Transform the outdoor entertaining experience at your home with Jacksonville concrete pavers and a Belgard patio seating wall.
Popular Belgard Landscape & Retaining Walls in Jacksonville, FL
Landscape & Retaining Wall Finishing Touches
Retaining Wall Design Inspiration for Northeast Florida Homes
Get inspired by the function and beauty of Belgard concrete wall systems to create the ideal backyard for your Jacksonville home.
Find a Retaining Wall Installation Contractor in Jacksonville, FL
Are you ready to upgrade your Jacksonville-area back yard with a retaining wall system? Belgard can connect you with a professional retaining wall installer in Jacksonville, FL, and the surrounding area including Atlantic Beach, Neptune Beach, Jax Beach, Orange Park, Middleburg, Fernandina Beach, and more.