Scroll to Explore
Concrete Pavers for Hardscape Projects in Albuquerque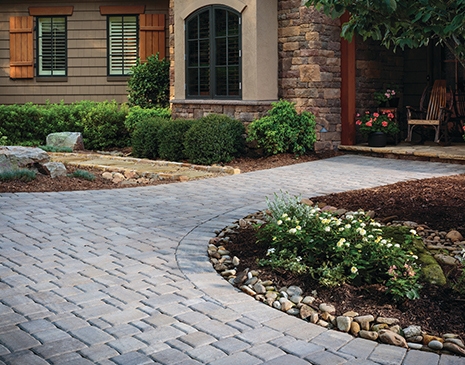 Welcome the world to your doorstep in a beautiful and elegant fashion while increasing your curb appeal. Belgard's eco-friendly permeable pavers or contemporary pavers offer a grand entrance to your home.
A patio is an extension of your Albuquerque home, a warm and inviting place for friends and family to gather. Whether your taste is modern, natural, or something completely different, Belgard pavers will set the scene perfectly.
Popular Styles of Albuquerque Paver Bricks
Find a Belgard Authorized Contractor Near Albuquerque
Are you ready to bring your vision for the perfect outdoor living space to life? Belgard Authorized Contractors can help you make it a reality.  Find a professional hardscape installation company in Albuquerque or the surrounding area including Sandia Heights, Corrales, North Valley, Rio Rancho, Valencia, Paradise Hills, and more.
Landscape & Retaining Wall Blocks in Albuquerque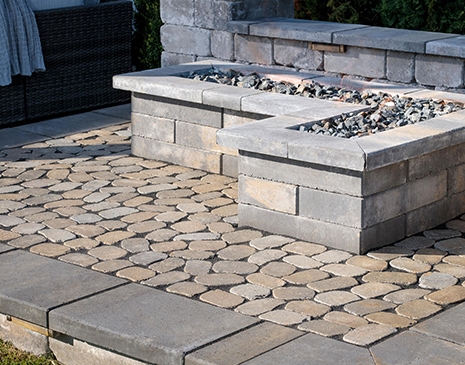 An outdoor living space should be properly protected. By incorporating a structural retaining wall built with Belgard's durable concrete wall blocks, you'll ensure your Albuquerque-area outdoor living space will be enjoyed for decades to come.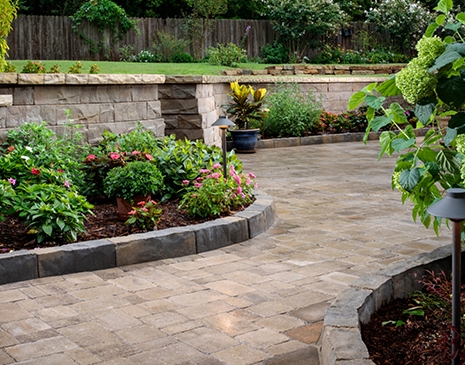 Freestanding Landscape Walls
Have some fun with your Albuquerque outdoor living space. Belgard's freestanding wall systems offer the chance to explore new kinds of aesthetic, creating your own personal kingdom, just how you like it.
Albuquerque Landscape & Retaining Wall Block Styles
Do You Own a Hardscaping Company in Albuquerque, NM?
Become an Authorized Contractor
Belgard partners with Albuquerque hardscape installation companies to help their businesses and customer bases grow. That's why we offer several exclusive programs only available for our authorized partners.
Our design software produces photorealistic 3-D images of your designs with fly-through animation to help close the sale with your customer.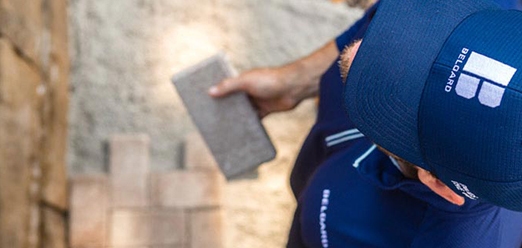 Contractor Rewards Program
Belgard Authorized Contractors can earn points when they purchase Belgard products to redeem special rewards merchandise.