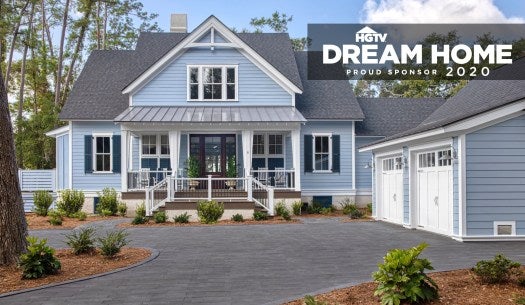 A paver driveway will boost your curb appeal and improve the value of your home. But as with any other home-improvement project, there are multiple considerations including the style and color of your driveway pavers, as well as laying pattern and overall design. The ultimate goal, of course, is to create a beautiful entrance to your home that is durable enough to withstand the burden of vehicular use without shifting or cracking.
Driveway Paver Styles
The first choice is to decide whether the driveway will be permeable or impervious. A traditional paver driveway would be impervious, but there are multiple benefits to installing a permeable paver driveway. Water will never pool on the surface and a heating system can even be installed beneath the pavers to keep snow from accumulating. Also, some states and municipalities offer grants or tax incentives for installing permeable driveway pavers because the system reduces the burden on local stormwater collection systems and helps remove pollutants to improve local water quality.
Several driveway pavers from Belgard can be installed as either permeable or impervious, including Urbana Stone®, Mega-Lafitt®, Mega-Arbel® and Bergerac®. Belgard also offers multiple permeable pavers that were designed specifically for permeable installations.
The second choice when planning your driveway paver project is whether to go with a traditional, contemporary or stone-textured look. Belgard offers multiple paver styles in each category. Porcelain pavers can also be used to create an ultra-contemporary look, but will require a concrete base to support vehicular loads.
Driveway Paver Laying Pattern Options
The strongest and most traditional option is a herringbone pattern set at a 45-degree angle to the garage. This laying pattern provides the best interlock to prevent the pavers from shifting, especially for higher traffic areas.
Gaining in popularity, an ashlar pattern can also be effective for both residential and heavier traffic and provides a more contemporary look.
A running bond or basketweave pattern can work for standard residential driveways, but it is recommended to avoid these types of long, straight lines for heavier traffic areas, such as commercial driveways or subdivision common areas.
For permeable paver installations, it's best to stick with ashlar or herringbone patterns due to the larger joints, which create an increased opportunity for shifting when used with running bond or basketweave patterns.
Driveway Paver Thickness and Base
Traditionally, driveways have been constructed using 80mm (3 inch) pavers with a standard 6″ base. However, it is becoming more common practice to use a lighter 60mm (2-3/8 inch) paver with a thicker base. In rainier climates, the required base depth can be up to 12 inches because of absorbent clays that can cause soils to shift when wet. With these types of site conditions, a thin base puts pavers in danger of separating or cracking from soil shifts. A layer of geo-fabric between the soil and the aggregate layer can add extra protection from this type of shifting, but a thicker base is still recommended. In arid climates, 60mm pavers can be successfully used for driveways with only a 4 to 6 inch base, as shifting clays are not a factor.
A sound residential concrete slab driveway without foundation cracks can be overlayed with 30mm thin pavers. In many cases, DriBond™ advanced mudset can be used to facilitate the entire overlay. Another option would be to DriBond the perimeter and sand-set the primary paver field, if there's a possibility of shifting soils. Keep in mind that an overlay will add 2.5 to 3 inches of elevation to the existing slab, which could affect transitions to the garage, home, street or walkways.
Paver Color and Border Options
Current trends lean towards choosing driveway paver colors that tie in with the roof color of the home, either in the primary paver field or in a border. Borders can be easily created by using the same paver in either a different color or different laying pattern.
Another option is to choose a contrasting paver shape, texture, color and/or style for the border. You can also create double borders or work with your contractor to develop other creative design ideas.
Paver Driveway Embellishments
As for unique touches to your paver driveway project, focal points can be created using pattern embellishments. Typical focal points include the driveway entrance, the garage apron, or what's called a "carriage drop," or the spot where someone would be dropped off adjacent to the home's formal entrance.
Adding character to paver driveways, a circle kit creates a classic focal point for more traditional driveway. Contemporary focal points can be created using squares or rectangles. For a Romanesque look, circle kits can be used to create a fan or a fishtail design.
. . .
Written by Chuck Taylor, Belgard National Hardscapes Advisor, one of the nation's foremost experts on pavement systems.

. . .