Few renovation projects will drastically improve your home's curb appeal like converting an old stained and cracked concrete driveway to a stunning paver driveway. And nothing transforms an outdated pool like a beautiful contemporary paver pool deck. However, these types of projects typically call for the painstaking, costly and time-consuming process of ripping out that old concrete. Or do they?
Overlay Pavers: Creating a Resilient Bedding Surface
Thanks to the incredible patent-pending formula of Techniseal® DriBond™ advanced mudset, concrete removal is completely unnecessary, as long as the slab is structurally sound. A driveway, patio, walkway or pool deck can be completely transformed in less than 48 hours, and for significantly less cost than concrete removal and replacement.
DriBond installs like sand — filling the cracks and seams of a sound concrete slab — to provide a bedding surface for the installation of thin overlay pavers (including concrete pavers, porcelain pavers, or natural stone.) Activated with water, DriBond sets like concrete to create a durable bond. The result is a stunning outdoor living space with lasting beauty.
Driveway Transformation
Belgard Products that Work with DriBond
(consult a local installer for additional styles in your area)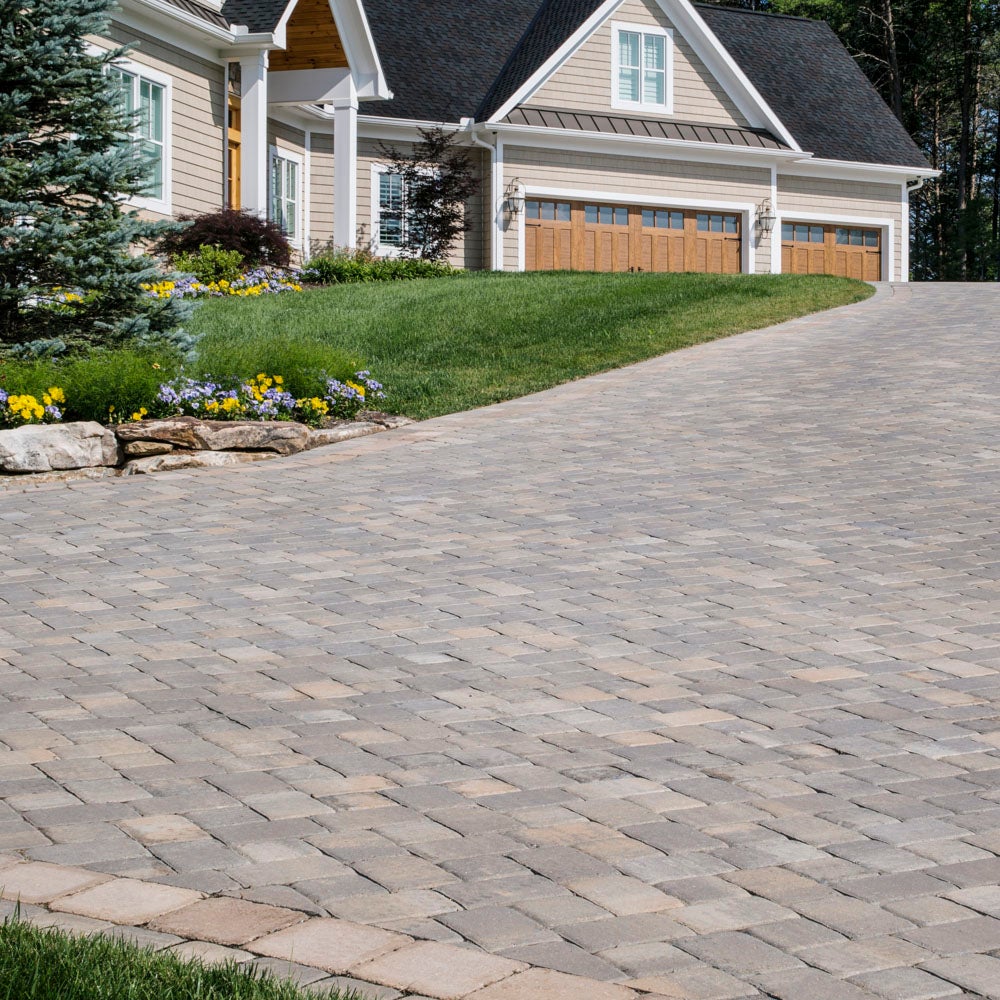 See DriBond in Action
. . .
For more overlay project ideas, check out this blog on Overlay Transformations, with more before and after pics.
. . .