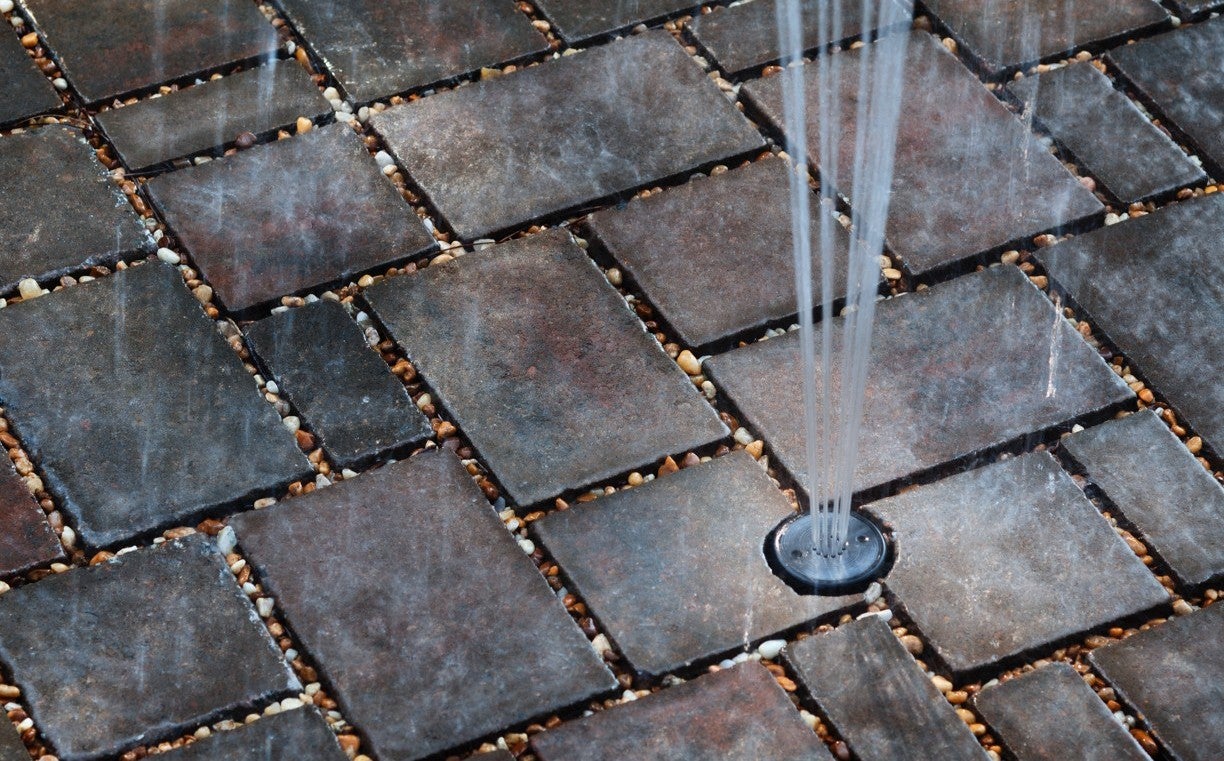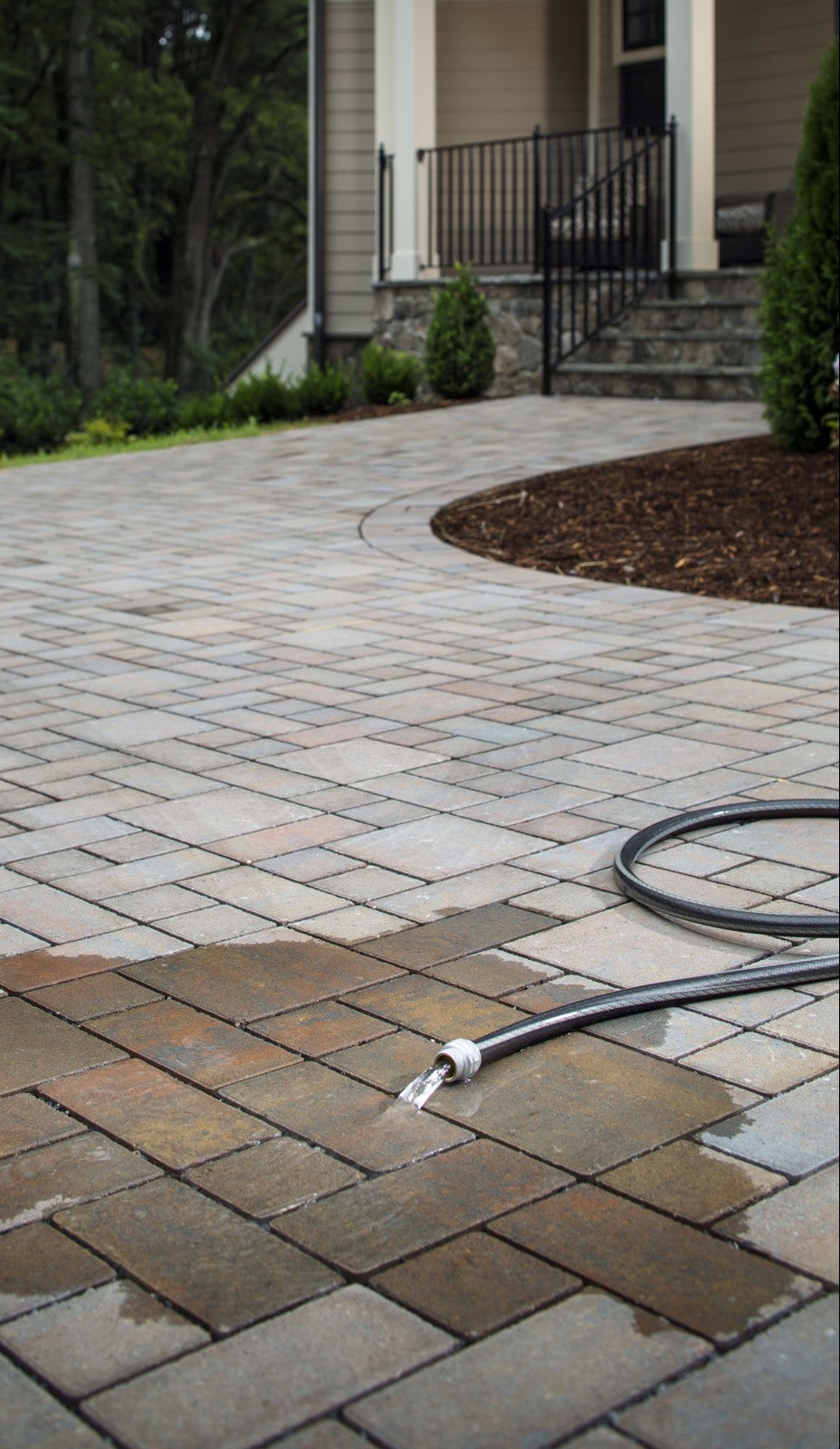 Beautiful driveways don't have to compromise functionality and form. The use of permeable pavers in driveway construction is growing exponentially across the country, particularly in areas with water use restrictions or strict stormwater management guidelines. Not only do permeable pavers boost your curb appeal, they also positively impact the environment by decreasing stormwater runoff and improving the water quality of local waterways.
How, you ask? It's ingeniously simple, actually. Permeable pavers are installed over a gradient bed of aggregate, with tiny aggregate filling the joints between each paver. As rainwater falls onto the pavers (or drains onto the pavers from another surface), the water percolates through the paver joints and down through the base materials below. There, the water is filtered by the aggregates, removing a number of pollutants before the water makes it's way into the groundwater supply or returns to local waterways. The rising trend is to incorporate an underground cistern with a pump under the paver system so that the filtered water can be captured and recycled. A number of states and municipalities offer grants or tax incentives for these types of rainwater harvesting systems. The recycled water can be used for irrigation, water features, or other greywater uses. So in addition to providing functional benefits, permeable pavers can also make for stunningly beautiful driveways.
.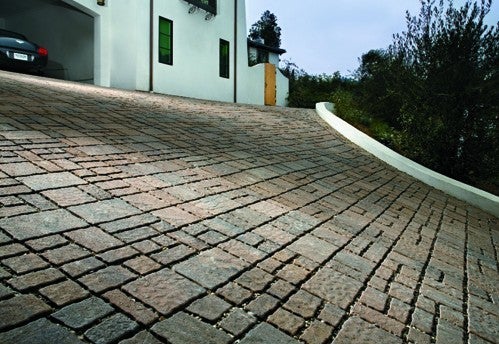 Constructing a driveway with permeable pavers can also provide a number of other solutions for homeowners. For example, for steep driveways, permeable paver construction is safer during rainy weather conditions than traditional impervious surfaces, such as concrete or asphalt, because rain can permeate through pavers instead of pooling on the surface, thus improving traction.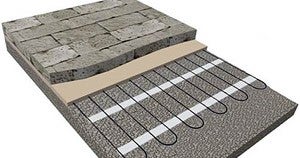 In areas prone to heavy snow, a heating system can also be installed under the sand base of the pavers so that snow or icy rain immediately melts and drains away, eliminating snow shoveling or ice accumulation. The sand acts as a buffer between the pavers and the coils, preventing damage from any shifting caused by automotive traffic.