One of the easiest ways to improve profit margins is to increase the scope of a project. Working with Belgard offers multiple opportunities to both increase project scope, as well as increase closure rates on project bids. Take advantage of the following programs, products and sales techniques to help upsell your way to a healthier bottom line.
Help Them See and Believe.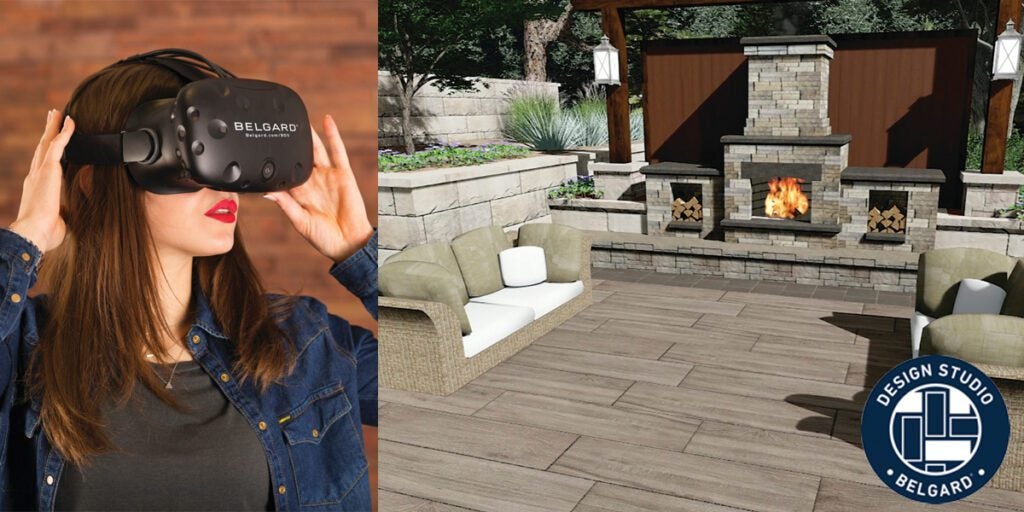 Hardscape professionals can visualize the future look of a new installation, but most homeowners have difficulty doing that. The Belgard Design Studio can take your design sketches and your "before" photos of the client's property and convert everything into 3-D photorealistic imagery with fly-through animation and virtual reality views that will help homeowners completely visualize how a project will look and how they will live in their future space. Once they see their own home in this new possible light, it increases their desire to complete the project. This cost for this service starts at $249 but is completely FREE for Belgard Authorized Contractors. Contractors who use the Design Studio report seeing increases in the scope of projects and 80% or higher closure rates.
Allow Them to Build Now and Pay Later.
Belgard authorized partners also have access to Belgard Financing. The contractor still gets payment upon completion, but the homeowner gets to put off paying the bill for up to 18 months. This allows clients to build their dream scenario now instead of building in phases or delaying construction for financial reasons. Contractors who utilize Belgard Financing report increases in both sales and closure rates. (Read testimonials.)   
Use Products that Save Time and Money.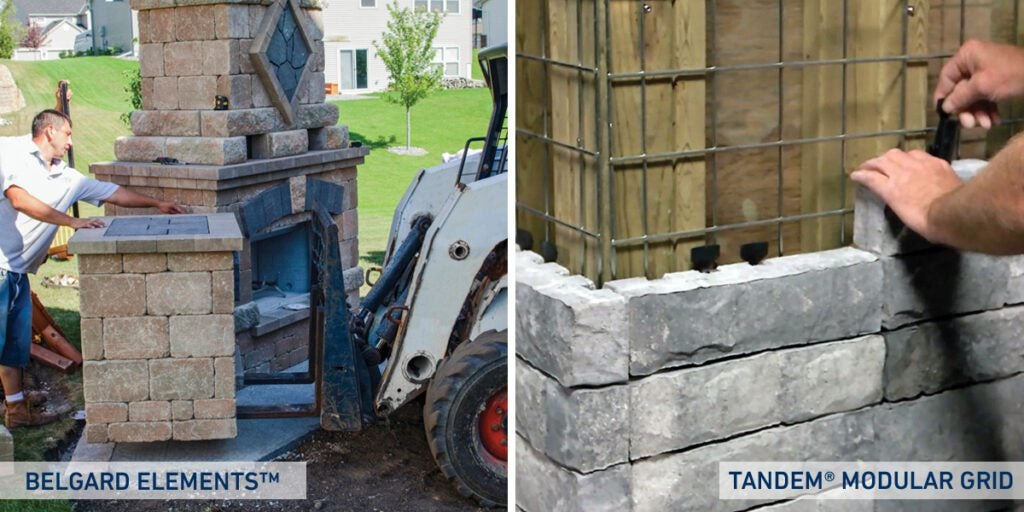 If a homeowner is considering an outdoor kitchen or a fire feature, one way to convert that interest into a sale is to increase efficiencies. Belgard offers two product lines that greatly reduce the time and cost associated with constructing custom kitchens and fire features. The Belgard Elements Collectionoffers prebuilt modular systems that are shipped in sections and installed on-site with a skid loader. And with the Tandem® Modular Gridsystem, custom designs can be quickly built out by building a wooden frame and attaching the grid and stone veneer units.
Would You Like Fries with That?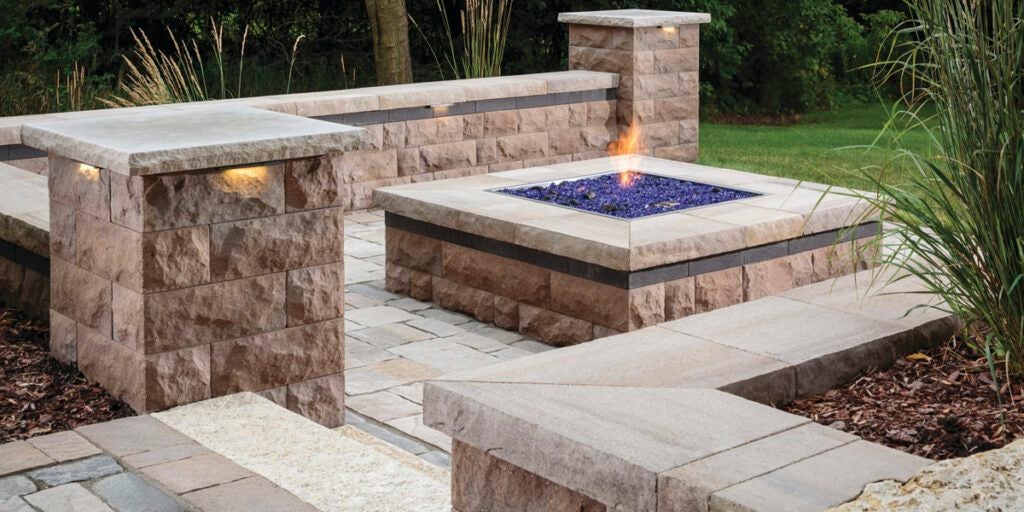 Sometimes, just suggesting an added design feature is all you need to do to create additional sales opportunities. You're the expert. Don't assume they've thought of everything. Homeowners can always decline unwanted suggestions, but often welcome an open dialogue of ideas. Think fire features, seat walls, borders, planters, column wraps and other embellishments. (See related article on SOLUTION SELLING)
Partner with Add-On Product and Service Providers.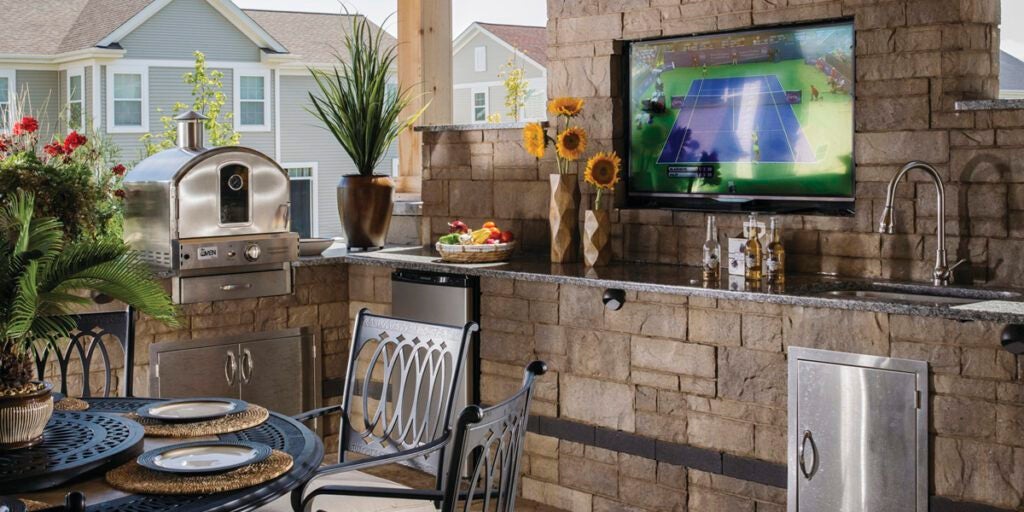 You don't have to be a jack of all trades, but if you can be a one-stop shop, you can set yourself apart from your competition and increase the scope of projects. Partner with other businesses and subcontractors and work out agreements that will allow everyone to make a profit while still keeping the costs reasonable (and the process simple) for the homeowner. Upselling opportunities include lighting, landscaping, decks, pergolas, appliances, water features, grills, and outdoor technology and audio.
The "Upsell" that Keeps on Selling.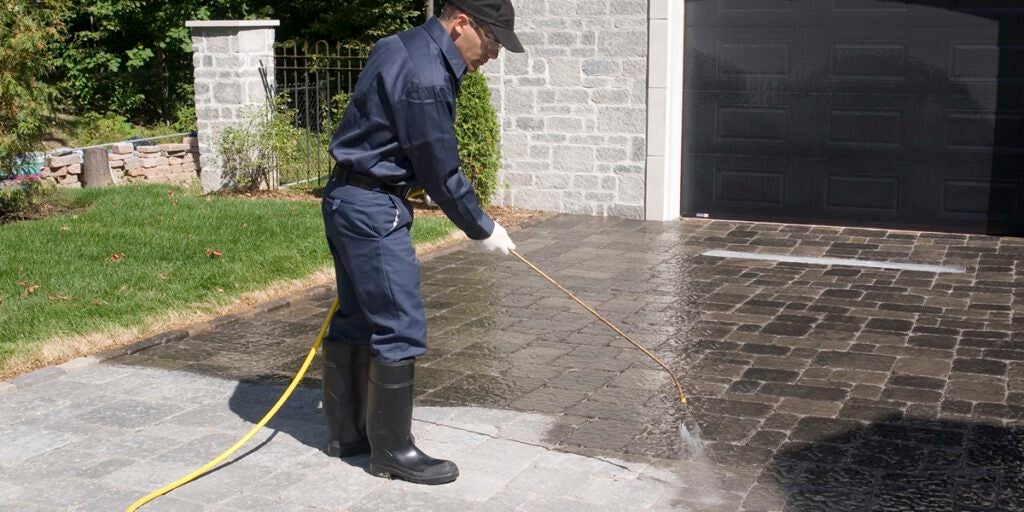 If you don't already include hardscape cleaning and sealing as part of your business offerings, you're missing out on great sales opportunities both today and tomorrow. Plus, sealing the hardscapes on your new installations will help protect them, which keeps homeowners happier, longer. Happy clients mean more referrals. And every three to five years, you have a reason to follow-up on each installation to help generate repeat business and additional referrals. This can also be a way to keep your crew busy during slower installation months.