Contractors play a pivotal role in helping homeowners bring their outdoor living visions to life. Each month, we'll offer a Contractor's Corner post to share tips to help our contractor partners offer even more to homeowners and their landscapes.
Contractors today are constantly looking for ways to add value for their customers. The Belgard Design Studio helps contractors create the picture-perfect backyard by allowing homeowners to get a real vision of how their outdoor space will look.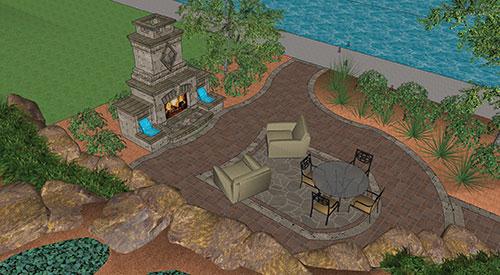 Two-dimensional drawings really only show specs; they are flat and lifeless. 3-D renderings and animation allow the homeowner to visually walk through the space and account for traffic flow, outdoor furnishings, landscaping, lighting, colors, and a host of other factors.
Contractors that use 3D design as a sales tool are experiencing closure rates over 85%. 3D designs allow you to showcase what is possible, resulting in larger projects, higher sells and better profits.
Contractors have four levels of service available in the Design Studio – free, basic, deluxe and premium. The free service offers a number of existing design plans that already include 3-D animated fly-throughs, 2-D photorealistic screen shots, project dimensions, and product materials lists. Contractors can also submit an existing plan and convert their designs into 3-D images with animation. The costs associated with this service start at $99 and vary depending on the project.
Visit Belgard Design Studio to learn more.