The Tunnel to Towers foundation honors both firefighter Stephen Siller, who laid down his life to save others on September 11th, and our nation's military and first responders who continue to make the supreme sacrifice of life and limb for our country. One of the organization's programs, Building for America's Bravest, builds single-family housing for disabled veterans across the country. Belgard has partnered with Tunnel to Towers and Building for America's Bravest by providing all materials and installation of backyard patios on the 12-15 homes scheduled for construction this year. "Belgard is incredibly honored to lend our backyard living expertise to the men and women who have given back so much for our country, so they can fully enjoy their new homes," stated Wade Ficklin, President APG West/Canada and Tunnel to Towers project coordinator. The first patio was completed in Virginia in March, with pavers donated by Anchor South, an Oldcastle company, and installed by a group of Belgard representatives with assistance from contractor Chris Ianndrelli with All Seasons Landscaping and Irrigation, who installed the base. The 425 square foot patio was constructed with Lafitt® pavers (Bella color) installed in a running bond pattern and bordered with Old York™ pavers (Charcoal color). The design for the patio was created by the Belgard Design Studio, who made recommendations on the products and installation pattern and provided design renderings and materials estimates to help facilitate and expedite the project.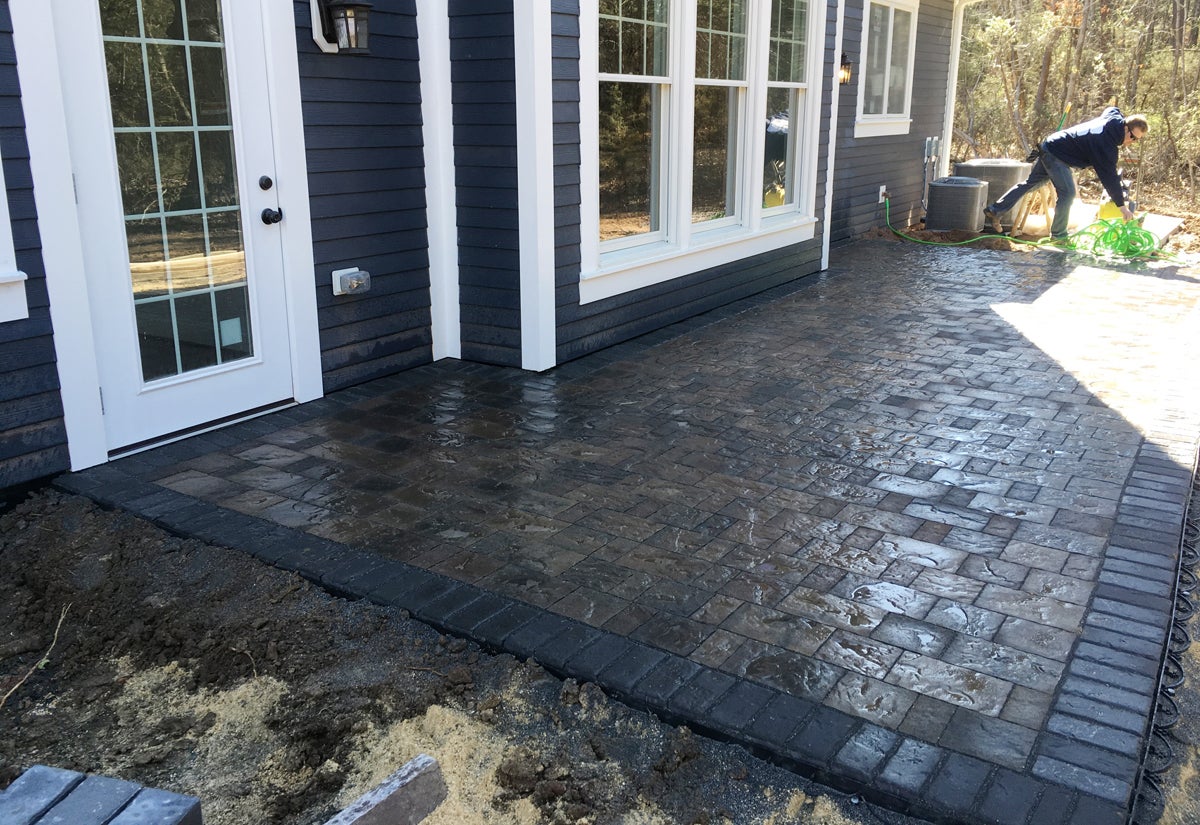 "I was proud of how everyone pulled the project together on such a short turnaround," said Sam Bond, who coordinated the volunteer effort on behalf of Belgard. Paver installation was led by Ben Hulvey and Brandon Ford of the Belgard sales team for Anchor South, along with additional volunteers from Anchor South and the Belgard retail team. The group installed their second patio this month, this time for a newly constructed home in Sumerduck, Virginia, with the project led by Belgard sales team members Ben Hulvey and Todd Stiffler. Assistance on this project was provided by Marc Salafia of The Stone Center of Fredericksburg, who provided all of the base materials, and Jim Mauro of M&M Hardscaping who assisted with hardscape installation. "Jim Mauro was especially excited to have the opportunity to be part of this charity installation because he has a brother who is a firefighter and other family members who are servicemen," said Hulvey. This second patio also included a retaining wall to control the slope of the backyard. The project included 940 square feet of pavers: Lafitt® Grana Slab (Bella color) trimmed with Old York™ Pavers (Charcoal color). Bordering the project is an attractive 272 square foot Celtik® Wall (Bella color).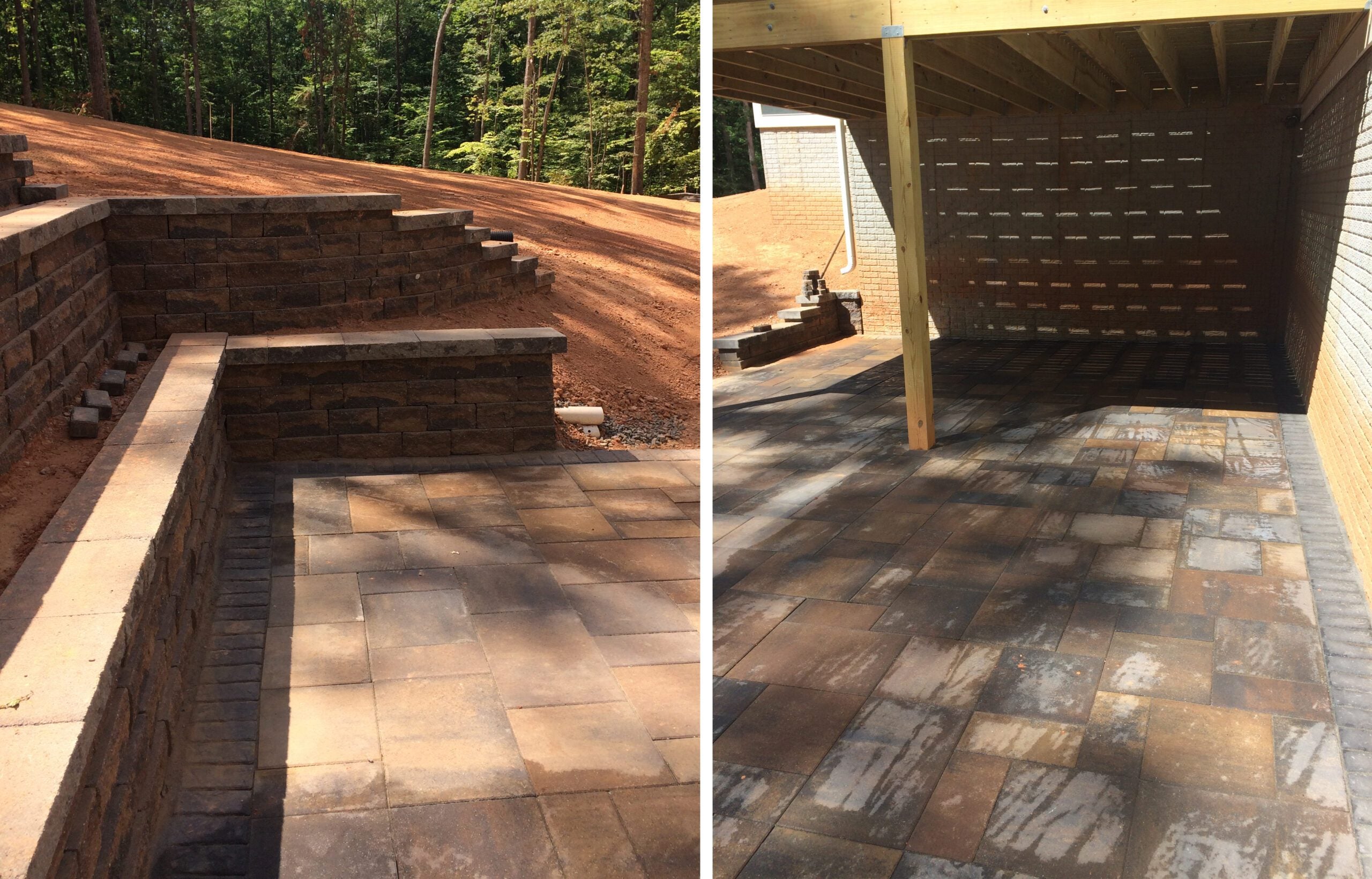 This same group plans to install three more Building for America's Bravest patios in the Maryland and Virginia area this year. The remainder of the projects will be installed by other Belgard teams in various locations across the country. The Belgard Design Studio will continue to work with each group to provide designs and materials needs. The next patio installation is currently in progress in Pompey, New York, with two additional patios currently in the design phase in Texas. Additional locations planned through the end of the year include sites in North Carolina, Pennsylvania, Washington, Maryland, Florida, Boston, Upstate New York and Southern California.