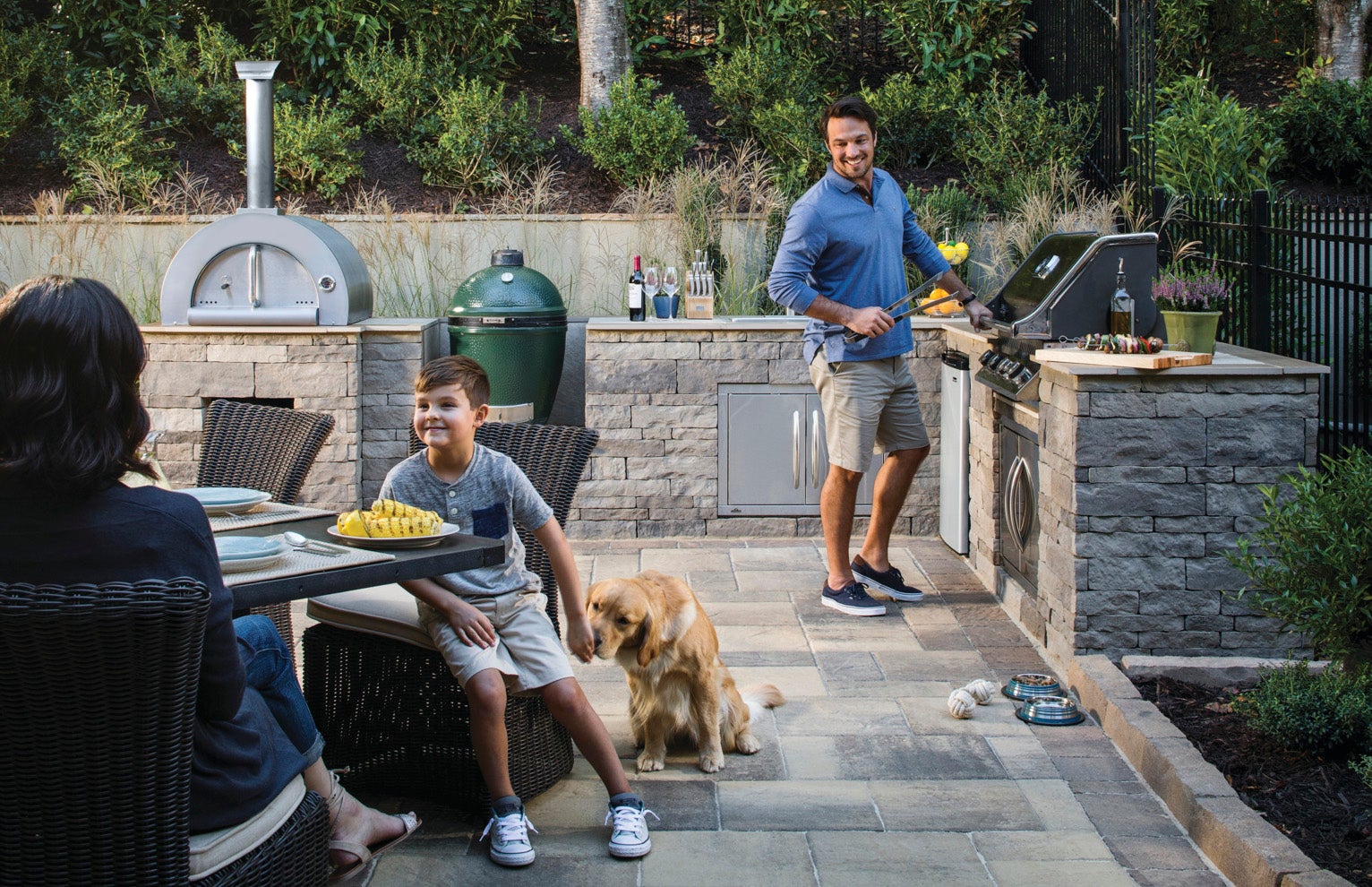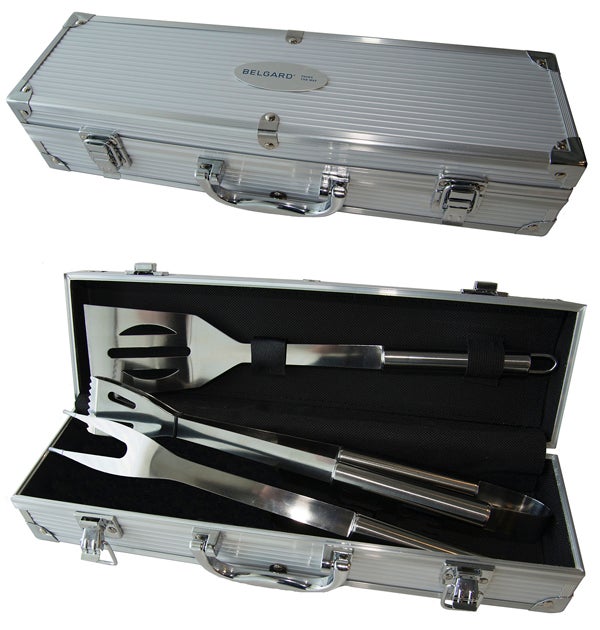 Grilling is not just a way to cook. It's a lifestyle. That's why Belgard will be celebrating National Grilling Month throughout the month of July by giving away fabulous 3-piece Grill Master BBQ tool sets to several lucky winners.
CLICK HERE TO ENTER FOR YOUR CHANCE TO WIN
Recipes for Grilling Success

Over the years, we have featured multiple blogs on grilling tips. In honor of National Grilling Month, here are a few of our favorites:
It's Pizza Grilling Time!
Once you've tasted that smokey grilled pizza flavor, you'll never want to cook pizza indoors again. Get helpful tips and recipe ideas for cooking pizzas on your grill.
. . .
The Secret to Perfect BBQ RIBS
Many people have a tough time grilling ribs correctly (tough being the operative word). Learn the secret to making tender, juicy, fall-off-the-bone BBQ ribs.
. . .
Yummy Summer Slider Bar
A slider bar is a fun way to feed large groups during summer gatherings. Get great ideas for ingredients and toppings that are sure to make your slider bar a hit!
Fun Facts about Grilling
Barbecuing ranked in the top three on homeowners' summer to-do list, along with socializing and spending time outdoors. National Grilling Month in July might be the perfect reason to channel your inner grill master and fire up the barbecue with friends and family.
48% of grill owners use their grills year-round.
68% of grill owners use their grills 2-5 times a week during peak grilling months.
71% of grillers use gas grills grills, while 41% prefer charcoal or wood. Some surveyed use both methods.
10% of grill owners also have a full outdoor kitchen. L-shaped grilling stations give grill masters everything they need within arm's reach, making cooking and clean-up a breeze.
87% of Americans grill out on the 4th of July.
Sources: CNN.com; Allrecipies; Hearth, Patio & Barbecue Association; Super Market News; and Grilling with Rich.