Nothing makes a home look more dated than a tired-looking concrete slab. Stains, cracks, mold and discolorations detract from curb appeal and ambiance. But the time and expense of removing a concrete slab keeps most homeowners from replacing it. So, they try pressure-washing — which can help, but can really only do so much to improve the look. Or, they try expensive resurfacing only to find out too late that it will only last a couple of years before chipping or peeling. The better, more permanent solution: overlay concrete with thin pavers. The transformation is incredible, and Belgard pavers are guaranteed to last the life of your home.
Boost Curb Appeal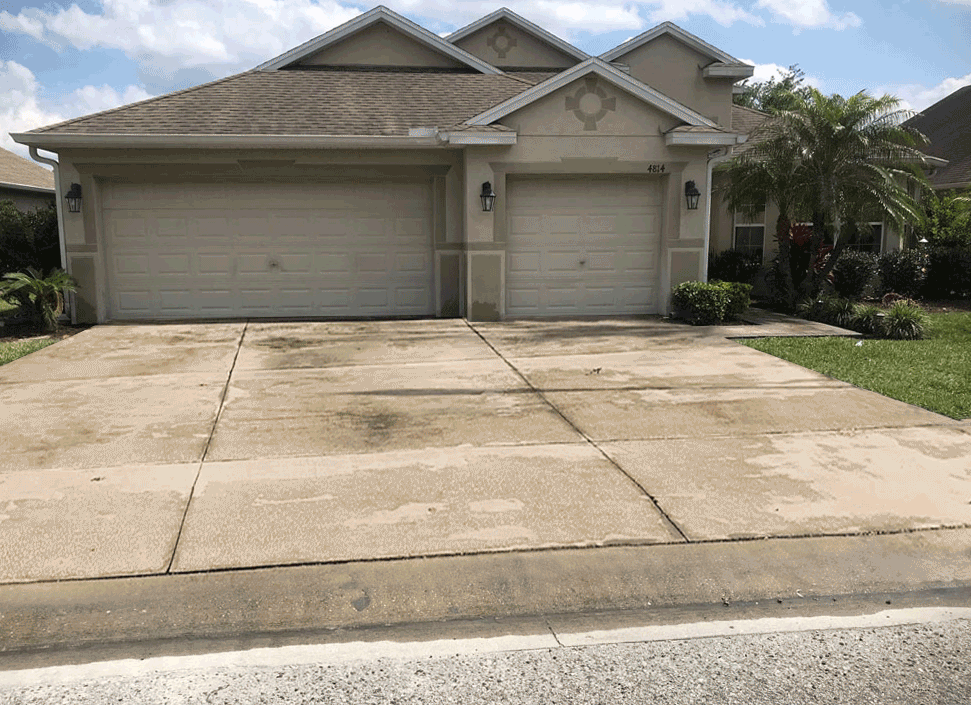 Pavers add an upscale look to a home's exterior, significantly boosting the curb appeal of walkways and driveways. As long as the concrete slab is still sound, it can be overlaid with pavers. DriBond™ Advanced Dry Mudset is an excellent product to facilitate this type of overlay, as it installs like sand, filling in all of the cracks and seams. Once the pavers are laid in place, water is sprayed over the pavers to activate the DriBond, which then hardens and sets like concrete to bond the pavers to the original slab.
Porch and Patio Makeovers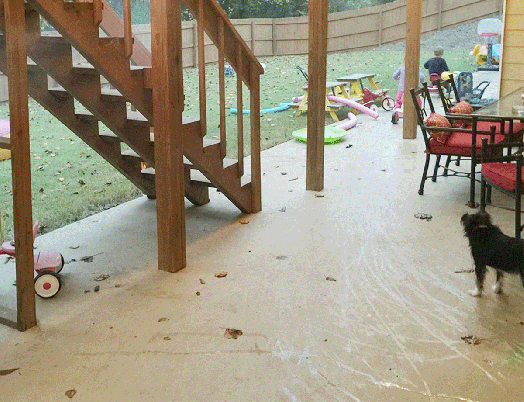 For raised homes, basement patios or concrete porches, a paver overlay will dramatically improve the look and functionality of your space. Keep in mind that the overlay will increase the elevation of the slab, so it is best to choose a paver with the appropriate thickness to avoid having to grind down the transitions. For some situations, you may need to install a french drain along the transition to avoid drainage issues.
Bring New Life to a Walkway or Entrance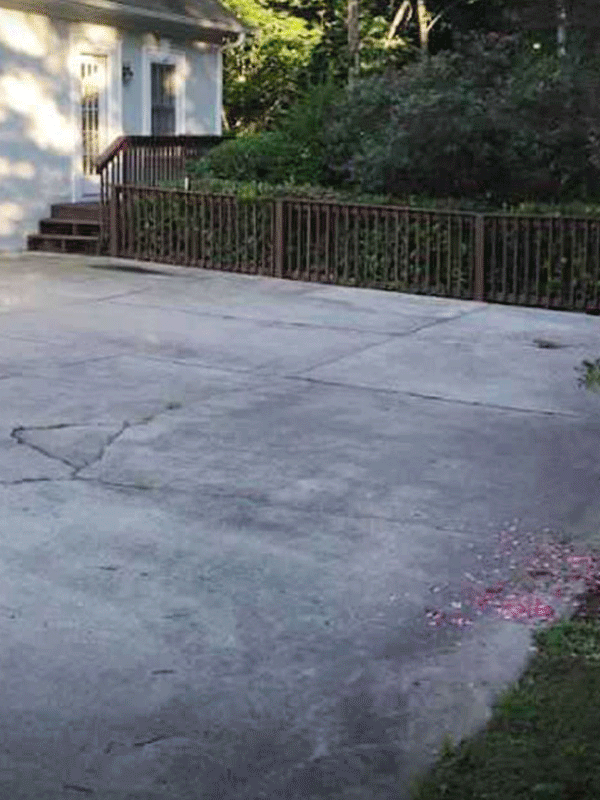 Goodbye, cracks and stains! Hello, beautiful pavers. Another benefit to a paver overlay is that it allows for an expansion of the paved area without making the addition look like an afterthought.
Rehab a Pool Deck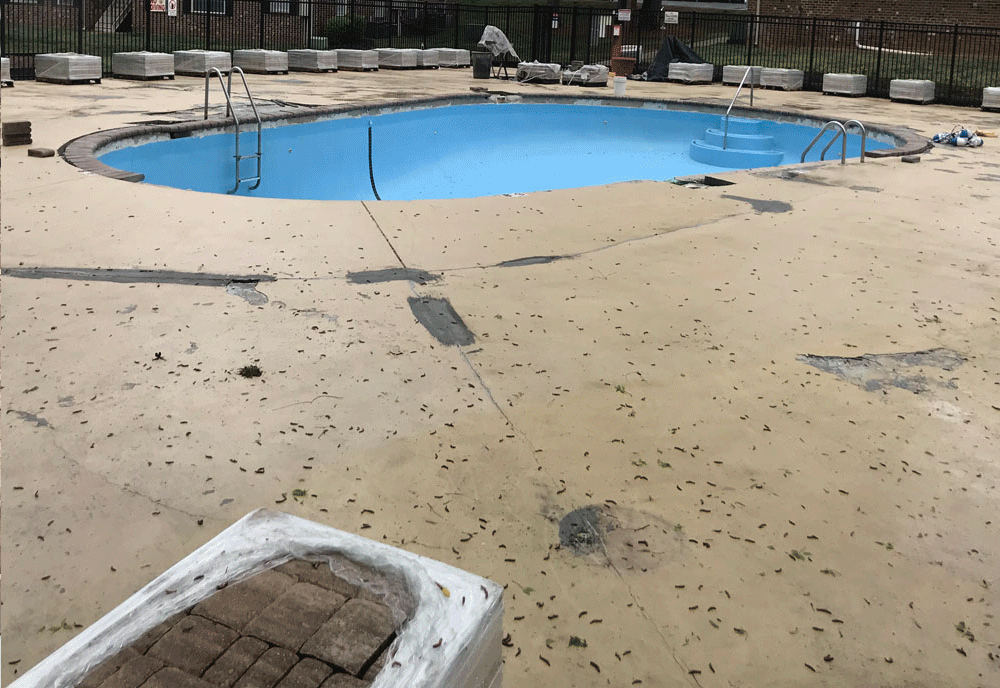 A dated pool can become somewhat of an eyesore and can even detract from the property value. Give a concrete pool deck an eye-catching facelift with a paver overlay. The results will have you and all of your friends wanted to spend every day by your pool.
Overlay Paver Styles
Unless you specifically want to increase the elevation of your slab with an 80mm paver, the best choice for an overlay is a thinner paver. Belgard offers multiple styles in thicknesses that vary from 20mm to 60mm that work very well for overlay projects.
PORCELAIN PAVERS
Porcelain Pavers are an excellent option for concrete overlay projects. They have the lowest profile (20mm), offer a upscale contemporary look and are highly resistant to stains, frost, mold and fading. And with the concrete base, they can even be used for a driveway.
LOW-PROFILE CONCRETE OVERLAY PAVERS
Belgard offers a line of low-profile pavers specifically designed for overlay projects. These 30mm pavers offer a cost-effective way to bring new life to tired concrete living areas.
SLAB PAVERS
Slab pavers also make an excellent overlay option. They provide a larger format for more contemporary looks and a typical thickness of 50mm, which provides excellent stability and strength to overlay concrete and then expand the outdoor living space out further to build a fire pit or outdoor kitchen.
PLANK PAVERS
Those looking for a contemporary plank design can also overlay a concrete surface with one of Belgard's 60mm plank pavers.
To find a contractor who can help you with your overlay project, visit our contractor locator.