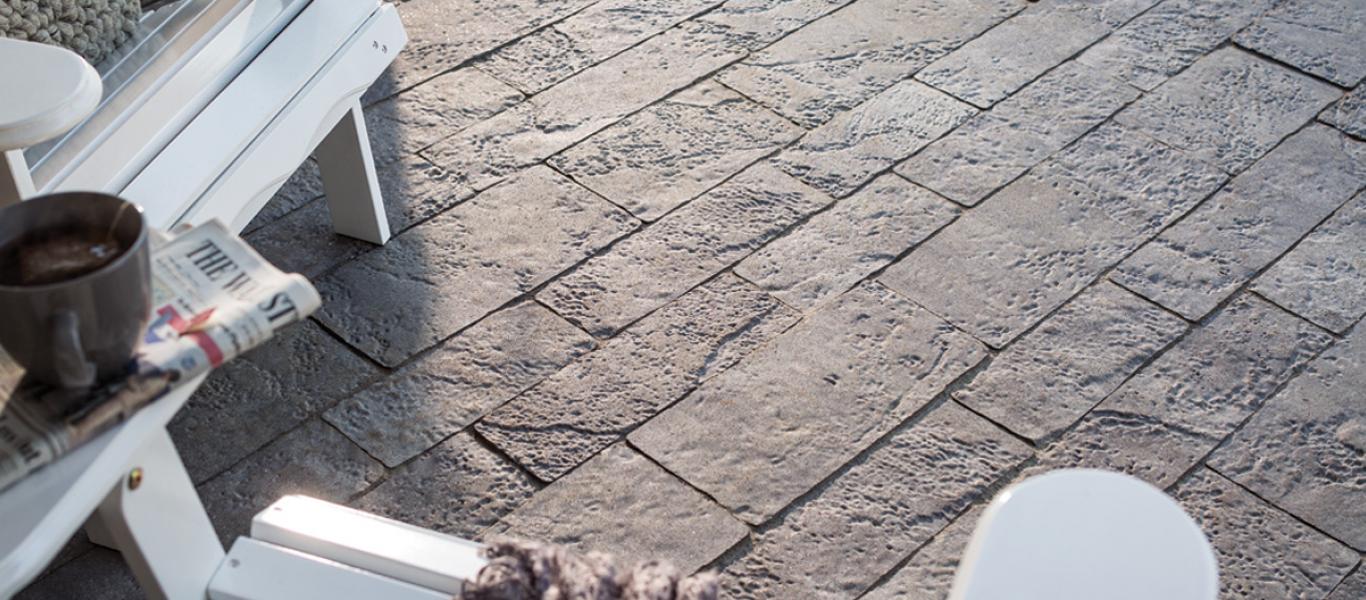 There's a reason why plank pavers are trendier than ever before. Inspired by the clean lines of modern design trends, new Agilina™ Plank is a marriage of old-world aesthetics and contemporary lines. With the beautifully textured face of natural cut stone, Agilina™ Plank pavers are available in multiple size formats to create numerous looks and patterns for stylish outdoor living designs. Varied widths and lengths allow for multiple running bond patterns to create either a random or more stylized look, depending upon preference. Agilina™ Plank also works well as a border for mixed paver designs, and when using the longer planks, requires fewer cuts.
Applications of Agilina™ Plank Pavers
All sizes of Agilina™ Plank pavers work well for contemporary paver patios, walkways or pool decks.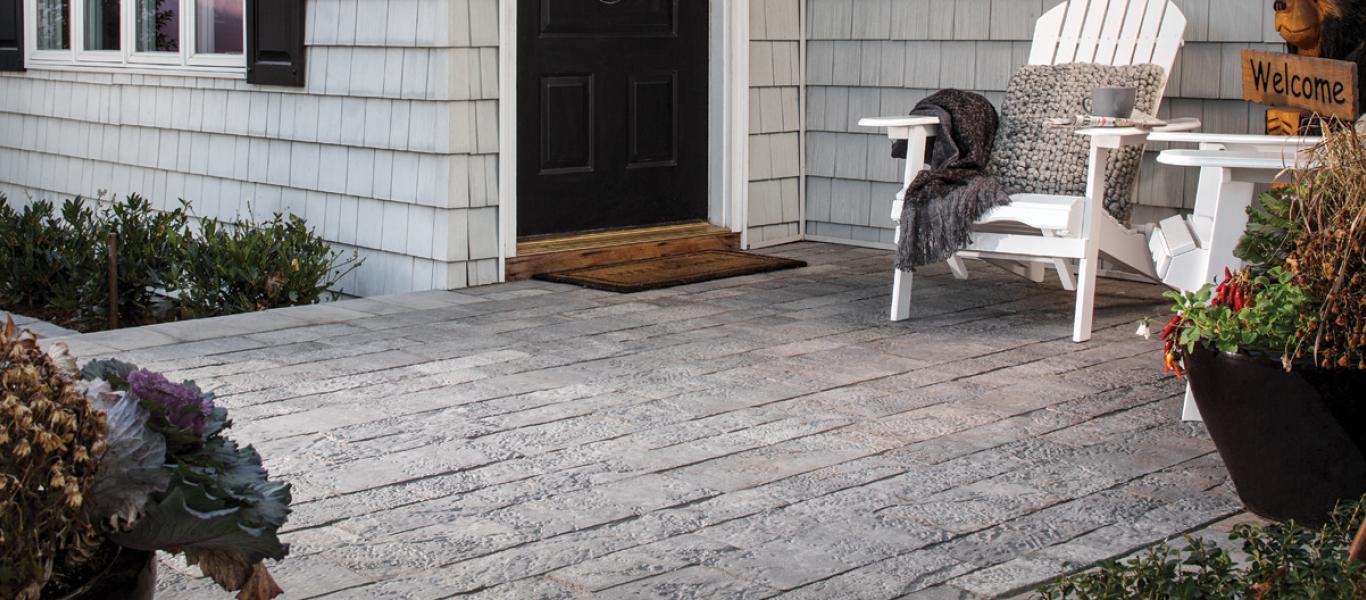 The three-piece 60mm-profile system can also overlay existing concrete with the help of DriBond™ advanced mudset to transform existing living outdoor spaces. Agilina™ Plank is also available in 80mm profile, which is capable of supporting light vehicular loads for creating stylish paver driveways. When overlaying a sound concrete base, the 60mm profile can also be used for residential vehicular applications.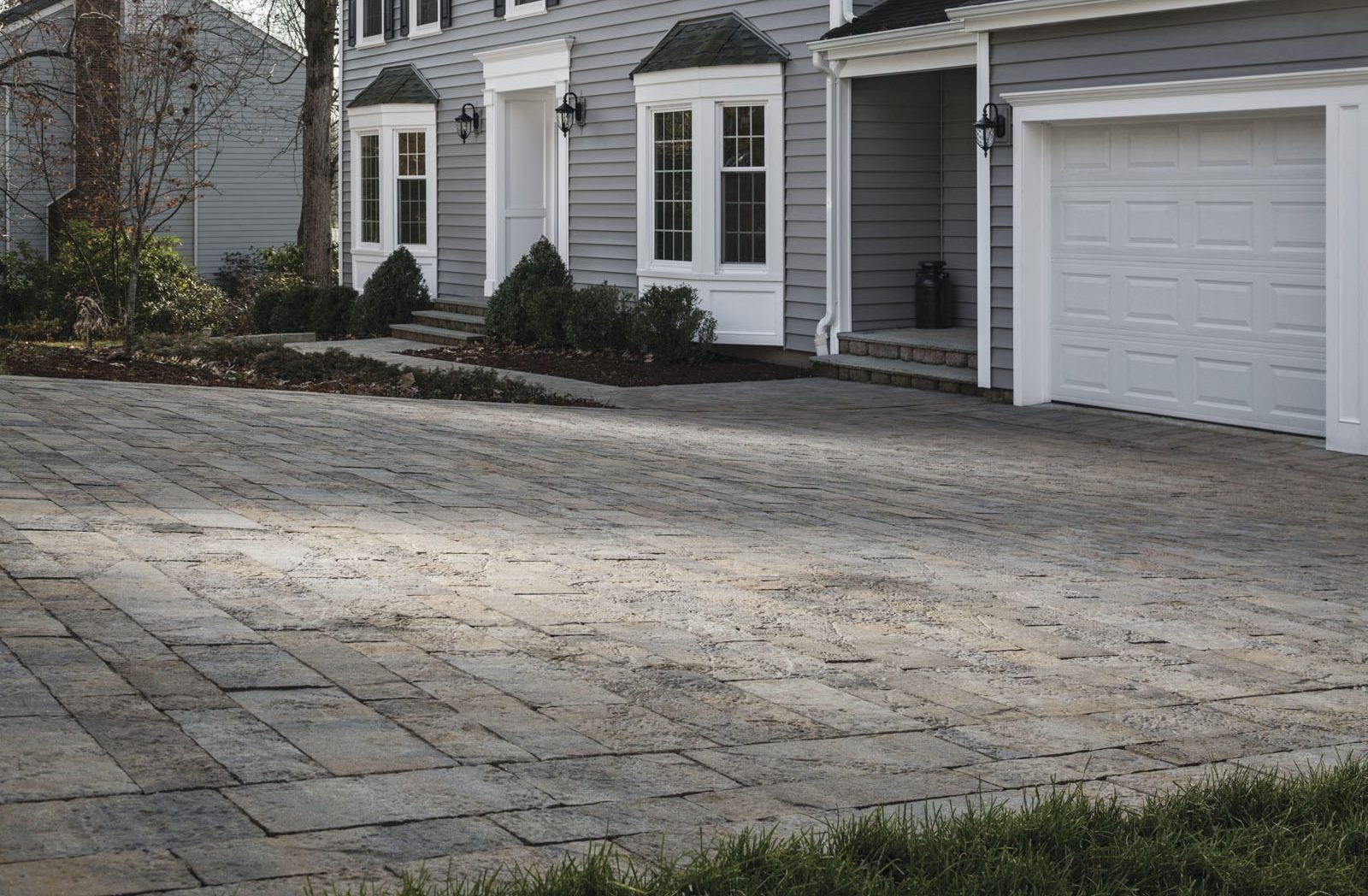 Areas of Distribution
Agilina™ Plank pavers are currently available throughout the Midwest, Northeast and Southern regions and will be launched in other markets throughout the year.