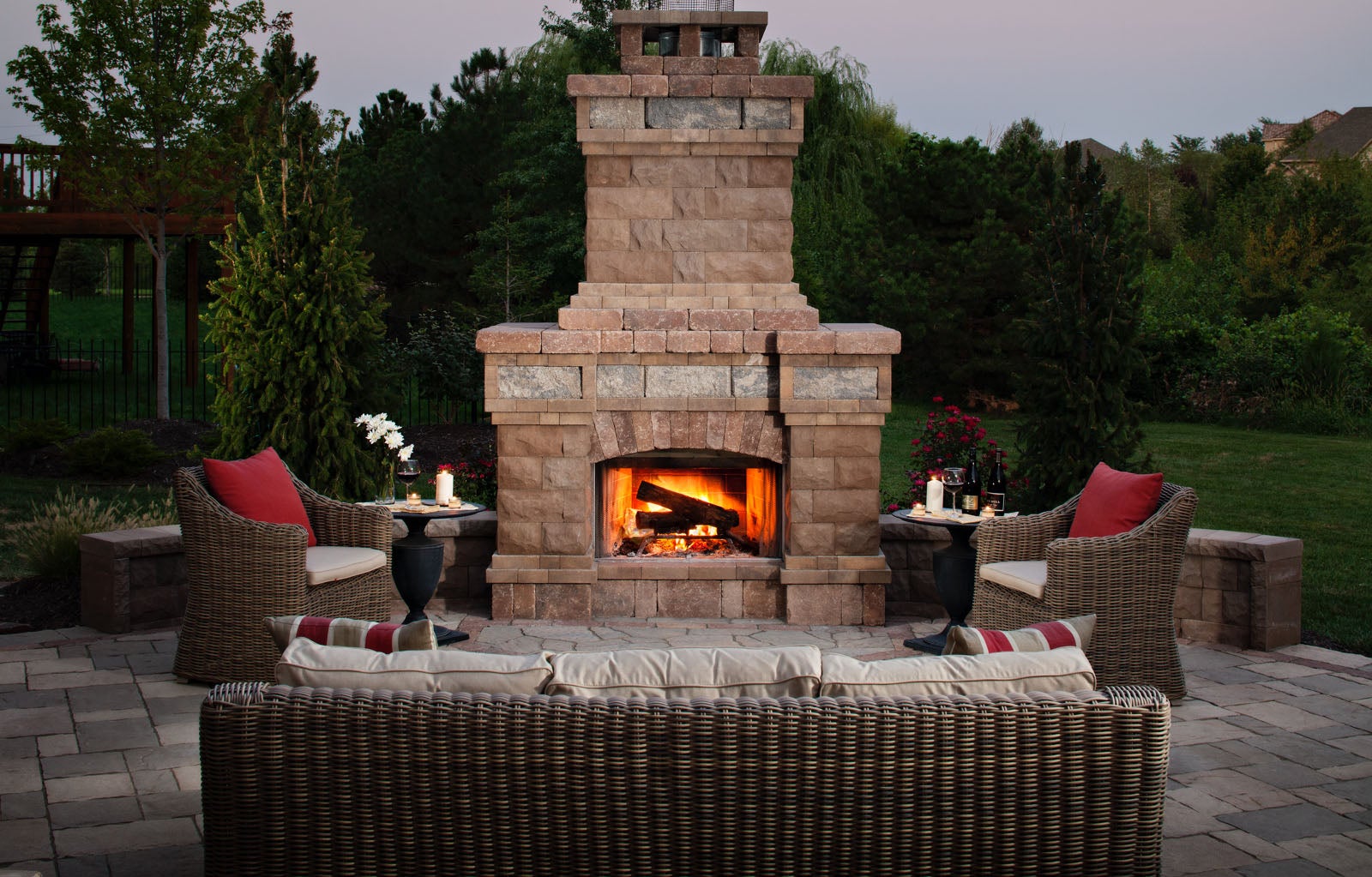 The outdoor living room has been one of the fastest growing trends in outdoor design over the last few years. When considering the popularity of this trend, the question arises: What's the difference between a patio and an outdoor living room? The answer is simple: Livability.
An outdoor living room is more than just a grouping of chairs with a coffee table. It's a cozy and inviting space that evokes a sense of relaxation, a space where people want to spend time both alone and enjoying the company of others. To achieve this effect, it's important to apply interior design techniques to creating your outdoor space.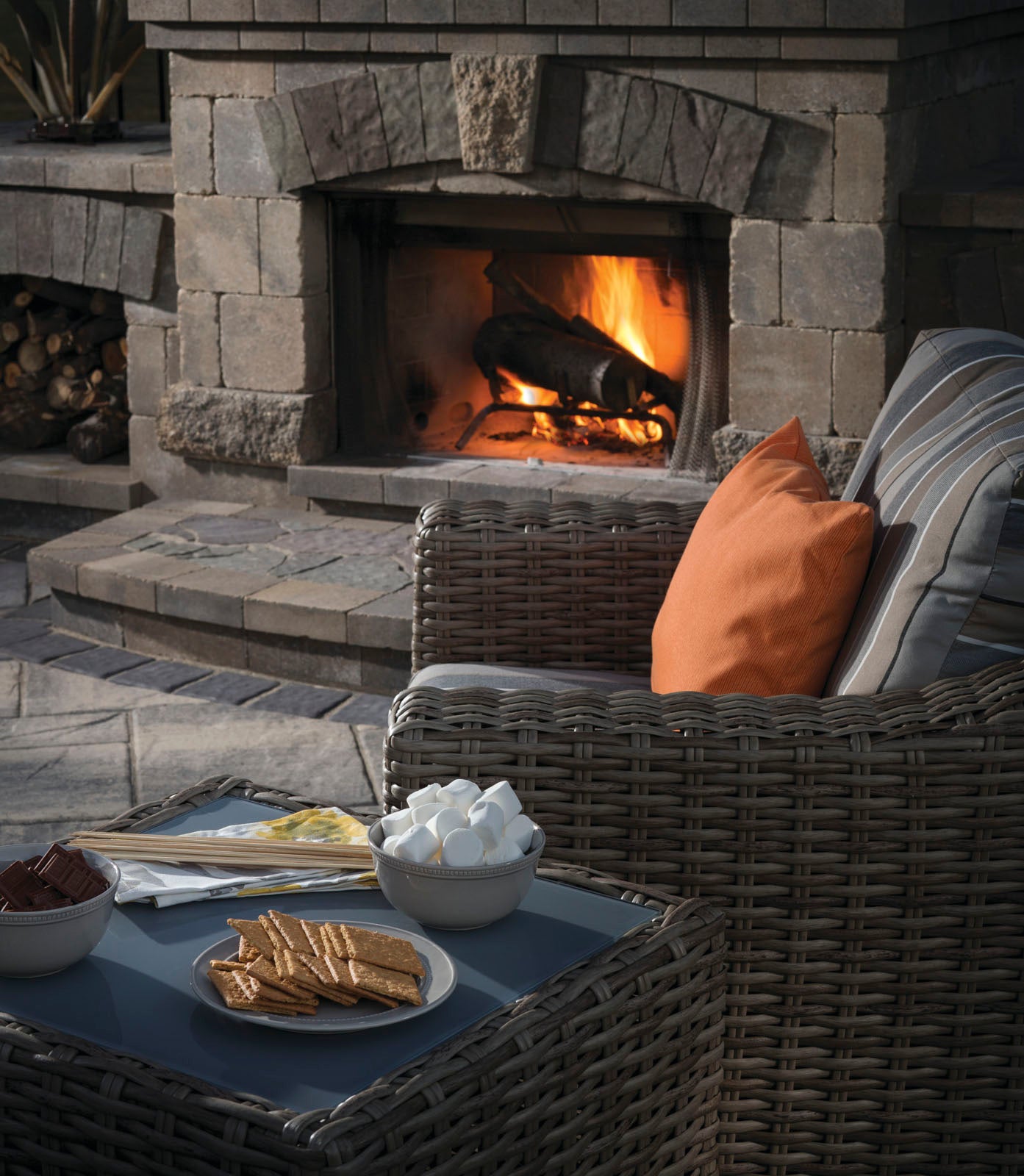 With that in mind, what tends to be the centerpiece of most interior living rooms? The answer, of course, is a fireplace. The reason for this is multifaceted. Historically, a fireplace would be added to the living room to heat the home. But as this need diminished in necessity over the years, the popularity of an interior fireplace did not. That is because the warmth that exudes from a fireplace is not only physical in nature, but emotional, as well. Spending time in front of a fire with a loved one often creates a deeper connection with that person on an instinctual or primal level. Fire, good.
That's why one of the easiest ways to create an emotional sense of warmth in an outdoor living room is to add a fire feature, which has the added benefit of physical warmth during the colder months, allowing you to use your outdoor living room year-round. Another benefit to fire features — like fireplaces, fire pits and fire tables — is that they appeal to people of all ages. When multiple generations gather around a fire pit, the generation gap disappears, and they can all relate to one another on a purely human level. It's no wonder that fire pits have been on the top of the "must haves" list in outdoor design for the last several years.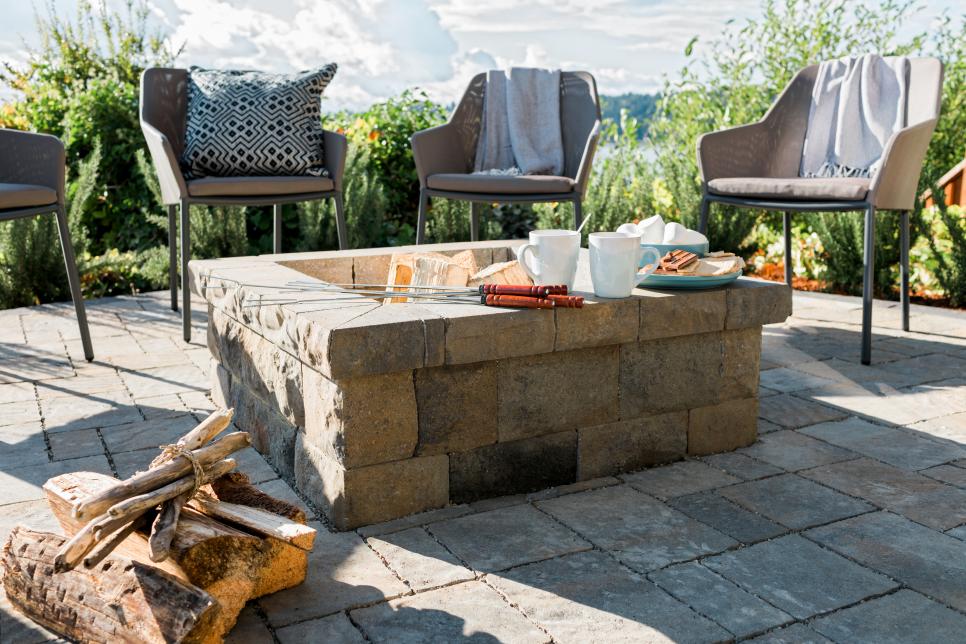 When adding a fire feature to an outdoor living room, be sure to leave ample space for seating and traffic because it will instantly become everyone's favorite gathering spot. If it's a wood-burning fire feature, it will also need to be an adequate distance from any structures, as a safety precaution. In fact, some municipalities and HOA's have specific regulations about this, so be sure and do your homework.
To complete your outdoor living room, add other interior design touches — such as tables, accent lighting, pillows, throws and other accessories. But be warned, once you create an inviting outdoor living room, get ready for company!
• • •
For fire feature design ideas, read our blogs on Fire Pit Design Ideas and Outdoor Fireplace Design Ideas. For more design inspiration, visit the Belgard Pinterest boards.