Fire pits appeal to people of all generations and backgrounds. There's just something about sitting around a fire that brings people together. Get ready to create your family's favorite gathering spot with these fire pit design ideas.
Coordinated Fire Pit Design
Squared angles and textured stone create a coordinated look for this rustic fire pit. Using the same retaining wall product to build the fire pit, seat walls, retaining walls and steps creates a cohesive look and blends various elements of the design together.
.   .   .
Room for All
This extra large fire pit design and surrounding open patio area includes plenty of space for seating and standing and is the perfect setting for large family gatherings. The only thing missing is a guitar.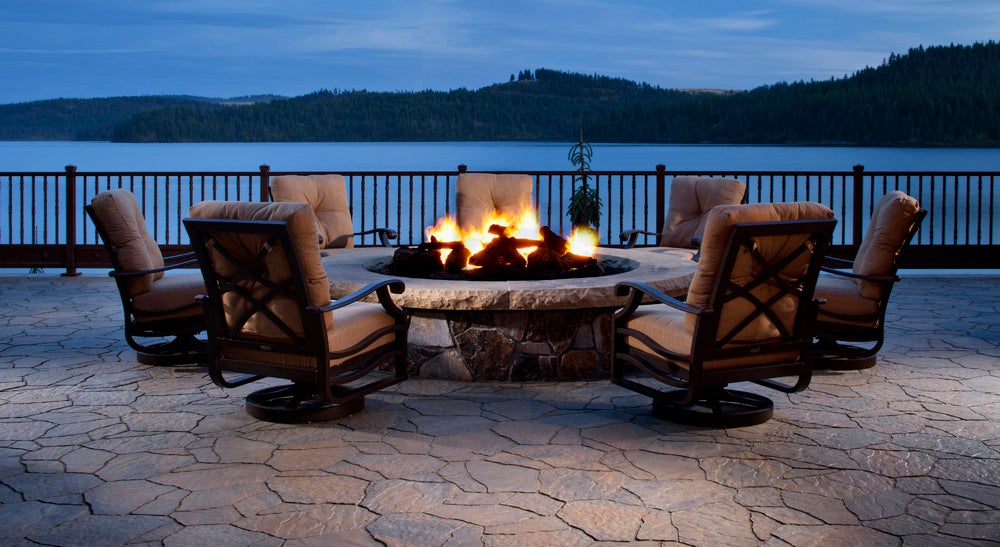 .   .   .
Secluded Getaway
The curved retaining wall creates an element of privacy, turning the area surrounding this sunken fire pit into an intimate nook for sipping coffee with the sunrise or enjoying an evening glass of wine.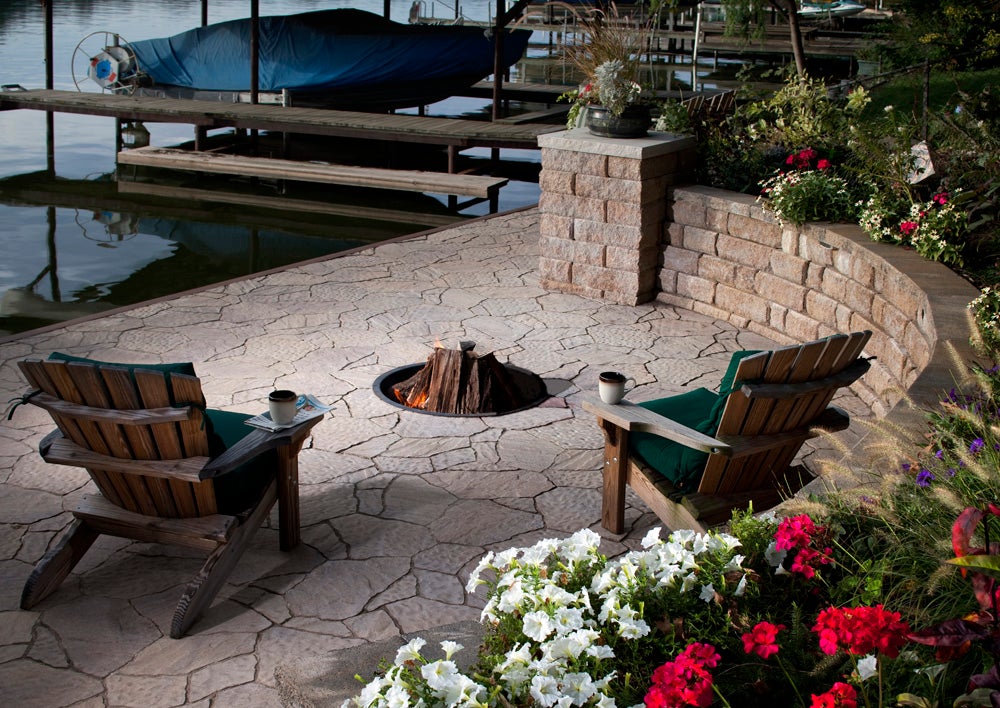 .   .   .
Maximizing Small Spaces for Stunning Fire Pits
A rectangular fire pit is an excellent option for a narrow patio and allows space for larger furniture pieces without sacrificing walking area. Gas-burning pits are a better choice for placement less than ten feet from the home.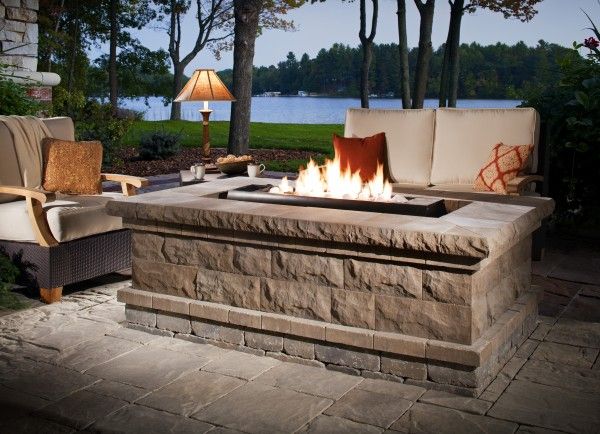 .   .   .
Design Elements of Nature
This outdoor fire pit design combines the natural elements of stone, wood, fire and water to create an attractive gathering spot that complements the surrounding wooded landscape.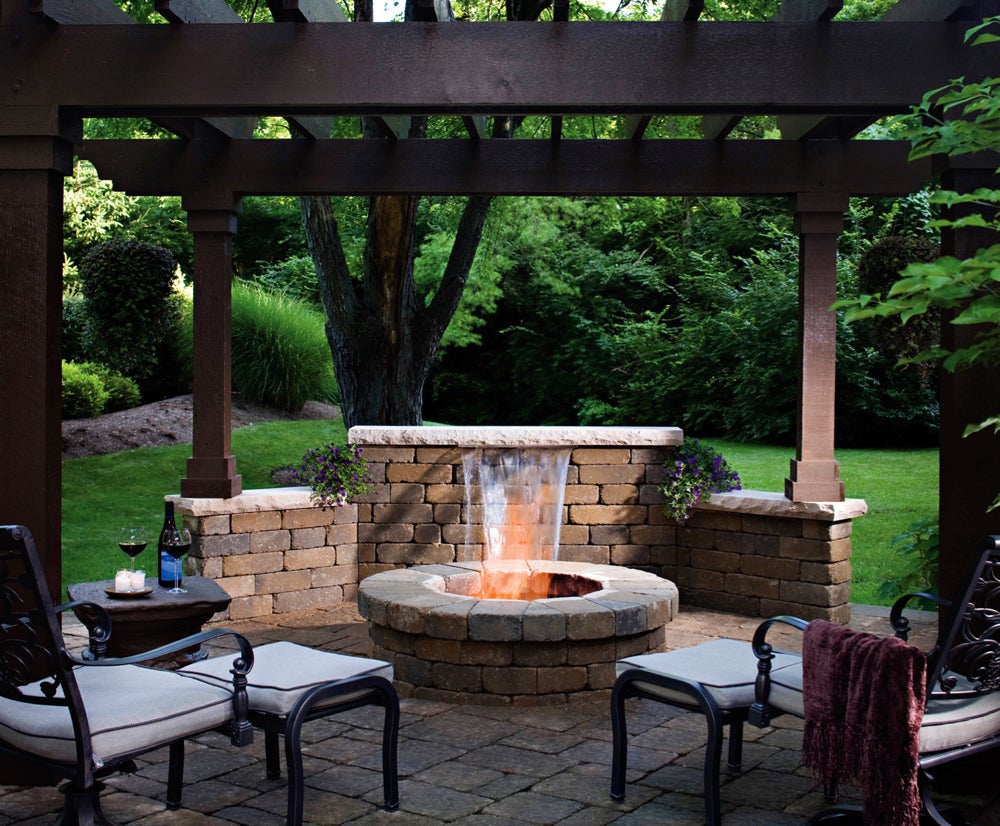 .   .   .
Bold & Beautiful Fire Pit Designs
Vibrant reds pull this outdoor fire pit design together, with red brick used for the fire pit, bar, columns and porch fascia that coordinates with the red tones of the patio's eco-friendly permeable pavers.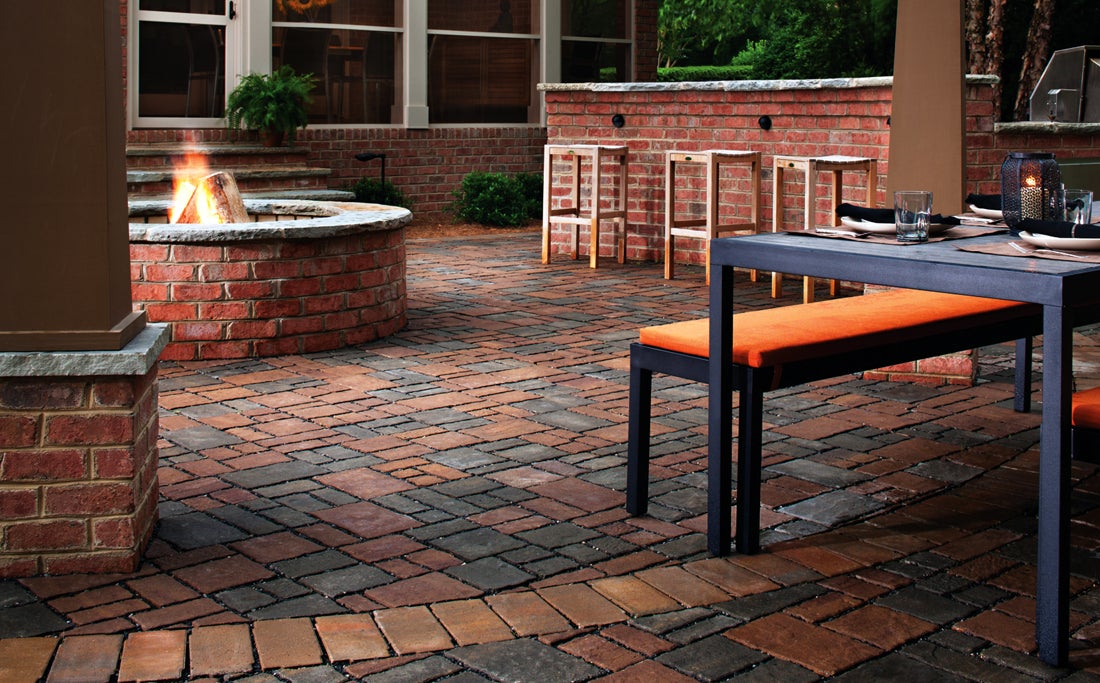 .   .   .
Destination Spot
By placing this fire pit kit and surrounding seat wall at the far end of the property, this area becomes as destination spot for intimate gatherings. Hardscape and landscape lighting provides additional ambiance and visibility.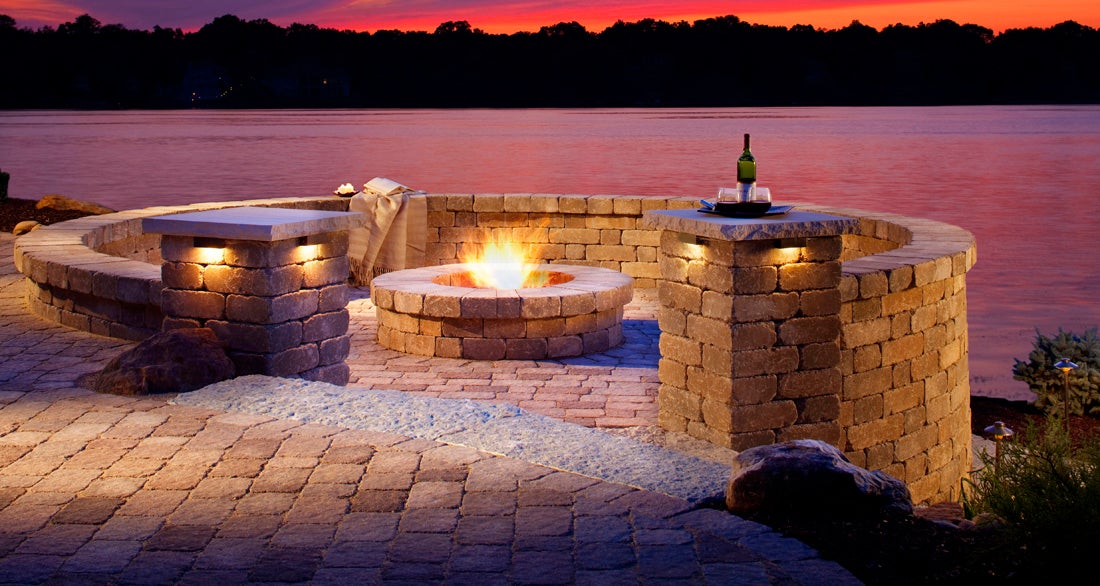 .   .   .
For more fire pit ideas,visit the Belgard Fire Pit Pinterest Board or visit our contractor gallery to locate a Belgard Authorized Contractor near you.