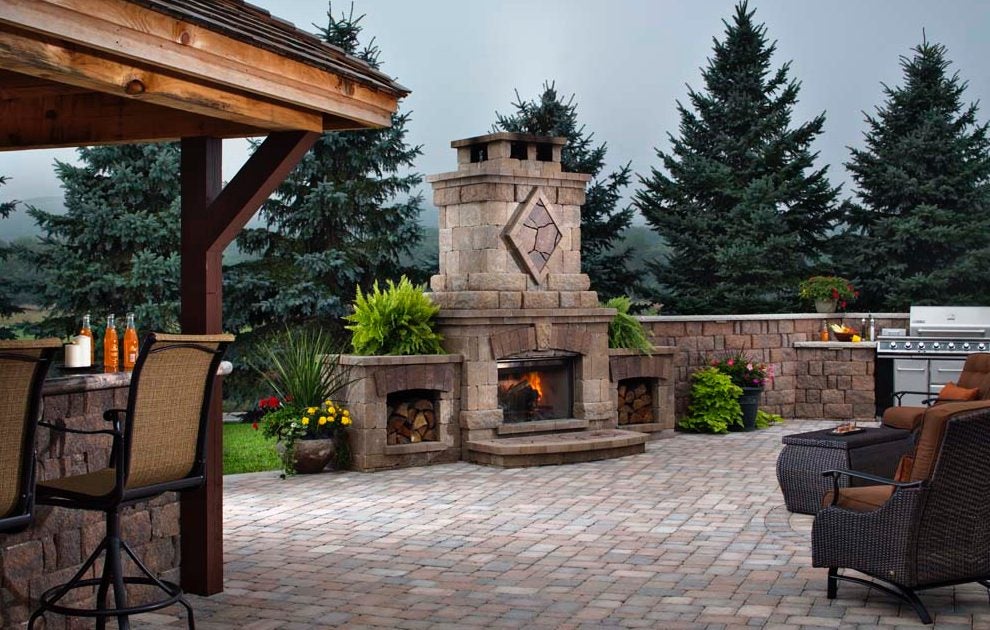 Planning your ideal outdoor living space takes thoughtful consideration and planning, and Belgard is here to help you with every step of that process, from inspiration to completion and beyond.
STEP 1: GET INSPIRED
Before you get started, take some time to explore the options and consider what your goals are for the space. Do you want an area conducive to entertaining large groups? Are you looking for more of a quiet space to read and reflect? You will also want to consider issues like design schemes and kid-friendliness. Belgard offers a variety of tools and resources to help get your creative juices flowing:
STEP 2: START PLANNING
When you're ready to start planning your project, download our comprehensive Project Planning Guide, which offers multiple resources to help you create your outdoor living space, including info and tips on design, contractor selection, installation and maintenance. When you're ready to start talking to contractors, visit our Contractor Locator Gallery to find a qualified designer and installer near you.
STEP 3: START TRANSFORMING
Once you and your contractor have agreed upon the design details, be sure to discuss the particulars of the installation process so that everyone is on the same page in terms of time tables, disruptions and overall expectations. Also remember to discuss any hardscape lighting needs and future improvement plans with your contractor so that adequate steps can be taken regarding the need for wiring, plumbing or other utilities. That will keep you from the headache and expense of having to rip up and replace a section of hardscapes later. Depending upon the scope of your project, you may want to warn your neighbors regarding the construction schedule if you think it might inconvenience them. Also, remember to invite them to your post-project celebration as a thank-you.
STEP 4: ADD SOME STYLE
For many people, this is the "fun" part. Modern outdoor living design mirrors indoor design trends in a number of ways — including furniture, rugs, throw pillows, lighting and decorative accessories. Enjoy filling your space with outdoor versions of all of your favorite indoor comforts, including appliances, sound equipment and tech gadgets.
STEP 5: ENJOY!
Now it's time to enjoy living in your new outdoor space. Remember to follow these simple maintenance tips to keep your hardscapes looking as beautiful as the day they were installed.