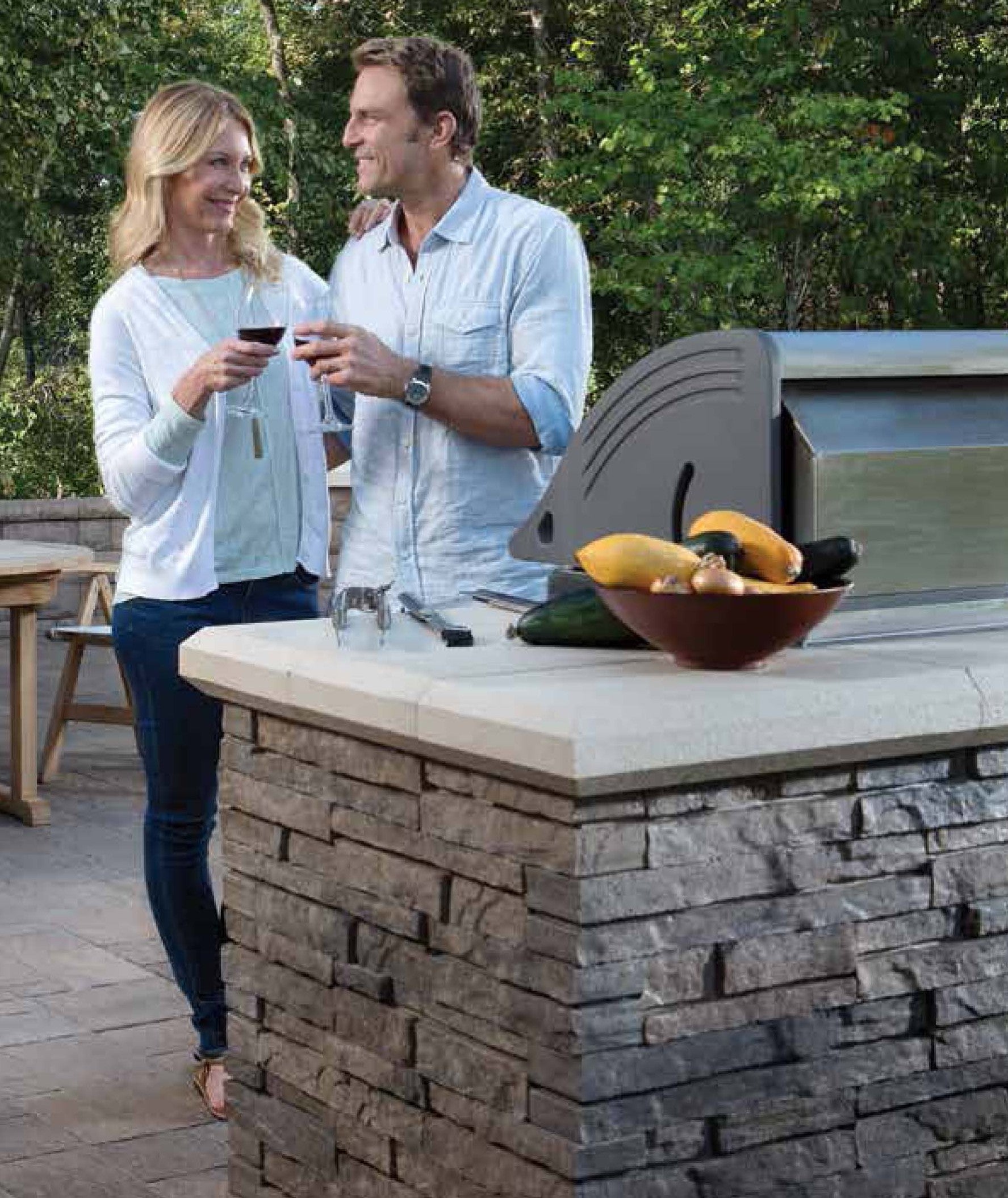 Remember the days when outdoor cooking basically referred to your father grilling up a few burgers? Perhaps he went the fancier route and threw some steaks on the grill, or even a tuna steak if he wanted to get really fancy. The rest of the family prepared the sides inside or just waited patiently for the ole' man to finish. While some traditionalists choose to keep their sacred bygone grilling rituals intact, the rest of us are moving forward into a new generation of gourmet outdoor cooking. With outdoor kitchens gaining in popularity, it's no longer just dad out there by himself. Meal preparation has become a community event with a team of chefs prepping, grilling, or just hanging out to enjoy a glass of wine and camaraderie. Yes, outdoor cooking has become a team sport, and why shouldn't it be? Everyone likes a good party, and this year, you can be the envy of the neighborhood with some exciting new cooking techniques.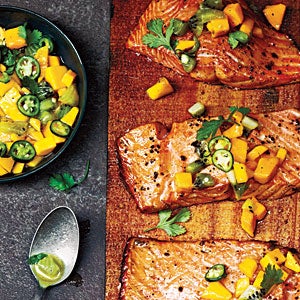 YOU WOOD NOT BELIEVE
Puns aside, if you have never grilled with a wood plank, you're missing out. Paul Bunyon should have been a chef. He would have been a great addition to your All-Star grilling team. At your next gathering, enhance the flavor of your favorite meats by grilling them on top of a wood plank made of hickory or maple. If you truly want an unforgettable experience, try grilling a fillet of redfish or salmon on top of a cedar plank. It may become your favorite meal. However, feel free to experiment with different seasonings and wood planks to find your next signature dish. Make it your own, or check out this recipe for Cedar Plank Salmon with Mango Kiwi Salsa to get you started.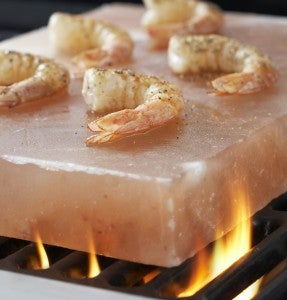 HIMALAYAN VACATION
While it may be impractical to pop over to Tibet, you can bring the taste of Himalayan minerals to your next party by purchasing yourself a Himalayan salt block. This is another easy tool you can use to show off to that neighbor who always wants to one-up you. All you do is place the salt block on your grill, let it heat up to the desired temperature, and throw your food on top. Your meal will come out with a hint of salt that goes well with so many different foods. Let's see Susan top that.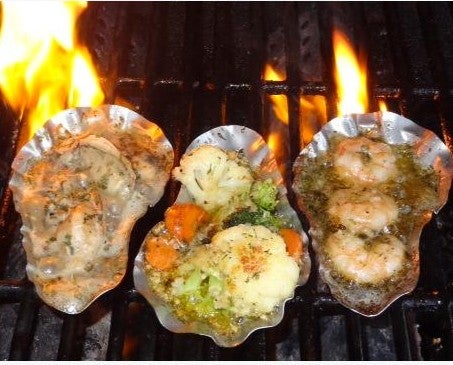 CHARGRILLIN' TIME
While raw oysters may not be everyone's cup of tea, chargrilled oysters are amazing. Made famous in New Orleans, it can be a real pain to chargrill your own oysters on the half shell. Luckily, thanks to SOS Shells, you and your new team of outdoor chefs can channel your inner Cajun. These reusable, stainless steel shells are perfect for chargrilling oysters, shrimp, scallops, vegetables or more. They are extremely easy to use and are great gadget to break out at your next grill party. For more information on chargrilling, check out our chargrilling blog.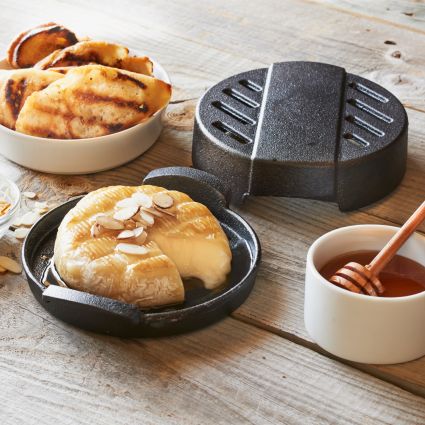 GADGETS GALORE
While we're on the gadget subject, in order to truly become a gourmet outdoor chef, you're going to need to invest in some additional tools of the trade. It's hard to make smoked almond and honey brie without a cast iron brie baker. And if you're going to make bacon-wrapped goat cheese-stuffed jalapeno peppers, it's a whole lot easier with a chili pepper grill rack and pepper corer. You can certainly use foil to cook both of those gourmet appetizers, but it gets a little messy. Luckily, there are no shortage of companies that offer great gadgets for the outdoor chef. For a plethora of gourmet outdoor cooking gadgets, check out Sur La Table or Crate & Barrel.