Scroll to Explore
Durable, Beautiful Concrete Pavers for Any St. Louis Hardscape Project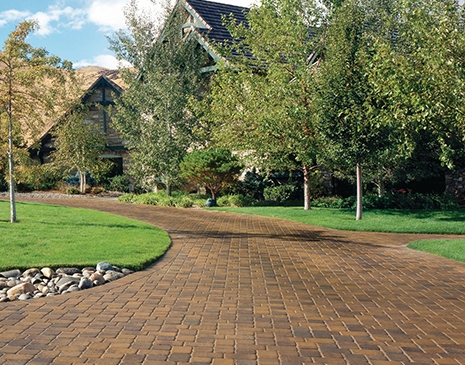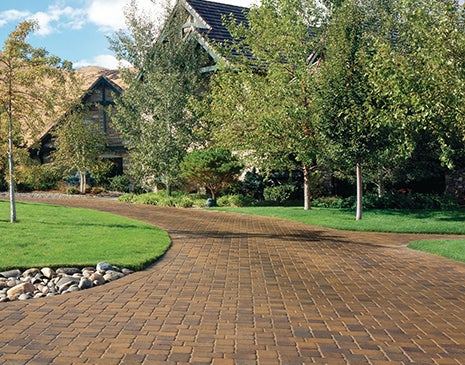 Driveway Pavers Create Style with Higher Durability
A classy and luxurious driveway signals refined taste. Increase your curb appeal by transforming your driveway into something a little more elegant, utilizing eco-friendly permeable pavers or contemporary pavers from Belgard.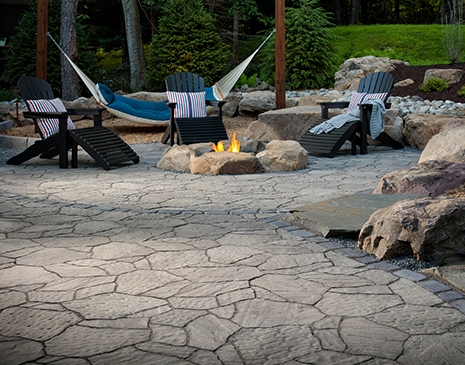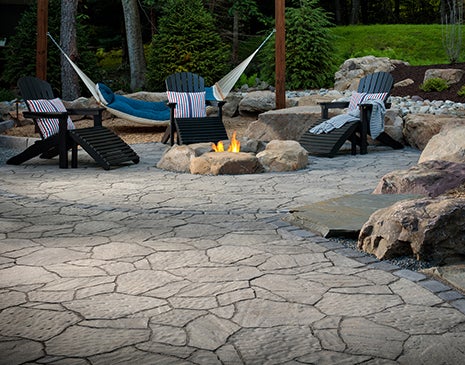 Patio Pavers Tranform Your Outdoor Haven
It doesn't get much better than sitting on the patio with friends and family members. Whether your taste is modern, natural, or something completely different, Belgard pavers offer a wide range in styles that will help you achieve the dream patio for your St. Louis home.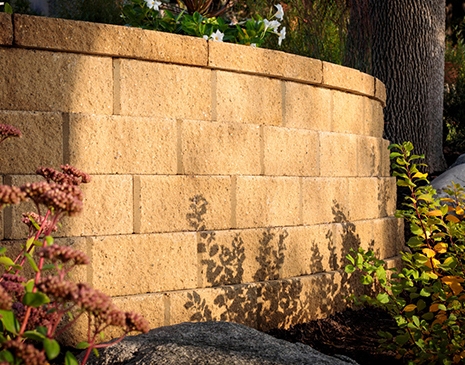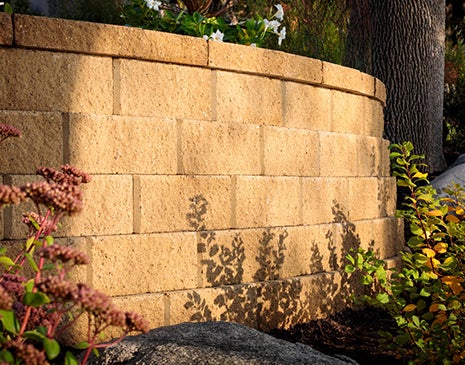 Structural Retaining Walls Create Lasting Style & Space
You've dreamed up and created a beautiful outdoor living space for your St. Louis home. Why not properly protect it? Build a retaining wall out of sturdy and reliable paver blocks from Belgard, a sure way to make your investment last a lifetime.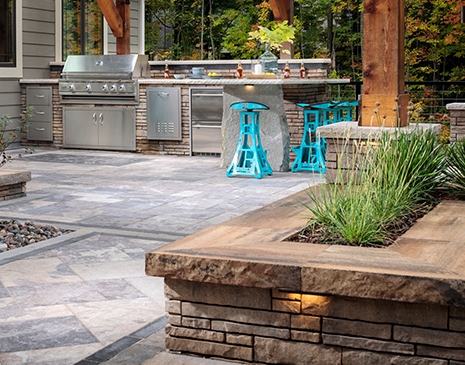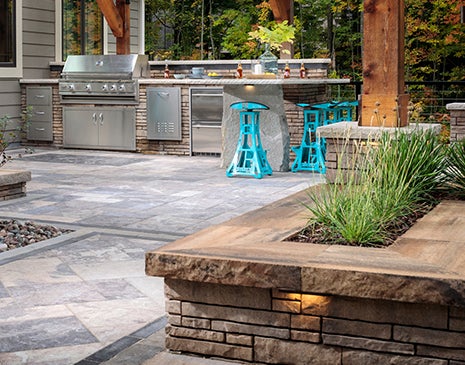 Outdoor Kitchens with Built-in Grill Islands Redefine Dining
Guests are always spending time in the kitchen. Take the party outside with an elegantly designed outdoor kitchen built upon Belgard pavers — a fun way to transform how you host friends and family in your St. Louis home.
Discover Our Most Popular Styles of Concrete Pavers in St. Louis, MO
Find an Authorized St. Louis Hardscaping Contractor Near You
Are you ready to bring your vision for the perfect outdoor living space to life? Belgard can help you find a professional hardscape installation company in St. Louis, MO, and the surrounding areas of Missouri including East Saint Louis, Cahokia, Granite City, Richmond Heights, Clayton, Maplewood, and more.
The Perfect Finishing Touches for Concrete Paver Hardscapes