Scroll to Explore
Wall Blocks for Garden & Retaining Walls in Miami, FL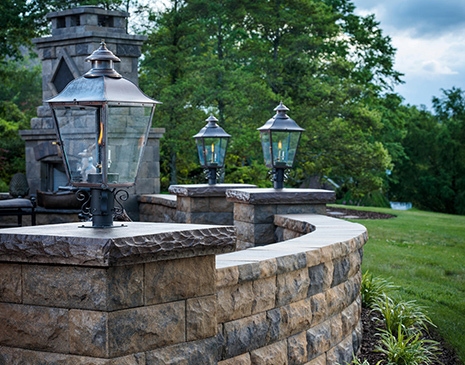 Solidify At-Risk Landscapes with Retaining Wall Systems
South Florida weather can be unforgiving. For Miami landscapes that are susceptible to flooding and erosion, strengthening them with Belgard retaining wall systems is a smart investment. Choose from durable wall blocks in a variety of styles and textures.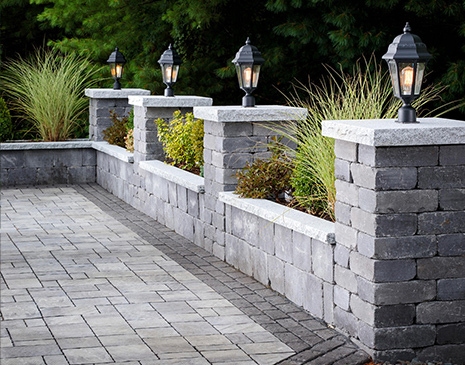 Create Elegant Outdoor Spaces with Freestanding Walls
Our durable concrete wall blocks don't have to be used strictly for building Miami retaining walls. Belgard wall blocks can be used to design and build stylish freestanding landscape or garden wall systems to bring an element of beauty to your landscape.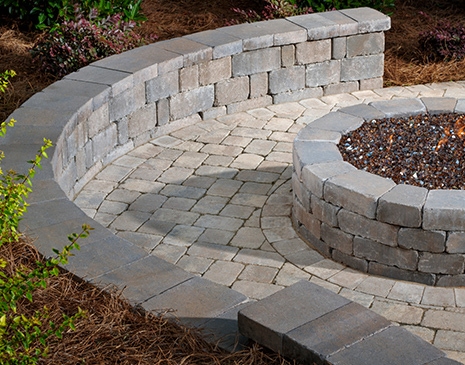 Enhance Backyard Entertaining with Built-In Seat Walls
Not much beats gathering around with friends and family on your Miami outdoor patio. Make sure seating around your patio isn't at a premium for your guests with Belgard retaining wall or landscape wall systems that features built-in seating.
Popular Belgard Landscape & Retaining Walls in Miami, FL
Landscape & Retaining Wall Finishing Touches
Retaining Wall Design Inspiration for Miami-Area Homes
Get inspired by the function and beauty of Belgard concrete wall systems to create the ideal backyard for your home.
Find a Retaining Wall Installation Contractor in Miami, FL
Are you ready to upgrade your Miami-area back yard with a landscape retaining wall system? Belgard can connect you with a professional retaining wall installer in Miami, FL, and the surrounding area including Miami Beach, Coral Gables, Key Biscayne, Gladeview, Miami Shores, Coral Terrace, and more.