Scroll to Explore
Discover Concrete Pavers for Any Hardscape in Miami, FL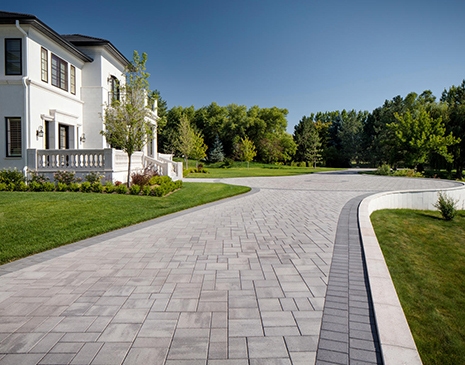 Make a Stunning Entrance with Driveway Pavers
Residents of the Miami area are famous for having flashy cars. Be sure your home welcomes them properly with a luxurious driveway built with durable driveway pavers from Belgard. From eco-friendly permeable pavers to thin overlay pavers, you'll find a driveway design you'll love.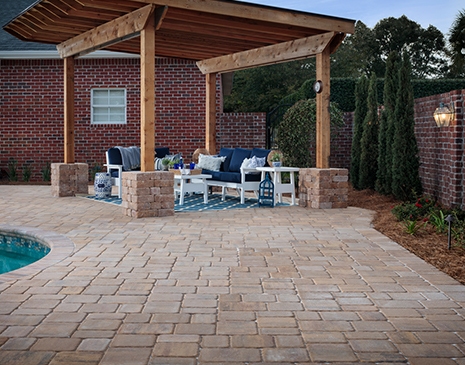 Relax in Style on Your Outdoor Paver Patio
Enjoy everything the Sunshine State has to offer by creating a beautiful outdoor paver patio for your Miami home. Whether your taste is modern, natural, or something completely different, Belgard pavers offer a wide range of styles to craft your personal zone.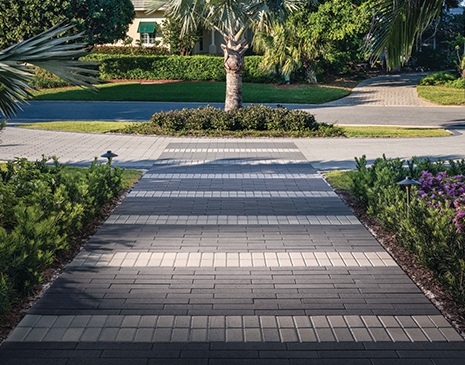 Take a Stroll on Beautifully Designed Paver Walkways
Design and build a one-of-a-kind pathway that connects the outdoor spaces of your Miami home with Belgard's stylish concrete paving stones. We'll help you find a qualified professional hardscaping contractor to custom design and install a paver walkway built to last.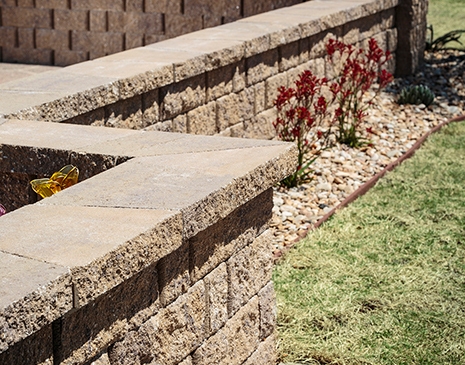 Add Aesthetic & Function with a Landscape or Retaining Wall
With Miami's coastal location and history of strong storms, securing vulnerable landscapes with a professionally installed Miami retaining wall is a smart investment. We'll connect you with a qualified installer to help strengthen it.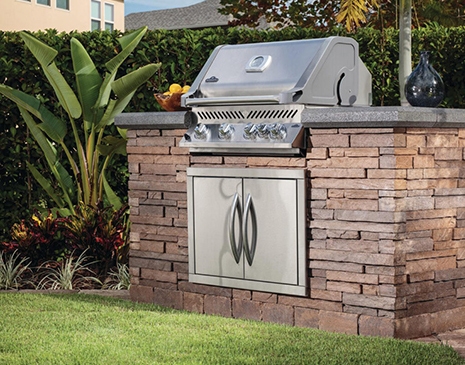 Level-Up Outdoor Cooking with a Built-In Grill Island
Inviting friends over to grill for the Dolphins game on a Sunday? Kick your outdoor entertaining experience up a notch with a Belgard built-in paver grill island. Choose from our easy-to-install grill island kits or a custom paver block design.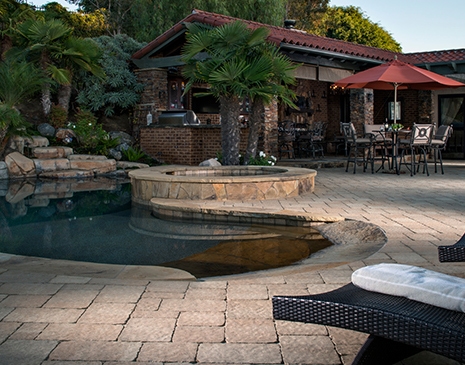 Bask In the Miami Sun on Your Paver Pool Deck
Miami is a city full of sunshine and pools. Ensure your pool stands out in the neighborhood with an elegantly designed paver pool deck.  From sleek porcelain pavers to thin travertine style overlay pavers, Belgard has a style to suit your taste.
Discover Popular Concrete Patio & Driveway Pavers in Miami, FL
Find an Authorized Miami Hardscaping Contractor Near You
Are you ready to upgrade your Miami-area back yard with a landscape retaining wall system? Belgard can connect you with a professional retaining wall installer in Miami, FL, and the surrounding area including Miami Beach, Coral Gables, Key Biscayne, Gladeview, Miami Shores, Coral Terrace, and more.
The Perfect Finishing Touches for Concrete Paver Hardscapes