Scroll to Explore
Explore Wall Systems & Block Retaining Walls in Houston, TX
Structural Retaining Walls to Secure Landscapes
Your Houston home's outdoor living space is worth protecting. Belgard's durable concrete wall blocks are perfect for building a structural retaining wall that will add beauty while helping your backyard last.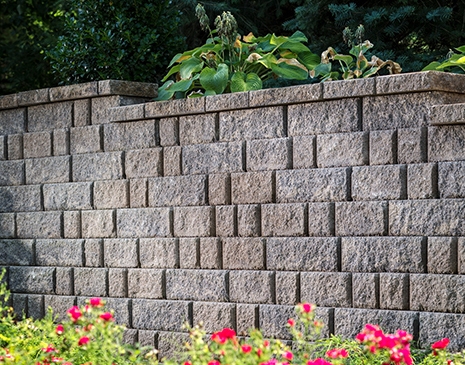 Add Beauty to Your Backyard with a Freestanding Wall
Belgard freestanding landscape and garden wall systems offer the chance for you to design your dream backyard. Personalize your outdoor living space with concrete wall blocks ranging from modern and sleek to rustic and beveled.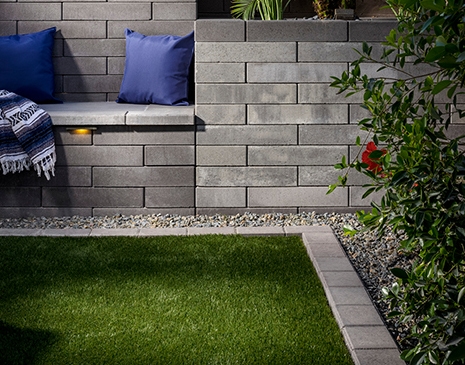 Enhance Outdoor Entertaining with Patio Seating Walls
Create an ideal backyard entertaining space to spend time with your loved ones with a Belgard landscape or retaining wall with built-in seating. You'll love inviting your friends and family over to enjoy your outdoor paver patio.
Browse Popular Houston Retaining Wall Blocks
Landscape & Retaining Wall Finishing Touches
Retaining Wall Design Inspiration for Houston-Area Homes
Get inspired by the function and beauty of Belgard concrete wall systems to create the ideal backyard for your home.
Find a Retaining Wall Installation Contractor in Houston, TX
Are you ready to upgrade your Houston-area back yard with a landscape retaining wall system? Belgard can connect you with a professional retaining wall contractor in Houston, TX, and the surrounding area including The Woodlands, Sugar Land, Baytown, Conroe, Galveston, and more.