Scroll to Explore
Find the Perfect Concrete Pavers for Houston Hardscapes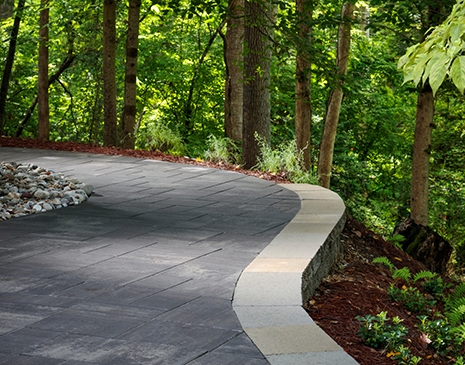 Create Inviting Curb Appeal with Paver Driveways
Increase curb appeal and create a grand entrance to your Houston home with our durable, designer-friendly driveway pavers. From eco-friendly permeable pavers or modern concrete pavers, Belgard has the perfect hardscaping products for your paver driveway.
Design The Perfect Backyard Oasis with Patio Pavers
Customize your outdoor living space with Belgard patio pavers. It doesn't matter if your taste is slate, cobble, slab, or travertine style — You'll find the right fit to create the backyard oasis you've always wanted with Belgard's wide range of Houston patio pavers.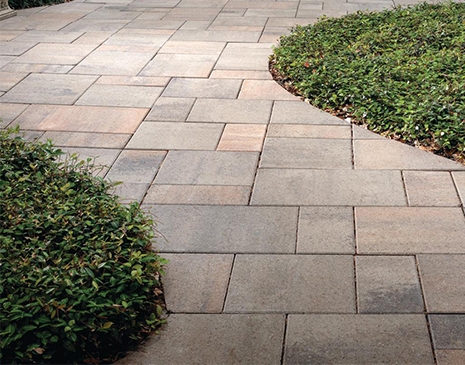 Traverse Through Outdoor Spaces with Paver Walkways
Design the ideal flow between the paver driveway and patio of your Houston home with a concrete paver walkway constructed with Belgard patio pavers. We can connect you with professional hardscaping contractors who can help design and install the perfect paver pathway.
Stabilize Uneven Landscapes with Retaining Walls
For landscapes that are prone to flooding and erosion, securing the soil with a sturdy Houston retaining wall is absolutely essential. Belgard manufacturers an array of concrete paver wall blocks in a variety of styles and textures for whatever aesthetic you prefer.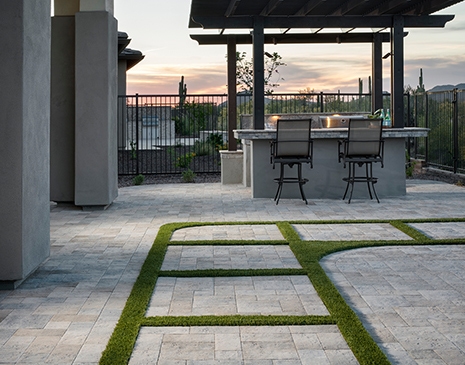 Kick Texas Barbecue Up a Notch In Your Outdoor Kitchen
Texas is famous for its barbecue and its true southern hospitality. Outdoor kitchens and built-in grill islands from Belgard enhance the outdoor cooking experience. From rustic and textured to smooth and modern, you'll find the outdoor kitchen to match your style.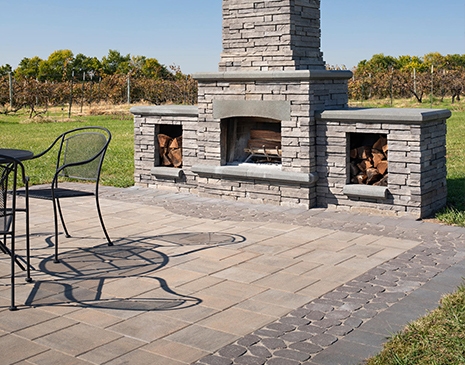 Extend the Outdoor Season with and Fireplace or Fire Pit
The Autumn and Winter seasons in Houston are great for the outdoors, getting relief from the heat and humidity of the Texas summer. Outdoor fireplaces and paver fire pits are the ideal gathering spot for friends and family during those "cold-weather" months.
Discover Our Most Popular Styles Patio & Driveway Pavers in Houston, TX
Find an Authorized Houston Hardscaping Contractor Near You
Are you ready to bring your vision for the perfect outdoor living space to life? Belgard can connect you with a professional hardscape installer in Houston, TX, and the surrounding areas of including The Woodlands, Sugar Land, Baytown, Conroe, Galveston, and more.
The Perfect Finishing Touches for Concrete Paver Hardscapes