Scroll to Explore
Stylish, Durable Concrete Blocks for Chicago Retaining Walls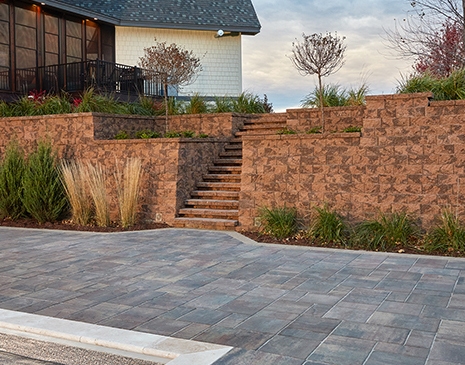 Secure At-Risk Landscapes with Retaining Walls
For uneven landscapes and yards susceptible to flooding or erosion, structural retaining wall systems are an ideal solution to keep your Chicagoland yard intact. Choose from Belgard's Chicago pavers and retaining wall blocks in a wide range of textures and colors.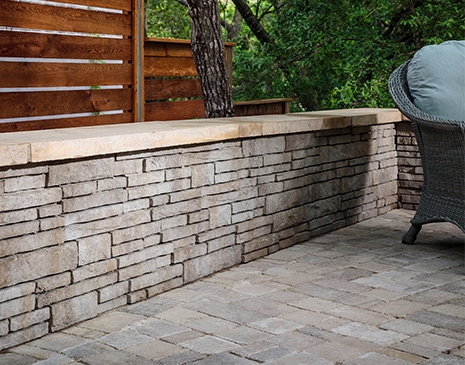 Add Beauty & Function With Landscape Walls
Renovating your Chicago backyard to your specification is one of the great pleasures of owning a home. Belgard's design-friendly freestanding and landscape garden wall systems provide the opportunity to explore what kind of aesthetic works for you.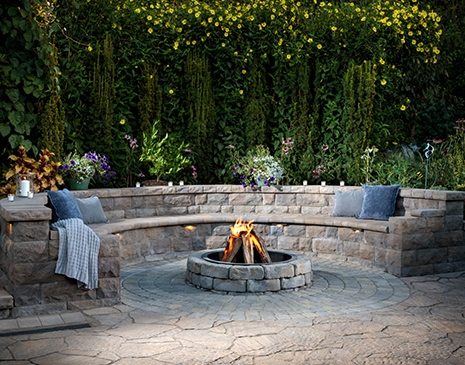 Entertain Around a Fire Pit with Patio Seat Walls
Nothing beats spending a chilly fall evening in Chicago around a fire with your loved ones. Now imagine entertaining around your fire pit on your beautiful outdoor patio with built-in seating walls. With Belgard wall systems, this dream can become reality.
Popular Styles of Landscape & Retaining Walls in Chicago IL
Landscape & Retaining Wall Finishing Touches
Chicago Retaining Wall Design Inspiration
Get inspired by the function and beauty of Belgard's wall systems to create the ideal backyard for your Chicagoland home.
Find a Retaining Wall Installation Contractor in Chicago, IL
Are you ready to upgrade your Chicago-area back yard with a landscape or retaining wall system? Belgard can connect you with a professional retaining wall installer in Chicago, IL, and the surrounding area including Buffalo Grove, Lake Forest, Wilmette, Highland Park, Evanston, Oak Brook, Winnetka, and more.