Scroll to Explore
Design-Friendly Concrete Pavers for Hardscaping in Chicago IL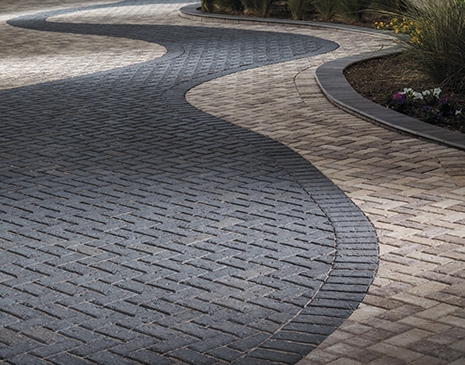 Boost Curb Appeal with Chicago Driveway Pavers
Forget the welcome mat. Introduce your home to the rest of Chicagoland with a bit of class with Belgard driveway pavers. Our eco-friendly permeable pavers or contemporary driveway pavers create a welcoming first impression.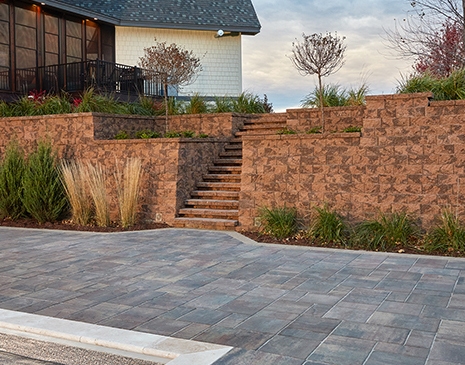 Strengthen Your Landscape with Block Retaining Walls
The Windy City's namesake is no joke. Protect your outdoor living space with Chicago retaining walls. Belgard's concrete paver blocks are ideal for creating a sturdy safeguard, ensuring your backyard investment lasts a lifetime.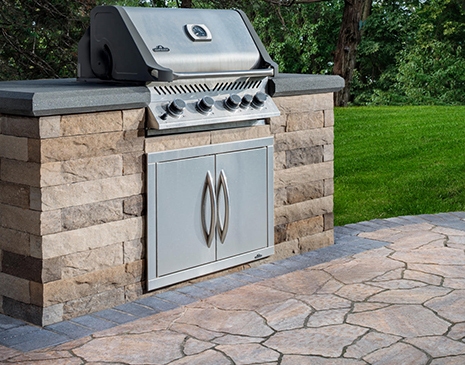 Level-Up Outdoor Cooking with Paver Grill Stations
Imagine gathering with friends and family to watch "Da Bears" on Sunday while cooking your world famous burgers or Chicago Dogs on your built-in paver grill station or your outdoor kitchen from Belgard.
Discover Our Most Popular Chicago Pavers for Hardscaping
Find an Authorized Chicago Hardscaping Contractor Near You
Are you ready to upgrade your Chicago-area back yard with a paver patio or driveway hardscape? Belgard can connect you with a professional hardscape installer in Chicago, IL, and the surrounding area including Buffalo Grove, Lake Forest, Wilmette, Highland Park, Evanston, Oak Brook, Winnetka, and more.
The Perfect Finishing Touches for Concrete Paver Hardscapes