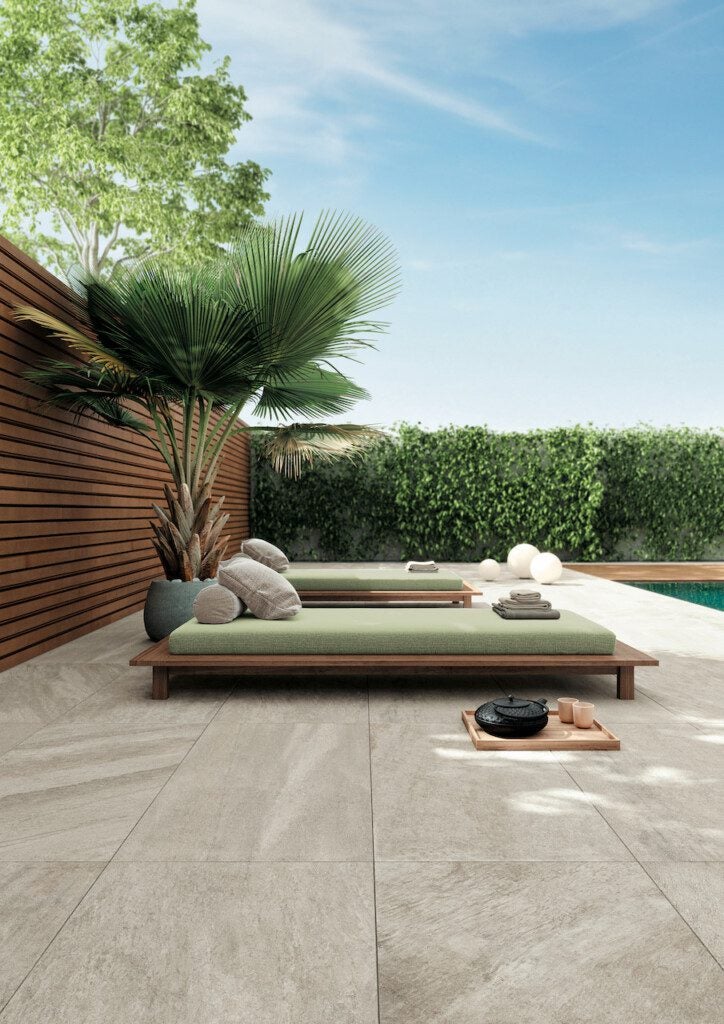 Trend forecasting is a vital tool used by businesses and corporations across all industries. It helps them make informed decisions about designing, developing, and updating products, services, and investments based on consumer research, data analysis, and expert insights. It involves studying and analyzing consumer behavior, economic shifts, cultural changes, and other factors from a global and regional view to predict future consumer behaviors.
Renee Labbe is a design strategist and trend forecaster with more than 21 years of experience in consumer and design forecasting. She has helped guide hundreds of brands, including Belgard, to navigate future market changes. As a forecaster, Renee prepares her clients for industry shifts by staying ahead of trends.   
How Product Trends Influence Outdoor Design
Outdoor living trends are more global than ever before, but there are still regional variations that also have an effect. The current economy has a much broader effect nationally, while some more narrow regional details, such as weather, create a different outcome. When thinking about outdoor living specifically, the location of a home directly impacts style direction due to climate. A backyard in Southern California will look completely different from a space in Virginia.  
Social media also has played a significant role in trends over the past decade. People are now more adventurous than ever when it comes to design. In the past, design was very localized and big trends in major cities took years to see in small towns. Now, social media is bringing trends directly to homeowners everywhere and informing them with new information quicker than ever.  
Before the influence of social media, information and trends were passed more directly from brand to distributor, and then to contractor and consumer. Today the homeowner is actively a part of the decision-making process. There is so much information in the market they can consume without direct help from their contractor. Homeowners are now bringing outdoor living ideas, products and styles to the contractor and designer.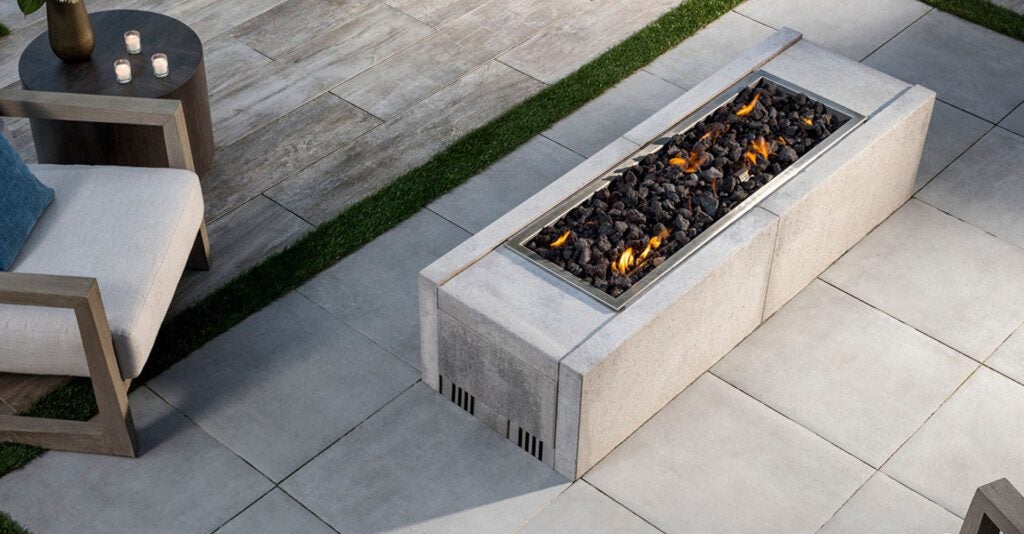 Biophilic Design and the Impact of AI on Outdoor Design Trends
Over the past few years, contractors have experienced incredibly busy seasons, forcing them to focus on the current job at hand. As a contractor, it's essential not to limit your vision. Homeowners are observing the project from a holistic view and prioritizing the connection of their indoor and outdoor spaces. Color and texture are often overlooked, but color is the strongest communication between the indoors and outdoors and the best way to connect the two.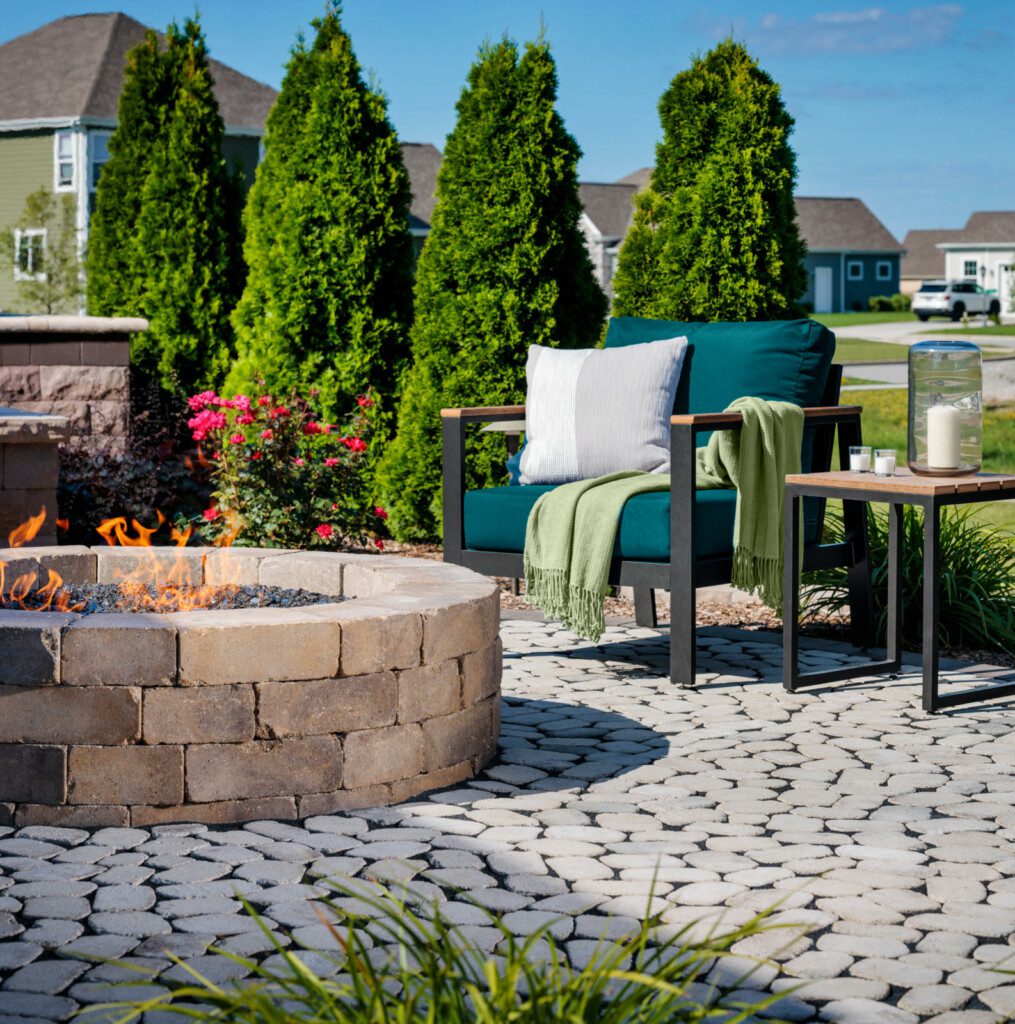 Homeowners are also experimenting with style by intertwining the natural elements of the outside with built-manufactured elements. This trend was first started simply by the exchange between the built and living environment and now involves fully immersive biophilic design. Although biophilic design is not a new trend, forecasters don't see it disappearing anytime soon, only growing in opportunity. Renee and her team see consumers taking an interest in combining the indoors and outdoors with increasing questions about the digital world.
The introduction and rapid advancement of artificial intelligence (AI) is already impacting outdoor design. Outdoor companies, like Belgard, are developing technology to keep up with this trend. Being ahead of the curve with technology like AR Rooms allows homeowners and outdoor professionals to simplify the design process by visualizing a room in the exact space prior to finalizing design plans.
In the coming years, experts should consider how to create a pure natural space informed by built design using AI. Leaning on AI design tools in the planning process will save contractors valuable time. It will also allow homeowners to see their vision come to life prior to the project breaking ground.
Listen to Our Outdoor Living Design Podcast for More
You can hear the entire conversation between Renee Labbe and Joe Raboine by listening to the latest episode of Inside Out with Belgard here.
Inside Out with Belgard is available wherever you listen to podcasts.