April is National Lawn and Garden Month, so it's the perfect time to bring out the garden gloves and dust off your tools. This year, why not try something both natural and sustainable?
Biophilic design is a trend that has been sprouting up everywhere. Based on the idea that humans have an inherent need to connect with nature, biophilic design works to weave elements of the natural world into modern environments. In fact, science has shown that spaces built with biophilic principles provide positive mental and physical health benefits to occupants.
By incorporating biophilic elements and sustainable products into your outdoor living spaces, you can create a space that not only looks good, but is good for you, too. Boost the restorative effects of your backyard with these biophilic-inspired ideas.
1. Construct a Living Wall: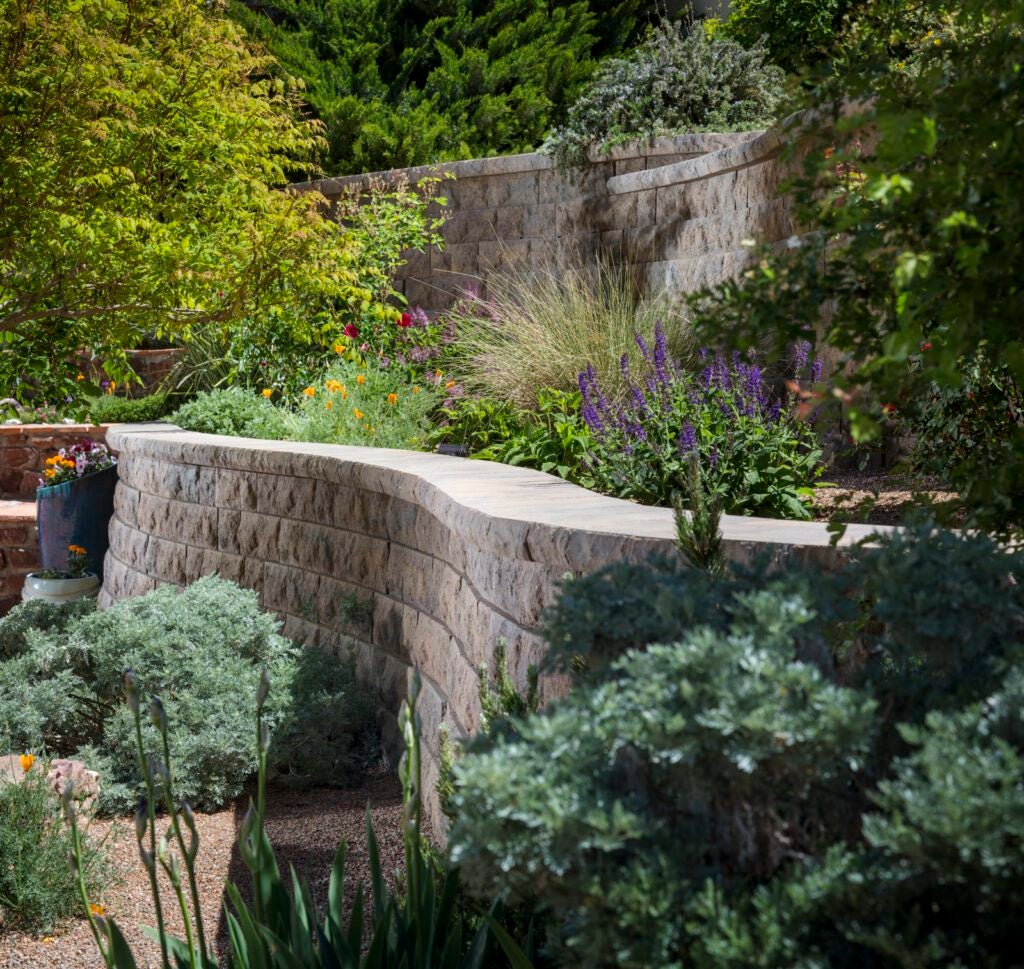 Plants are an important visual element in an outdoor space; they can also make excellent building materials. Climbing vines with supporting structures or vertical gardens planted along bare fences are creative ways to define your space, and add more greenery and privacy in your yard. They are especially useful in apartment gardens or homes with limited outdoor space.
2. Mix and Match Materials: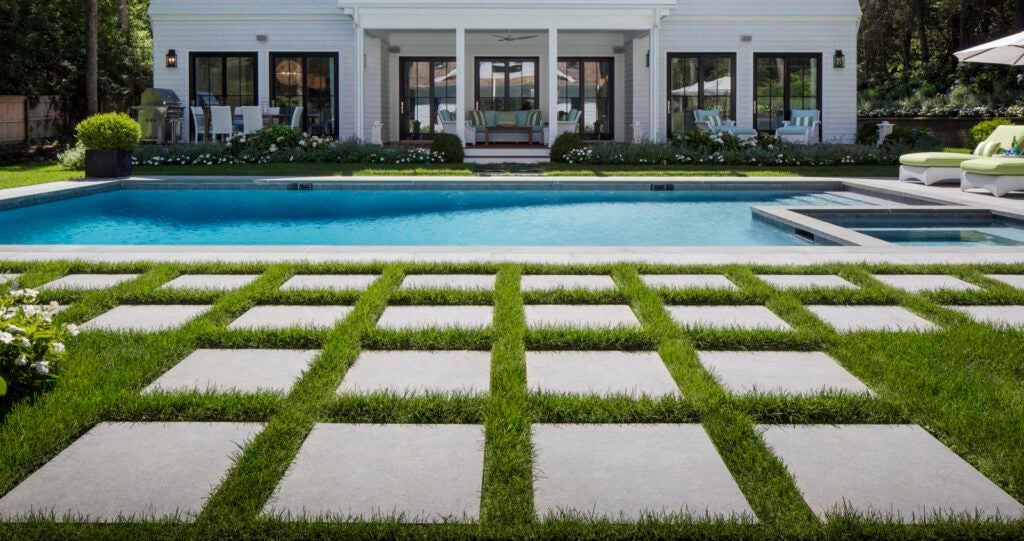 Meshing natural materials with made ones further blurs the lines between nature and the built environment, embodying biophilic design. "Entangling" pavers has become a popular style in hardscaping over recent years that blends the use of pavers into landscaping. There are multiple techniques to choose from, including fading, outcropping and stepping-stones. For a sustainable, eco-friendly lawn and garden solution, consider using permeable pavers, which allow water to seep back into the ground, filtering runoff of pollutants and controlling soil erosion.
3. Add Elemental Features: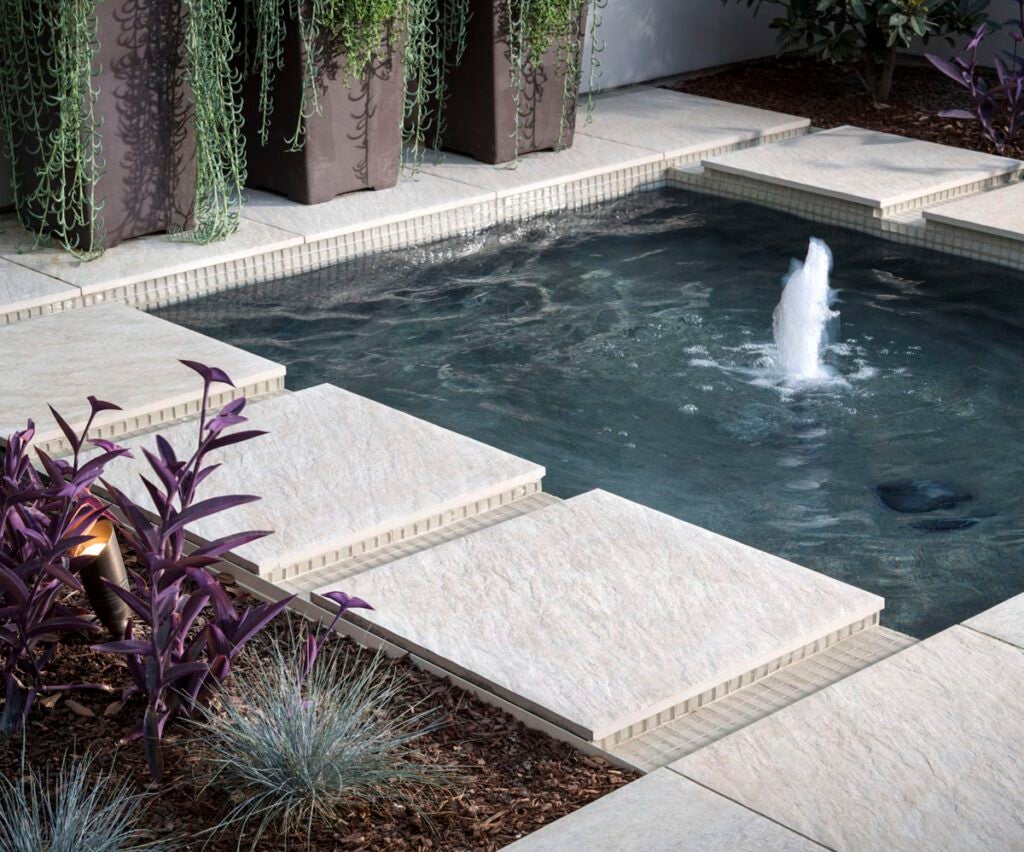 Nature isn't just plants and earth; it's also made of other elements such as fire and water. Incorporating water features, like a bubbling fountain or water bowl, or a cozy fire pit into your outdoor living design adds another layer of depth to the space while creating great focal points and gathering spaces for family and guests. As an added bonus, the sound of a water feature can help reduce noise pollution from neighbors or nearby traffic.
4. Change for the Seasons: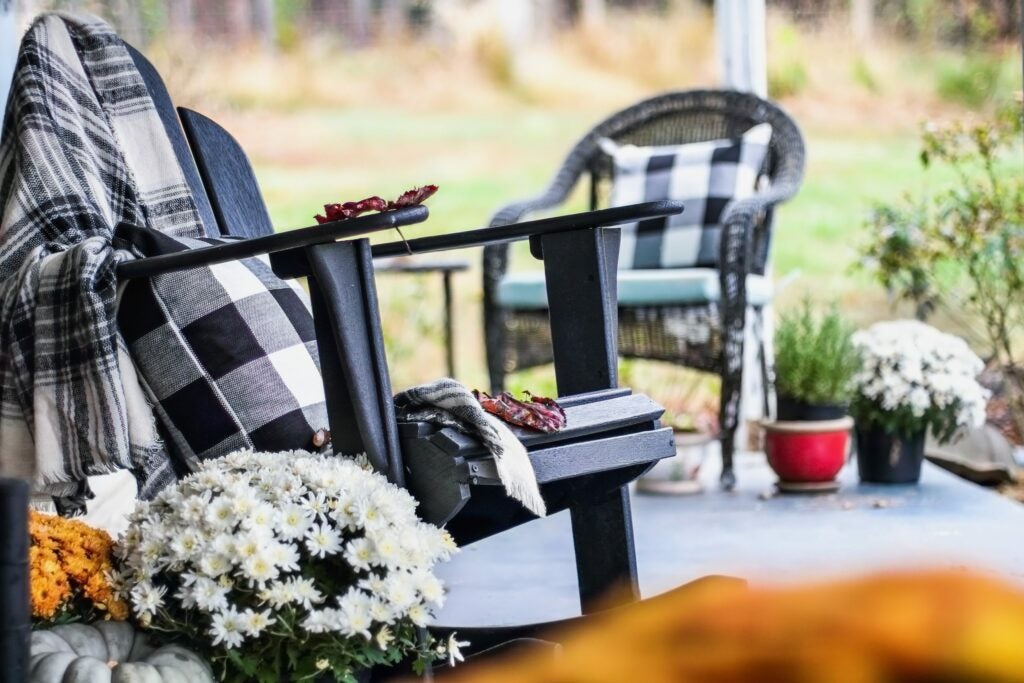 Spring and summer are loved for their warm weather and abundant flowers, but fall and winter bring a beauty of their own. Instead of enjoying your built-in planters for only half of the year, consider adding plants that thrive during cooler weather. Add shrubs known for autumn foliage and some cold-hardy blooms for a landscape that changes throughout the seasons.
Celebrate your lawn and garden throughout the month by incorporating some of these biophilic designs in your backyard. An added bonus: Earth Day is April 22, so you have multiple reasons to get out and enjoy nature.