Belgard has the opportunity to work with talented people throughout the outdoor living industry. Some of them also happen to be successful on social media and leverage their work to become social media influencers.
Joe Raboine, Vice President of Design at Oldcastle APG and the host of Inside Out with Belgard, leads many of the design projects created in partnership with social media influencers. Joe and his team work alongside the influencers to take their vision and make it a reality with Belgard products.
Joe worked with the duo behind Blank Slate Reno on two outdoor projects (that turned out beautifully, if we do say so ourselves). Run by Chayce and Hannah Wilson, Blank Slate Reno flips properties into amazing new homes. For their latest project, they worked with Belgard and several Oldcastle APG brands to create a dream backyard at their residential property just outside of Fort Worth, Texas.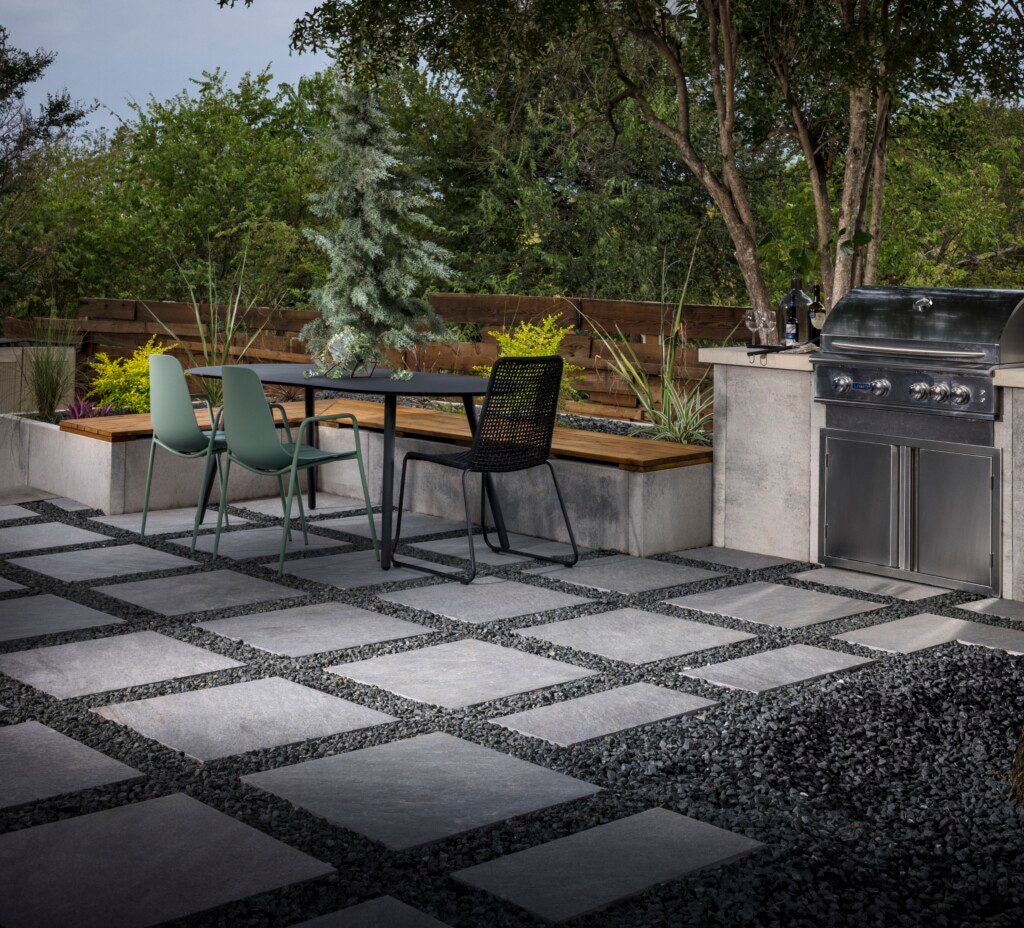 In the latest episode of Inside Out with Belgard, Joe sat down with Chayce to talk about their backyard renovation and the process of working with Belgard and Oldcastle APG.
Creating a Dream Backyard Oasis in Texas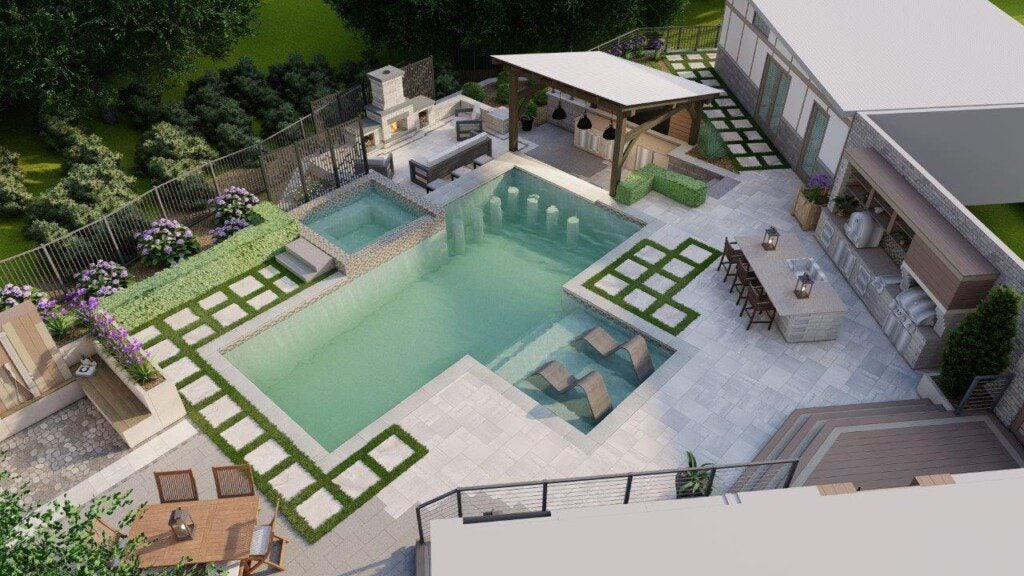 Chayce and Hannah's property in Texas featured a great backyard – but it needed some TLC to turn it into a true oasis. This collaboration with Belgard allowed Chayce and Hannah the opportunity to utilize some of Belgard's newest features, like Belgard Rooms and AR, to gain more perspective into the potential of their outdoor space.
Joe and the Belgard Design Studio turned Chayce and Hannah's vision into a reality. They created renders of a complete outdoor living area, featuring an outdoor living room, kitchen, fireplace, pool and spa – even an outdoor shower and putting green. With Belgard Rooms' new Augmented Reality feature, they were able to see and interact with visual representations of the designs in their own yard.
This project also allowed Chayce and Hannah to work with other Oldcastle APG brands. Decking brand MoistureShield was used for the deck build, as well as the wall cladding. The pool and spa feature products from PebbleTec, and fencing and railing from Barrette Outdoor Living round out the outdoor experience.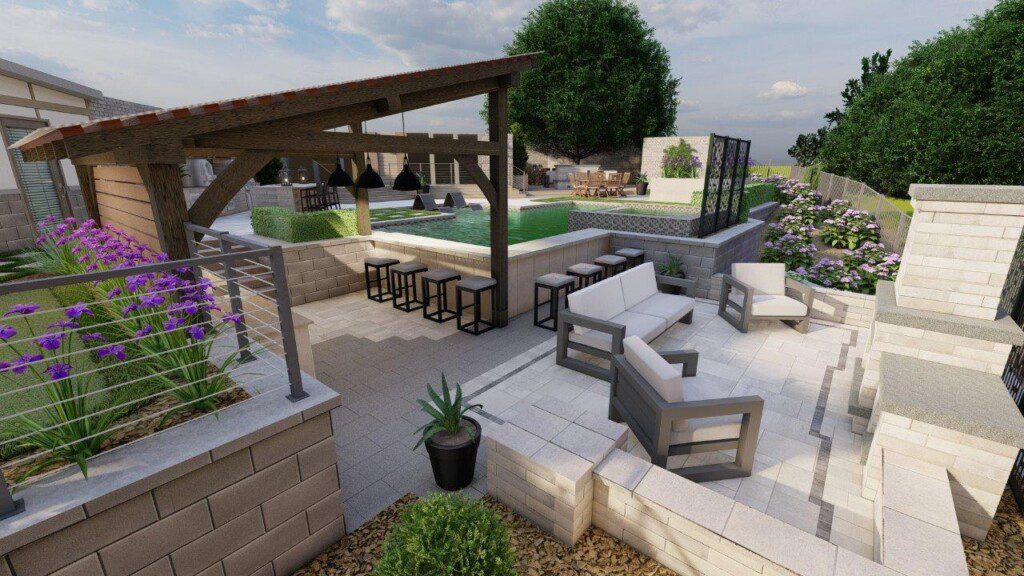 Working as an Influencer with Belgard
In the podcast episode, Chayce and Joe dive into what it's like to work with Belgard from the perspective of an influencer. Since this was the second collaboration between Blank Slate and Belgard, there was familiarity between the two – but there were still valuable lessons learned from this project.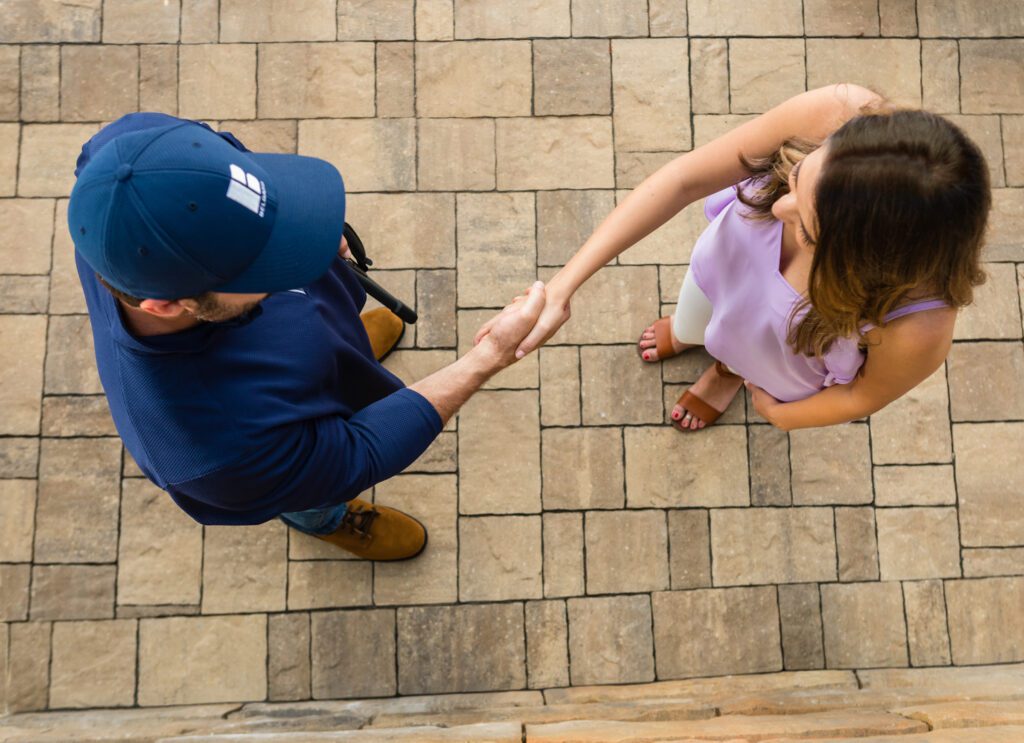 Chayce shared a couple of key takeaways he learned in the process that can also help influencers – and really any homeowner or contractor – working on outdoor projects.
Manage Your Expectations – There can be challenges and tensions when working on outdoor projects, especially when they are large-scale. Anticipate there may be some roadblocks and lean into brand representatives for support and solutions.
Plan Up Front – There is a point in a project where you can't go backward. Plan ahead for things like drainage and lighting to ensure your space functions efficiently. Working with teams like the Belgard Design Studio can help you plan accordingly, as they have insight and expertise you may not.
Listen to Our Outdoor Living Design Podcast for More
You can hear Chayce and Joe's full conversation in Episode 14 of Inside Out with Belgard. To see more details of Blank Slate Reno's recent backyard renovation, click here.
Inside Out with Belgard is available wherever you listen to podcasts.