As with every design category – from clothing to interiors – trends shape what will be most popular over the course of the year.
We've seen outdoor living become a staple of daily life in the past two years, and we see it remaining a top priority for homeowners in 2023. As they think through new projects or renovations, these are the top trends we predict will be a focal point this year.  
The Top 5 Outdoor Design Trends
1. Sustainability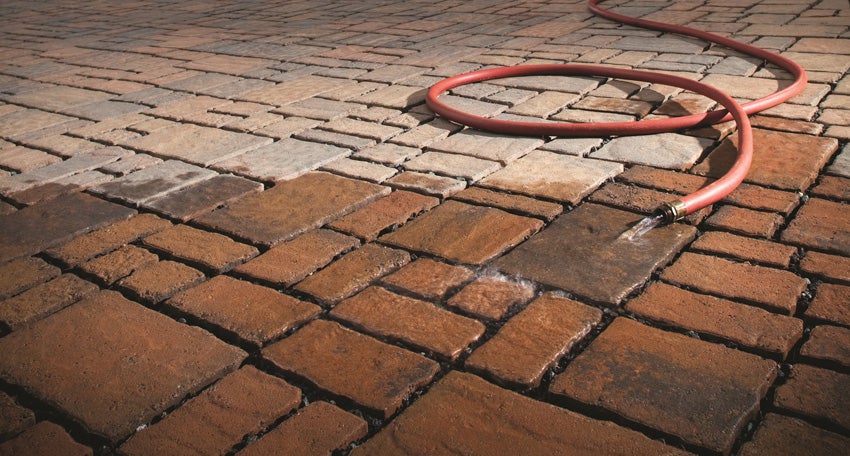 Sustainability is becoming more of a priority in many industries, outdoor living included. Homeowners value their outdoor living spaces in new ways and want to ensure they take care of both the natural and man-made elements that create these spaces they love so much. We've manufactured permeable pavers for several years, but we see more homeowners requesting these materials, as well as other recycled products, that have an environmental component and a longer lifespan. The balanced, healthy lifestyle homeowners seek is transferring into their product selections as well.
2. Exploring Color + Texture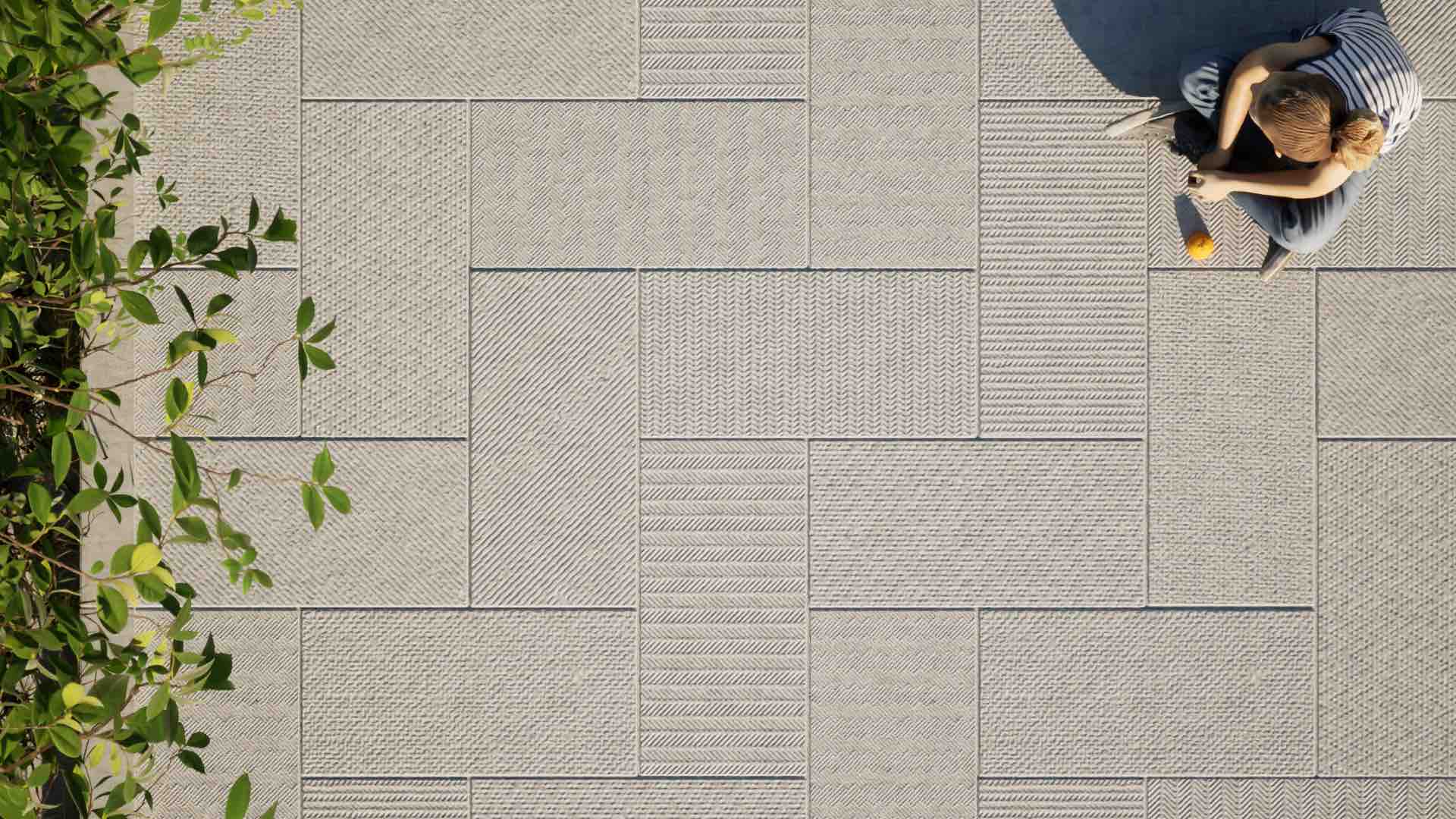 Designs are more elaborate and fun when you experiment with color and texture. Rather than choosing just one material for the surface of an outdoor space, homeowners are more open to mixing materials like pavers, wood, glass, metal and composite materials to elevate the look and feel of their outdoor areas. Color and texture are a natural extension of modular design, adding another level of depth and dimension. Varying or complementary color palettes can be integrated in paver design to create intricate patterns or used in pops of color throughout. Textured paver styles are becoming more popular and are an area of focus for us next year. Pavers that mimic the texture of natural stone or a textile-like finish are a beautiful addition to any outdoor design style.
3. Expanding Your Space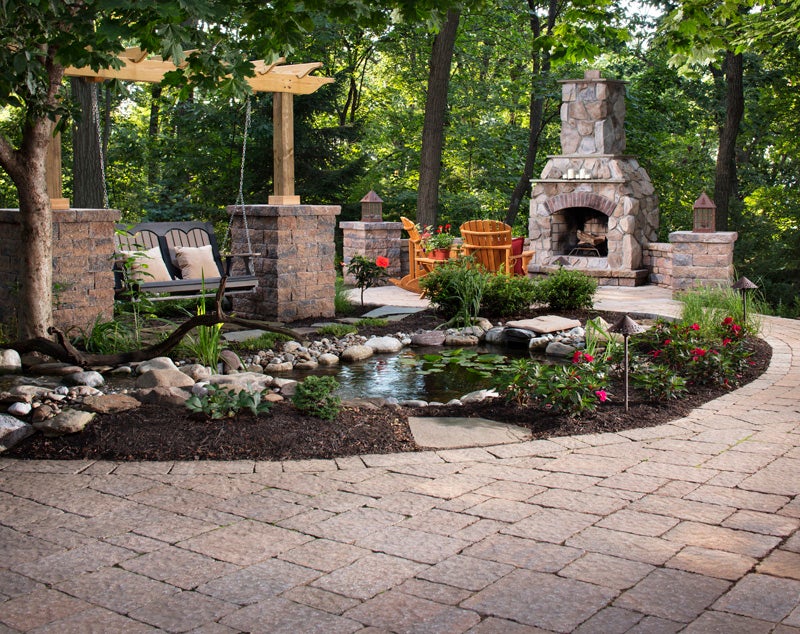 The backyard (or front yard, porch and everywhere in between) gives homeowners the opportunity to create an oasis filled with multiple Room styles and biophilic design. We are seeing a resurgence in gardening, but in more non-traditional formats. Think of vertical or raised gardens that not only house beautiful flowers but also herbs, vegetables and fruits for homeowners to source some of their own food supply. These areas can be enhanced with built-in seating or added in fire pit Rooms for more functionality. We are also seeing formal gardens gain popularity, with elaborate designs like Zen gardens and labyrinths complete with gazebos and other sitting areas (perfect for an afternoon tea party).
4. Bringing the Indoors Out
We've talked about the merging of the indoors and outdoors for years, but we see this gaining more traction as homeowners design for functionality and flexibility. We see more homeowners opting for shade structures like pergolas and decorative screen panels for enhanced privacy, as well as added decoration and protection from the heat when they spend more time outdoors. Fully operational kitchens continue to rise in popularity, as well as traditional and non-traditional fire pit designs to maximize the outdoor living experience. Outdoor activity areas and games also are becoming requested additions, such as outdoor pool tables, mini-golf or life-size chess pieces, making the backyard the ideal retreat.
5. Prioritizing Technology in Design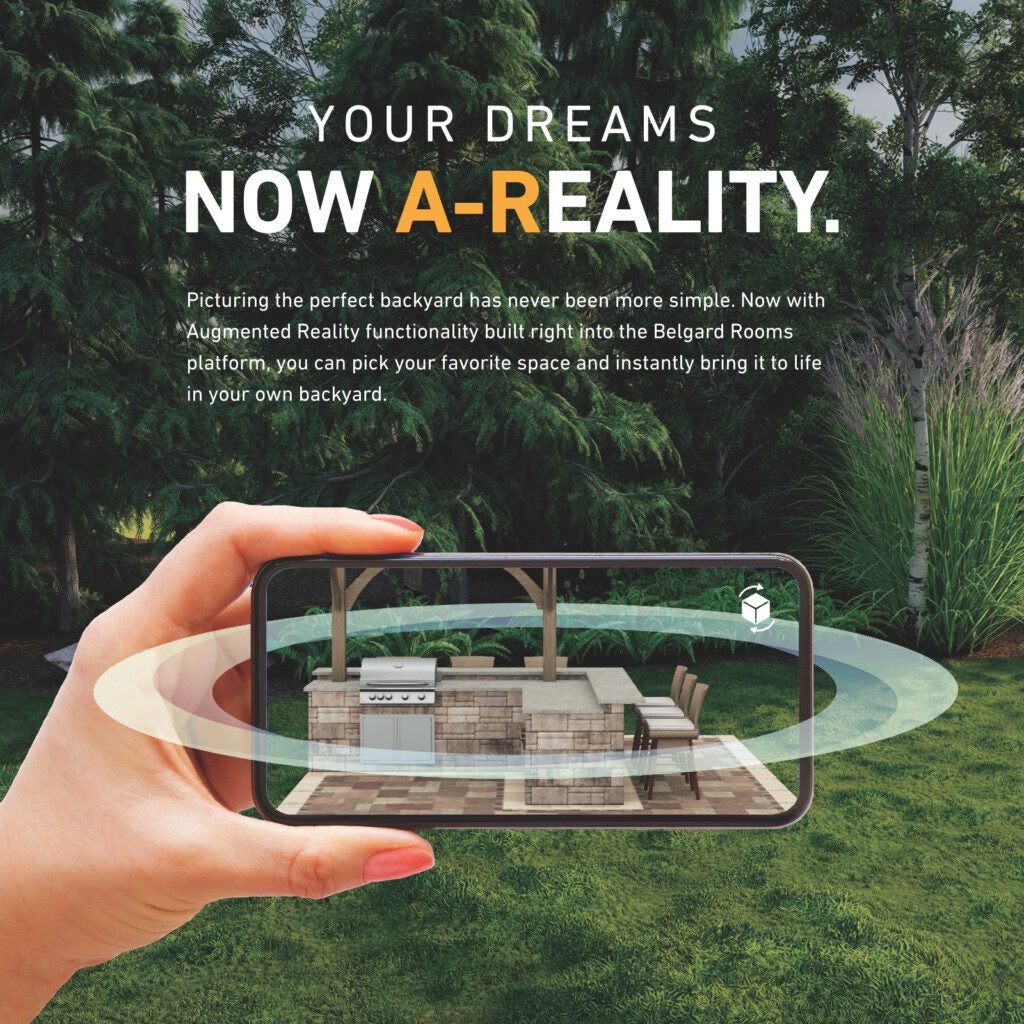 Technology is making outdoor living design easier for homeowners and contractors alike. Augmented reality (AR) for outdoor design is speeding up the process, allowing homeowners to see realistic representations of their potential outdoor living space. Quality AR is faster and better than ever, allowing clients to view even the smallest of details and virtually walk through their design – which in turn helps them make more informed decisions. The industry continues to leverage and improve on technology like AR to better serve all parties and the desire to create functional outdoor spaces for everyday life.