Spring is coming, meaning outdoor living season is about to hit full swing. As more homeowners look to build, expand or upgrade their outdoor living spaces, there are design elements that can make their area feel more natural and authentic.
Biophilic design is gaining popularity and is the perfect way to blend hardscapes and landscapes for a truly cohesive style. Understanding biophilic design and how to incorporate it into your customer's projects is a great selling point and can help you leverage yourself against the competition.
We talked to two of our Belgard Advisory Council Members — Charlie Kraemer, owner and operator of Landscape Charlie in Minnetonka, Minnesota; and Daniel Griffin, owner/operator of Island Creek Landscape in Stanfield, North Carolina — about what you should know about biophilic design so it can become a key element of your design and business strategy.
Talk the Biophilic Talk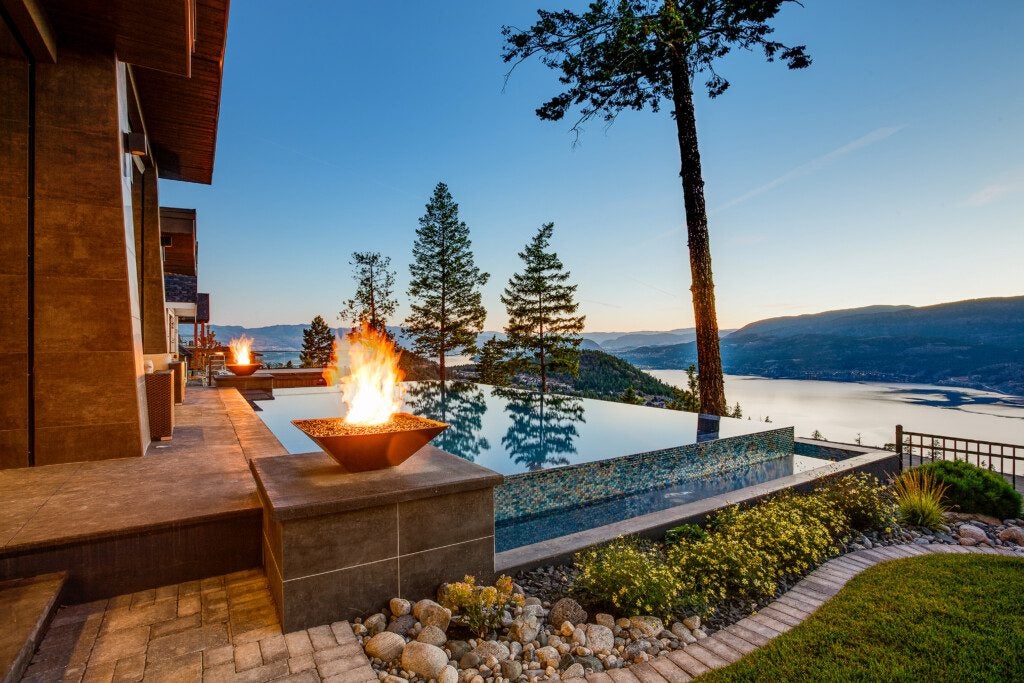 Knowing how to talk to customers about biophilic design is key to helping them understand and creating a space that is reflective of their style and taste. "Many times, the customer knows what they want, but they aren't as tuned into the additional elements that can make the space looks less hard or sterile," says Daniel, owner and operator of Island Creek Landscape.
Talking to them about this outdoor design style, the elements involved and showing them images of other projects or examples helps them envision what their own backyard could look like. "Informing your customers about adding a water feature to create calming sounds or how plant material can be used to soften an edge gives them better understanding of the concept and can help you sell the design," adds Daniel.
Charlie echoes these feelings, noting that biophilic design elements are the difference from good to great design. "Why not create spaces that offer more than aesthetic value? Immersing the surrounding environment makes the homeowner's connection deeper and more meaningful."
Get the Right Design Tools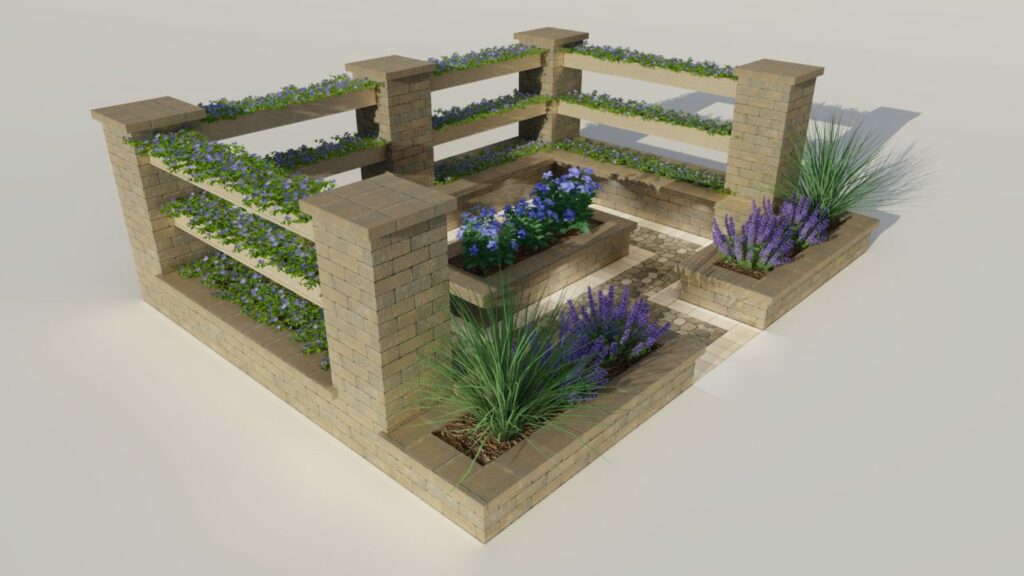 Design software is a major benefit when creating outdoor living spaces, especially when it comes to showcasing how biophilic design works within the plan. "Helping the customer visualize what the space is going to look like when it's finished is a major plus for both selling the project and having the homeowner comfortable with your services," notes Daniel.
While there are programs available you could use on your own, Belgard offers the Belgard Design Studio to help you create realistic, 3D renderings of projects. All Belgard Authorized Contractors can utilize the Belgard Design Studio free of charge, allowing them to create lifelike renderings and increase customer buy-in. This eliminates the need to purchase costly programs yourself, and eliminates the downtime needed for training and creating project designs. To get a head start on some design ideas, you can also check out the Garden Room gallery of designs available in the Belgard Rooms platform.
Sell Outdoor Features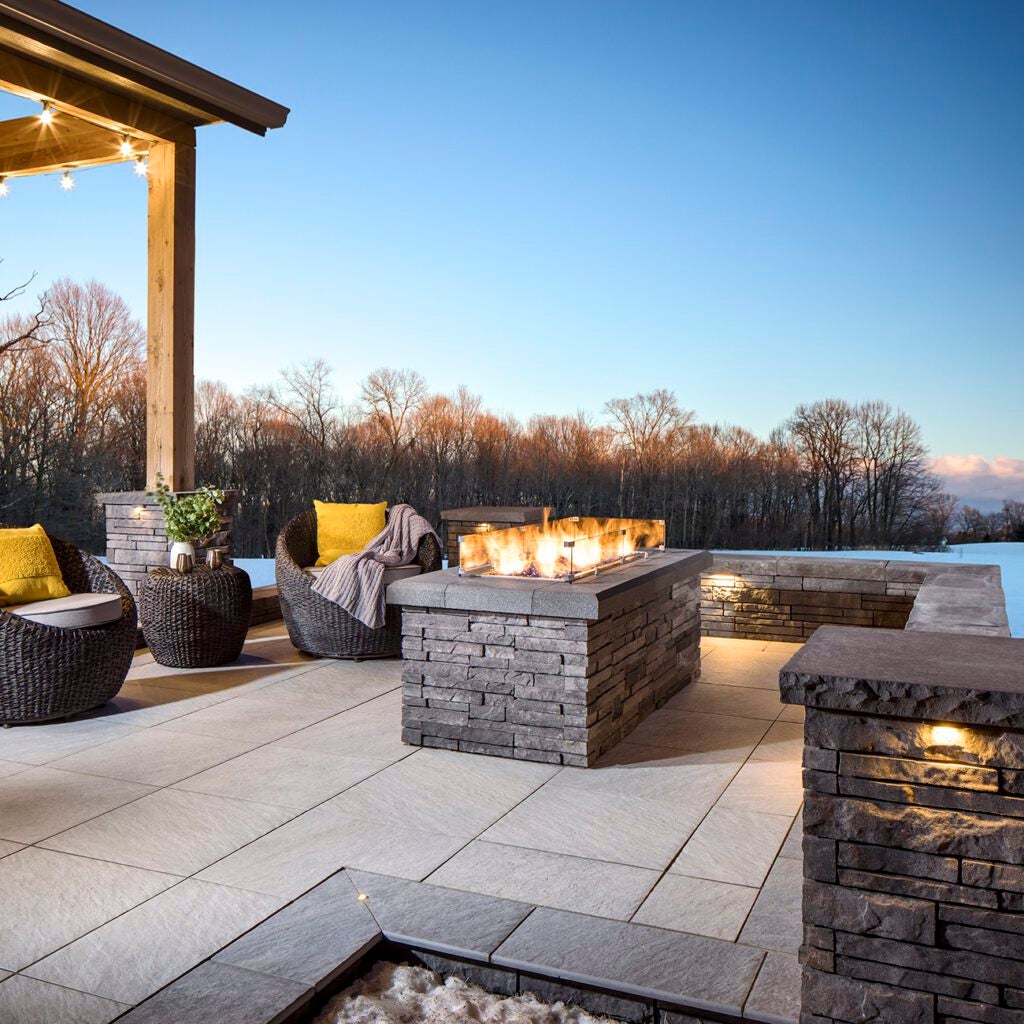 "Smarter, more beneficial design will always get attention," says Charlie. And if you can communicate the benefits of certain features to clients, then you can sell them on creating a functional, tranquil space.
According to Daniel, plant material, water features and fire features, and boulders are all integral to biophilic design concepts, and it's all about selling the customer on these features. "Like any other add on, biophilic design offers additional revenues beyond hardscapes and helps your company provide a more complete service."
Bring the Inside Out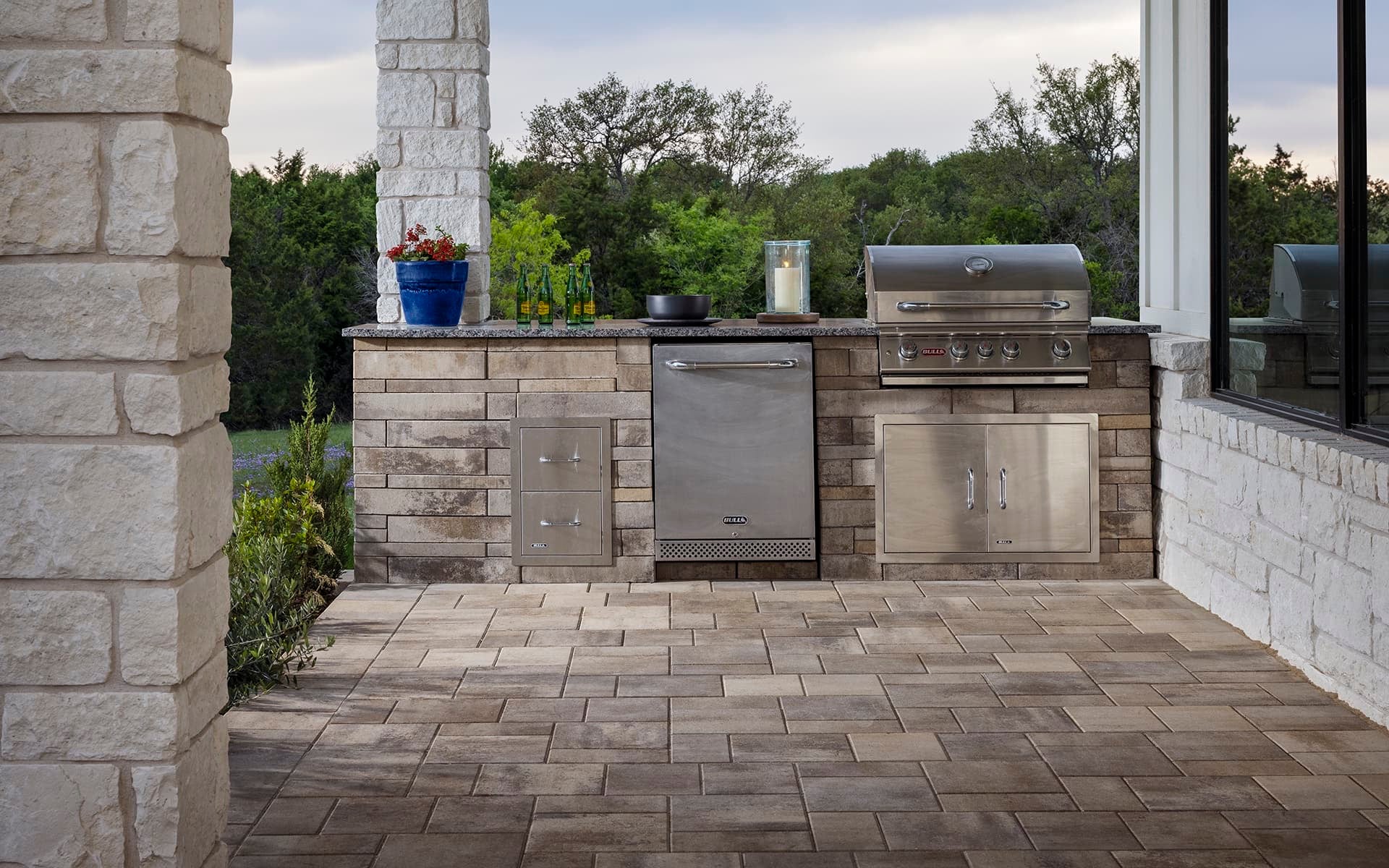 The nature of hardscape design and outdoor living is bridging the elements of indoors and outdoors. With biophilic design, you take that a step further to create organic spaces that are both beautiful and functional. As demand continues rising, think more about how to sell the concept to your customers.
If you feel like you need additional resources, always check the Belgard website for on-demand educational training, product resource materials and upcoming Belgard University sessions in your area.