Ah, summertime. Family time. Pool time. And best of all…steak time. Before you light the grill in your outdoor kitchen this evening, take a look at these tips and recipes from the steak experts at Omaha Steaks®.
GRILLED FILET MIGNON WITH ROASTED LEEKS AND FENNEL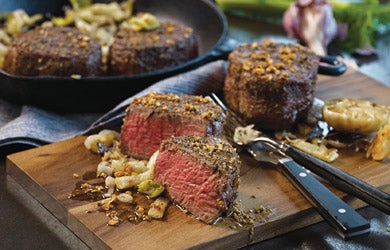 Impeccable steak flavor collides with the sweet, nutritious taste of roasted leeks and fennel in this wholesome savory recipe. With only 15 minutes of prep time, you can spend less time cooking and more time enjoying.
RIBEYE CAP ROAST + SMOKY BACON, CHIVE AND SHALLOT BUTTER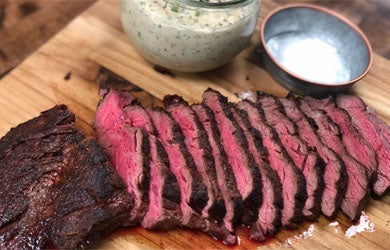 The Private Reserve® ribeye cap roast, an Omaha Steaks exclusive, is carved from the most prized part of the ribeye and makes the perfect centerpiece for family gatherings. Get tips for cooking this amazing cut of meat via slow roast, quick roast, gas grill and charcoal grill.
CARNITAS-STYLE GRILLED BEEF TACOS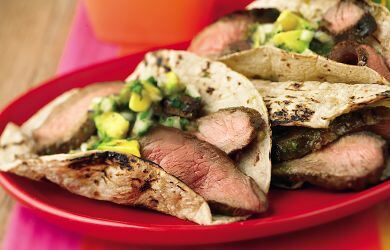 Healthy, hearty tacos are always a hit at any gathering. Omaha Steaks Flat Iron Steaks, marinated in sauce bursting with zesty flavor, are topped with fresh cilantro and lime wedges for to-die-for freshness. Tomatillo and avocado salsa combine to make the perfect garnish for this crowd-pleasing dish.
---
COMING SOON: July is National Grilling Month, and Belgard and Omaha Steaks will be joining forces to give away a fabulous grill master prize package that will include a Weston Stone® Grill Island Kit and Omaha Steaks for a year! Stay tuned for our contest kickoff.
. . .
Recipes and photos courtesy of Omaha Steaks.