The antiqued tumbled-stone appearance of Weston Stone® instantly transforms a simple patio or back yard into a welcoming outdoor living space that compliments any architectural style. With a look that coordinates well with both classic and contemporary design themes, Weston Stone is a versatile wall product that can be used to construct retaining walls, outdoor kitchens, built-in seating and a variety of outdoor living structures and accents.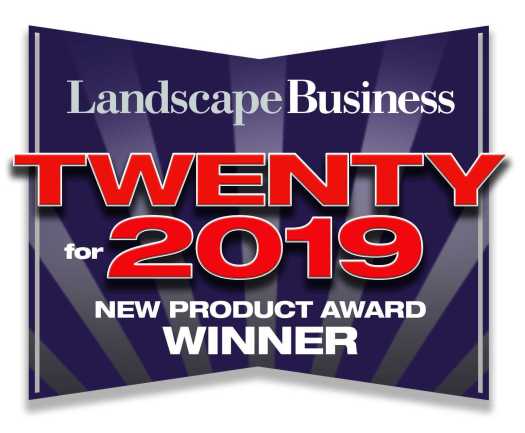 Now, it's easier than ever to create beautifully coordinated outdoor living designs with Belgard's new Weston Stone® line of outdoor living kits (availability varies by market). The revolutionary design of the Weston Kit line earned it an award from Landscape Business magazine as one of the top 20 new landscape products of 2019.
Each kit features an average build time of four hours or less and includes all the needed materials to construct each element, including the required number and sizes of Weston Stone wall blocks, Structure Bond™ masonry adhesive and an applicator gun. Because of the reduced number of masonry cuts required and the step-by-step contractor instructions, these convenient kits add beauty and function to outdoor living spaces for less time and with less waste, which translates to lower overall costs.
Weston Stone® Grill Island Kit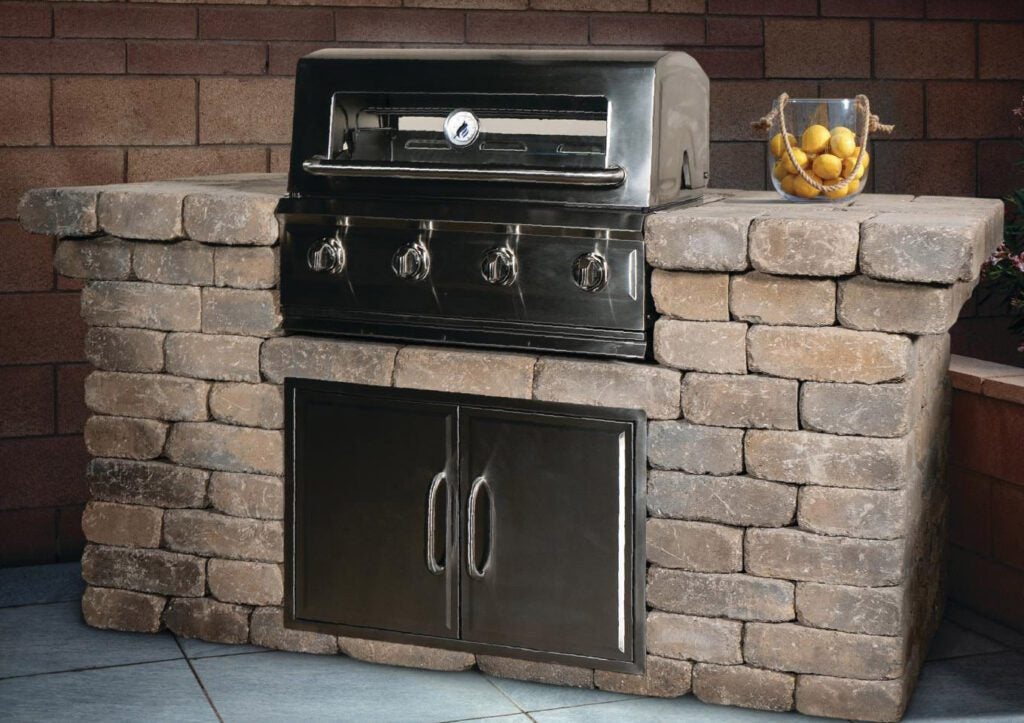 Whether part of an outdoor kitchen or as a stand-alone feature, the Weston Stone Grill Island Kit offers both style and performance with a Napoleon® Prestige 500 grill and matching stainless doors. The efficient design of the Grill Island Kit requires a total of only eight masonry cuts, ensuring quick and efficient installation.
Weston Stone® Linear Fireplace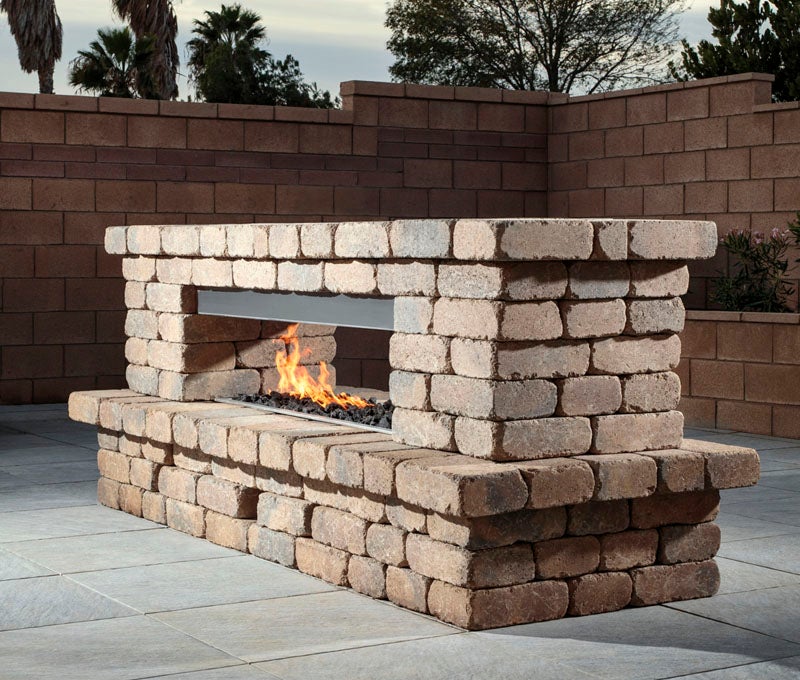 Transform a patio into a charming outdoor living room with the stylish Weston Stone Linear Fireplace Kit. Featuring open-air European styling, the Linear Fireplace Kit includes a burner kit. With only three cuts required during installation, the marshmallows will be roasting in no time!
Weston Stone® Linear Fire Pit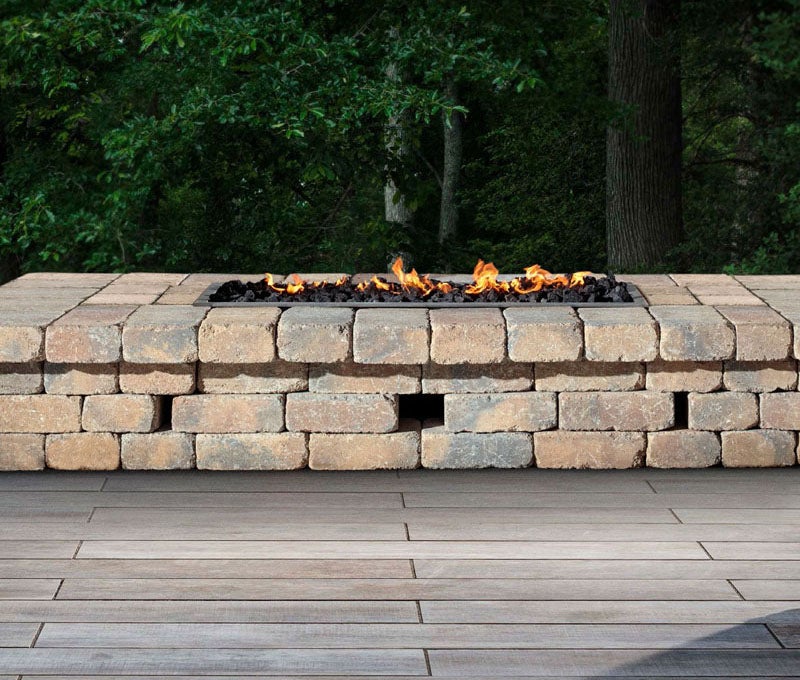 The ideal centerpiece for a sitting area, the rectangular Weston Stone Linear Fire Pit Kit offers ample surface area for resting drinks or propping up feet to relax. The Linear Fire Pit kit includes a burner kit and requires only 14 cuts during installation.
Classic Weston Stone® Fire Pit Kits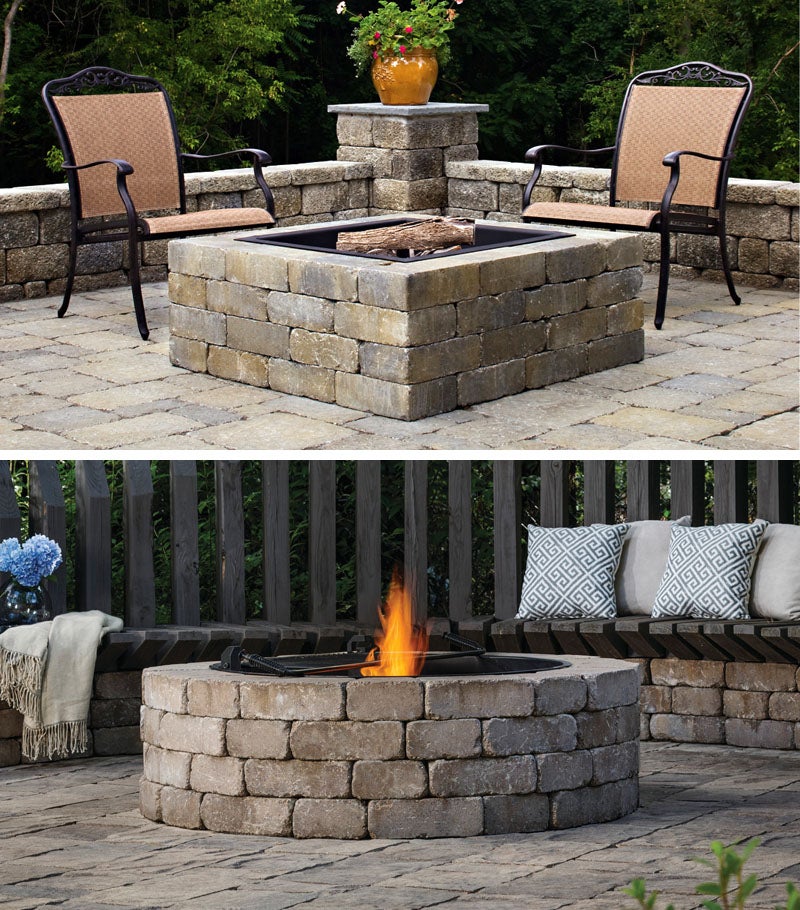 An affordable way to add beauty and functionality to any back yard outdoor living design, the classic wood-burning Weston Stone Fire Pit Kit is available in either a square or circular shape, depending upon the market. Kits include a metal insert that adds durability and provides a finished look. Upgrade options include a variety of coping and wall caps to add an elegant touch.
Sample Color Options

Weston Stone outdoor living kits are available in a variety of color options to coordinate beautifully with other Belgard pavers and retaining walls. Due to the use of local aggregates in the manufacturing process, however, exact color options vary by market. For more information, click here to find a Belgard Authorized Contractor or Dealer near you.
Product Availability
Weston Stone Classic Fire Pit Kits are available nationwide, but shape varies by region, with some areas offering the round fire pit kit and others offering the square kit. The Weston Stone Grill Island, Linear Fireplace and Linear Fire Pit kits are currently available in Florida, Nevada and California with availability planned for additional markets in the future.