Congratulations to former Indiana preschool teacher Beverly Fulkerson, winner of the HGTV Dream Home 2019 in picturesque Whitefish, Montana. The beautifully furnished designer home was part of a prize package valued at $2.3 million.
The stunning HGTV® Dream Home 2019 has been getting lots of interest from design bloggers around the country. As the exclusive hardscape sponsor, Belgard is excited to be part of all the buzz. Even though it's too late to win this stylish mountainside retreat, that doesn't mean you can't still get inspiration from the design ideas to create your own beautiful spaces. Take a look at what some of the most influential design bloggers are saying:
Southern State of Mind
Heather is an Atlanta blogger who has been featured in regional and national magazines and specializes in Southern style and living. Read this southern girl's take on the exterior and interior design of the HGTV Dream Home 2019.
Run to Radiance
Obsessed with DIY projects, blogger Tania lives in Dallas with her real estate agent husband, Scott. The couple regularly relocates from fixer-upper to fixer-upper with Tania blogging about each renovation project along the way. Together, they took a trek to the HGTV Dream Home 2019 to get ideas for renovating their current home.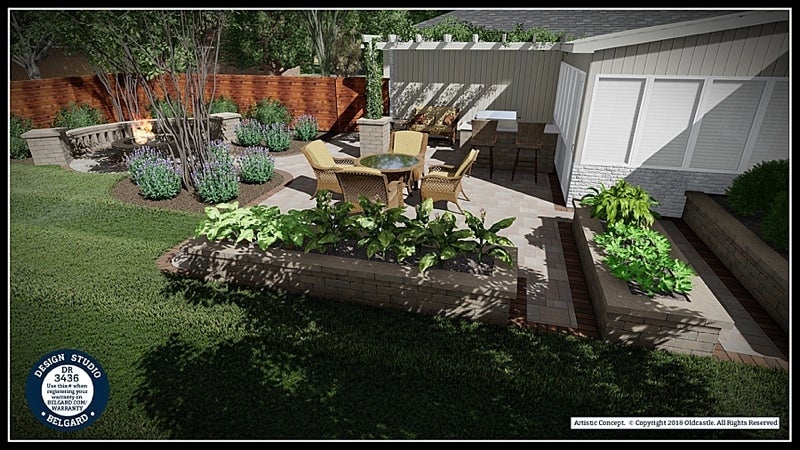 During their visit to Montana, Tania and Scott viewed the Belgard Design Studio's virtual reality design renderings of the backyard of this year's HGTV Dream Home and were blown away by the realism. They then worked with the Design Studio to develop outdoor makeover ideas for their current fixer-upper. Read about it in the blog below.
Wit & Delight
An award-winning marketing consultant for the design industry, Kate Arends is a St. Paul-based blogger renowned for working with brands like Target and Fossil. See what this design expert had to say about the experience of visiting the HGTV Dream Home 2019.
Coco Kelley
Based in Seattle, Coco Kelley is a platform dedicated to a "well-styled life" from design and entertaining to food and travel. So, traveling to scenic Whitefish, Montana, was right up founder Cassandra LaValle's alley. Get her take on the home's indoor/outdoor living concept.
Gardening Know How
Of course, no blog about outdoor design bloggers would be complete without a foray into the world of gardening. Despite the snowy landscape during the December launch of the HGTV Dream Home 2019 Giveaway, gardening guru Shelley Pierce found a lot to blog about, thanks to the home's ample natural light and indoor/outdoor living concept. Not only did she cover the topics of bringing the outdoors in, but also offered sage advice on tackling Montana's challenging gardening season — from plant choices to protecting your garden from hungry elk.
. . .
HGTV, HGTV Dream Home, HGTV Dream Home Giveaway and their associated logos are trademarks of Scripps Networks, LLC. Used with permission; all rights reserved.