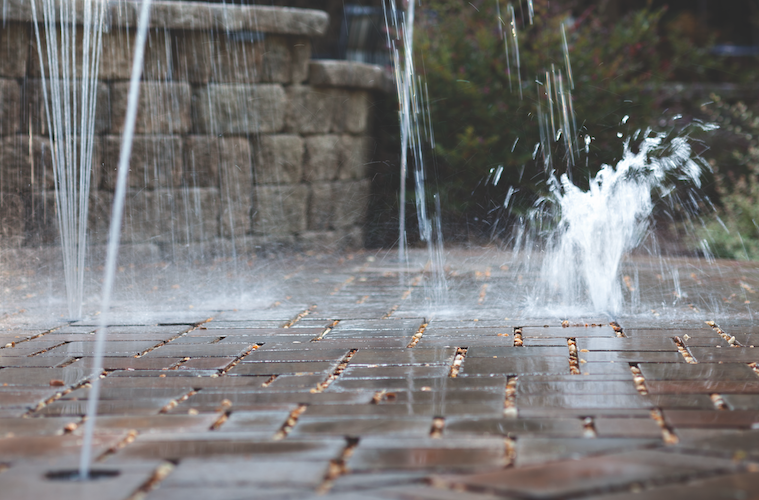 The intent of outdoor and landscape design has always been to create beautiful, functional spaces for clients and homeowners. However, the industry is seeing a shift in the mindset of consumers, as more individuals learn about sustainable spaces and seek a more balanced lifestyle with nature. As the environment is spurring conversations about sustainable practices, homeowners are looking for ways to make a positive impact on both their immediate surroundings and the world as a whole.
In addition, individuals are focused on creating spaces that allow them to spend more time outdoors, which has a positive impact on their lives and overall wellness. According to the Environmental Protection Agency, Americans spend 90 percent of their time indoors, which equates to less than one hour per day outside, directly impacting stress, anxiety and mental health. By creating a functional and sustainable outdoor space, we can improve our own lives, the lives of our family, friends and our local communities.
These eco-friendly and beneficial spaces can be created by considering three key elements: materials, design and plants.
Materials
Materials and products used in a project play a significant role in the overall sustainability of an outdoor space. Though they might not immediately come to mind, concrete pavers offer a number of benefits and should be considered as landscape architects and designers plan projects. The first benefit to consider is lifespan; most hardscaped outdoor spaces boasting concrete pavers can last 60 to 80 years, if installed properly. Compared to other materials, such as a wooden deck that may last 20 years, hardscapes offer longevity and reduce waste. In addition, concrete pavers are often locally sourced, which reduces transportation costs and environmental impact.
Concrete pavers are also being designed for the specific purpose of offering a sustainable design to contractors and clients. Permeable pavers hit the market decades ago, but have been used mostly in commercial applications up until recently. Now, residential builders, architects and contractors are beginning to realize the benefits for their for residential applications as well, including patios, driveways and walkways.
Permeable interlocking concrete pavers (PICP) are a system of concrete pavers with layers of varying-sized stone – or aggregate – underneath that filter and direct stormwater to underground aquifers. These pavers mimic the way natural land absorbs water; any rain that falls on the patio or walkway seeps back into the ground, reducing the burden on storm drains. Water filtration is also a benefit that many are not aware of – as rainwater hits a normal surface such as concrete or asphalt, it picks up pollution elements such as oil or gas, which in turn enters the ground water. With permeable pavers, bacteria grow within the aggregate below, which helps break down those materials and harmful toxins, filtering them out before the water goes back into the ground.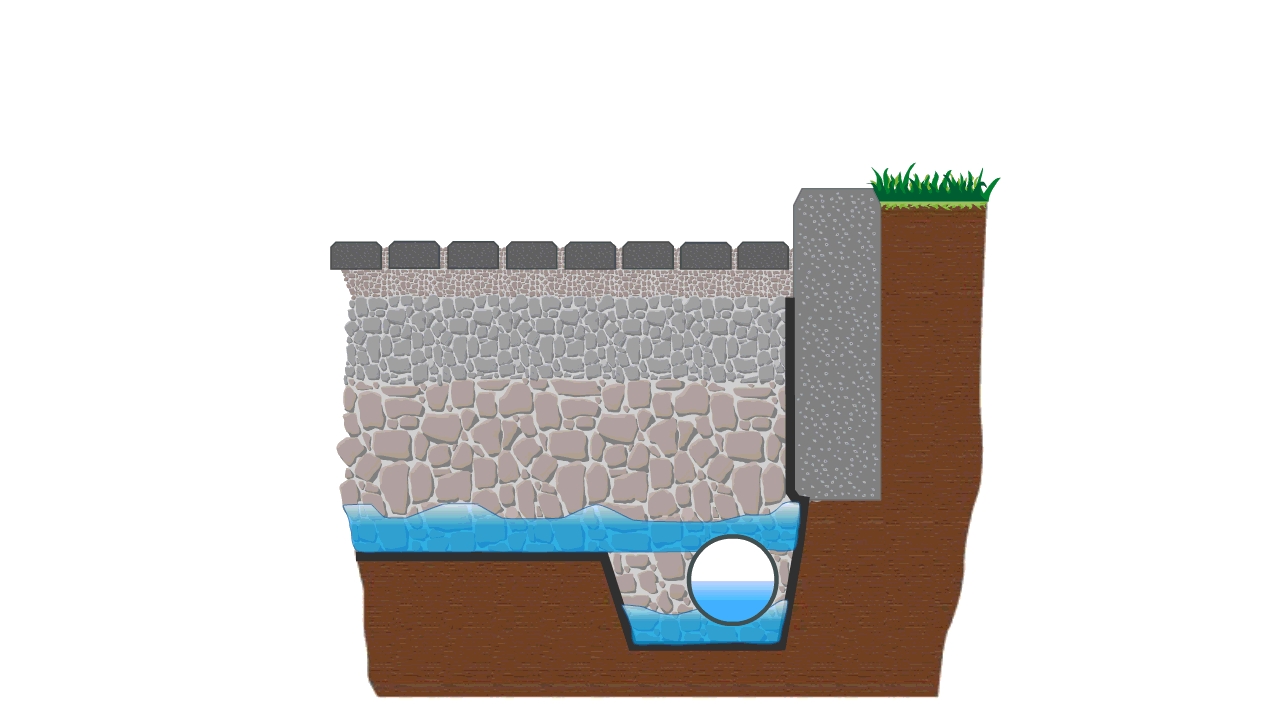 Lighting is also considered as part of a larger outdoor project, which has also made strides toward eco-friendly options. LED lighting offers a huge reduction in electricity usage. Contractors can light a typical outdoor living space for less than 100 watts of power, whereas less than 10 years ago, the same space would have required 500 watts or more.
Design
The design of a permeable paver system also lends itself to creating a more sustainable space. With enhanced techniques, a permeable paver system can be designed and installed to harvest and recycle rainwater. The collected water can then be used to water plants, wash cars or for other landscaping maintenance.
On a larger scale, biophilic design is another trend that is growing in both the commercial and residential space, as an innovative way of designing spaces where we live, work and learn. Though the concept applies more immediately to interior design – as employers seek to reconnect people with nature, which has proven health benefits – it naturally expands to a landscaped space. By including a living wall, pergola or covered patio that incorporates more greenery, the designed space creates a natural, blended transition into the outdoors. Overall, landscape design should incorporate a mix of natural and modern materials throughout a landscaped space.
Though a larger outdoor space may offer more options for creating a sustainable environment, eco-friendly design is not limited to an expansive space. For those who have smaller real estate or are perhaps restricted by homeowner's associations, raised beds and vertical gardens are a great option. In addition, community gardens that might incorporate any of these elements are increasingly popular.
Plants
When considering a sustainable design, native plants are always a safe selection for helping the environment. As they are accustomed to the local environmental conditions, they require less water, and are easy to maintain. In addition, the local wildlife benefits from having their native plants available to support the local ecosystem. Each state's landscape and nursery associations and university system has information readily available on ideal plants for each area of the state.
As homeowners become more educated on the benefits of creating an eco-friendly outdoor space, there are many training and educational resources available to contractors. The Interlocking Concrete Pavement Institute (ICPI) offers courses on permeable pavers and design. In addition, certain manufacturers of permeable pavers will staff engineers and experts in-house that are available for consultation while a project is being designed. Though it might be overwhelming at first to explore a new product and installation process, the educational tools needed are available, which will allow contractors to design outdoor spaces that benefit both the homeowner and the local environment.
This article was originally published on LandscapeBusiness.com. Reprinted with permission.