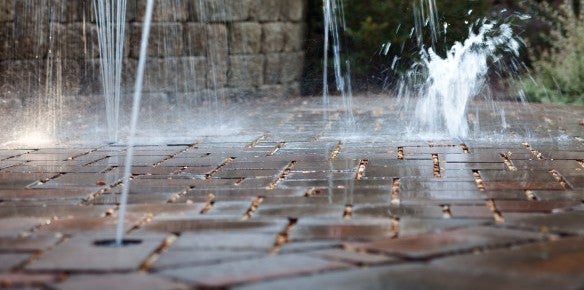 With last year's annual survey conducted by the American Society of Landscape Architects (ASLA), green practices began to dominate the list of top outdoor design trends like never before, with 8 of the top 10 trends all related to eco-friendly or sustainable practices. With the recently released 2016 survey results, make that number now 9 out of 10, with rainwater harvesting making a giant leap up to the top spot. Take a look at last year's trends compared to this year's.
| | | |
| --- | --- | --- |
| | 2015 Top 10 | 2016 Top 10 |
| 1 | Native plants | Rainwater/graywater harvesting |
| 2 | Drought-tolerant plants | Native plants |
| 3 | Edible gardens | Drought-tolerant plants |
| 4 | Fire pits/fireplaces | Low-maintenance landscaping |
| 5 | Low-maintenance landscapes | Permeable paving |
| 6 | Permeable paving | Fire pits/fireplaces |
| 7 | Water-efficient irrigation | Edible gardens |
| 8 | Rain gardens | Rain gardens |
| 9 | Lighting | Water-efficient irrigation |
| 10 | Rainwater/graywater harvesting | Reduced lawn area |
These trends reflect consumers' growing commitment to landscapes that reduce water use and stormwater runoff, says Nancy Somerville, Hon. ASLA, executive vice president and CEO of ASLA.

"Water issues are hot topics for many communities, and many people are turning to landscape architects for creative green infrastructure solutions," said Somerville. "Sustainable residential landscape architecture, if part of a broader integrated site design, can dramatically reduce water usage and stormwater runoff over the long term while creating a healthy residential environment." With a combined

rainwater harvesting permeable pavement system

, Belgard offers a way to combine three of these top outdoor design trends with a single design element. With this type of pavement system, rainwater drains through the joints between pavers and percolates down through a bed of gravel into a collection cistern, where a pump can recycle the water for irrigation or water features. Pollutants are removed from the water as it drains through the gravel, which adds additional protection for the environment.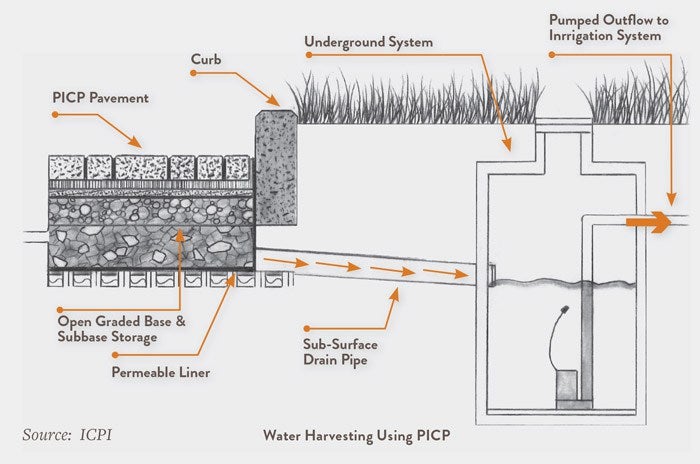 Many municipalities and states offer grants and tax incentives for installing either permeable pavers or a rainwater harvesting system, which is likely a factor in the growing popularity of using permeable pavers for this purpose. With the variety of attractive Belgard permeable pavers available, homeowners can build stunning outdoor living areas, driveways and walkways that are as ecologically responsible as they are beautiful.