Belgard offers season's greetings to all outdoor living designers and installers with some of our favorite gadgets and tools of 2016 that can help propel your business forward in 2017.
Virtual Reality Headsets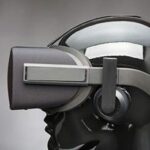 It's not just science fiction anymore! Technology is changing rapidly, and the time is coming when these nifty goggles will be a useful tool in helping clients visualize their new Belgard space. For the forward-thinking designer or contractor, this is one of those tools that quite soon will change the game. Click here for PC Magazine's top picks for 2016.
• • •
Aerial Video Drones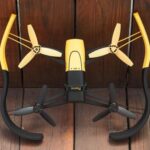 Drone technology continues to get better and easier to use each year. Some Belgard contractors already use drones to capture images of new installations to promote on a YouTube channel or Facebook page, and it's time for you to join the club! It's one of the best ways to showcase your talents to a potential client. Click here for PC Magazine's favorites for 2016.
• • •
iQ Dustless Saws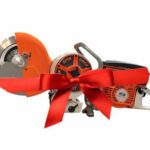 With OSHA's new Silica Rule, minimizing job site silica dust is more important than ever, both for the health of your crew and to maintain compliance. We highly recommend the iQ Power Tools brand for a variety of saws with integrated dust collection. To see the difference a dustless saw can make, click to view this video.
• • •
Battery-Operated Paver Placers™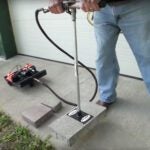 The Pave Mor® slogan is: Save time, save money and your back. That pretty much sums it up. Their original models work off of a standard air compressor, which is a still great. But their new battery-operated versions give you the freedom to function far away from an outlet. To see how these tools can improve installation efficiency, click here.