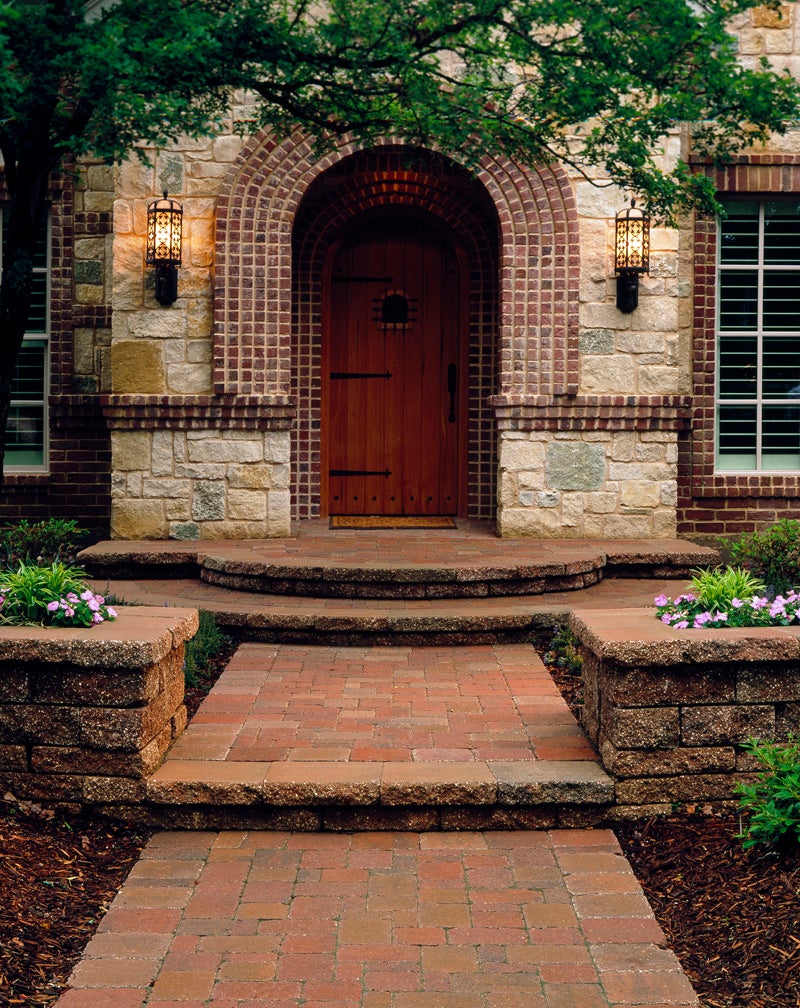 As the old saying goes, you never get a second chance to make a first impression. From the moment guests pull up to your driveway, they begin to get a sense of your personality. The colors, textures, and materials you choose for your landscaping, driveway, and front walk can express as much about you as the architecture of your home.
When it comes to making a grand entrance to your home, there are a number of factors to consider.
Longevity
Pavers are definitely the way to go if you want a look that's going to last. Concrete and asphalt will crack over time due to pressure and settling. With a paver drive or walkway, the physics are different, and cracking is rare. However, if a single paver does crack, you can replace it without issue. Once a concrete or asphalt driveway cracks, you're stuck with unsightly blemishes that continue to worsen, even if you patch them, unless you break up and re-pour an entire section — a costly process that is both labor and time-intensive, and still looks out of place.
You should also consider longevity when designing the landscaping for your entrance. Even if you're the type of person who likes to see new colors and textures in your yard with each season, you will want some perennials, trees, and bushes that will remain constant to give your yard a mature look. Before planting these, make sure to know the typical growth patterns for these plants for your climate and sunlight patterns. Otherwise, you'll end up having to spend a lot of time digging up and moving plants that grew in an unexpected way.
Creativity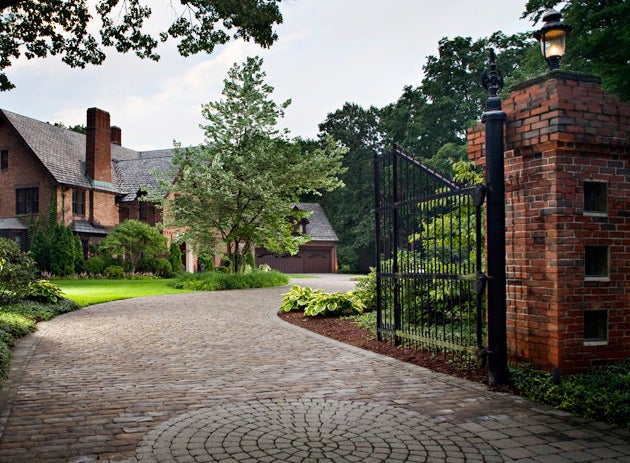 This is the fun part. Whether you prefer a classic look, contemporary lines, or old-world country charm, don't be afraid to get creative. A popular trend today is the multidimensional garden. Layer your garden with rows of plants that will grow to different heights, with taller bushes to the back and smaller colorful plants towards the front. You can also add dimension with retaining wall block that can be used to create plant boxes, vertical gardens, pillars, and tiered walkways.
Consider the pattern integration of your design, as well. Just as you can integrate patterns into your garden with plant colors and textures, you can also create patterns with your hardscapes. Pattern integration can be simple, such as trimming a walkway with a different color paver, or by alternating paved sections. Or, the pattern can be a complex design of swirls or shapes inside the paved area.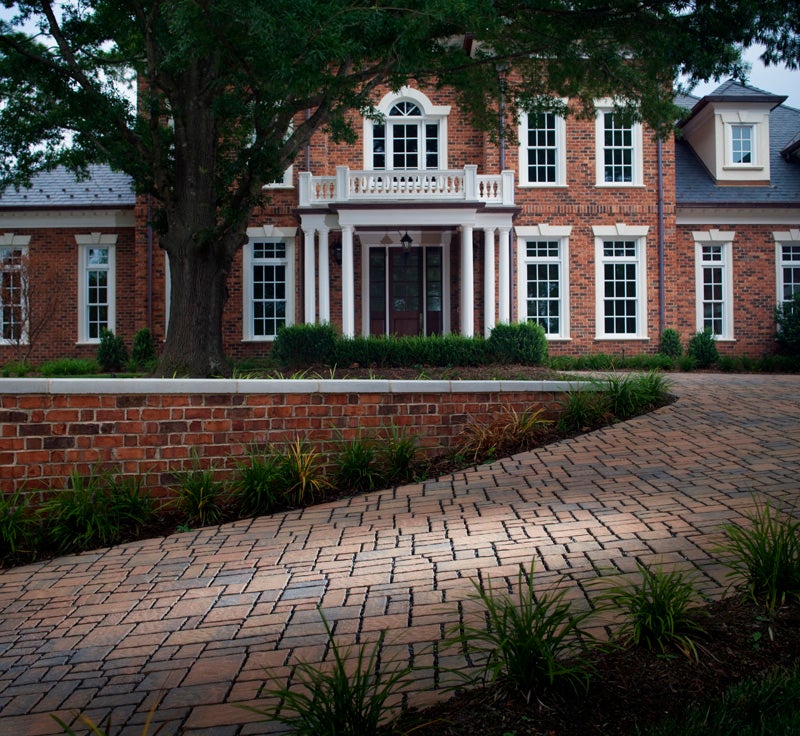 Sustainability
If environmental consciousness is a priority, grand entrances can include a variety of environmental options, including the use of permeable pavers. Permeable pavers come in a array of colors and styles that help reduce pollution and stormwater runoff. A permeable paver system can even be designed to capture stormwater to reuse for garden irrigation.