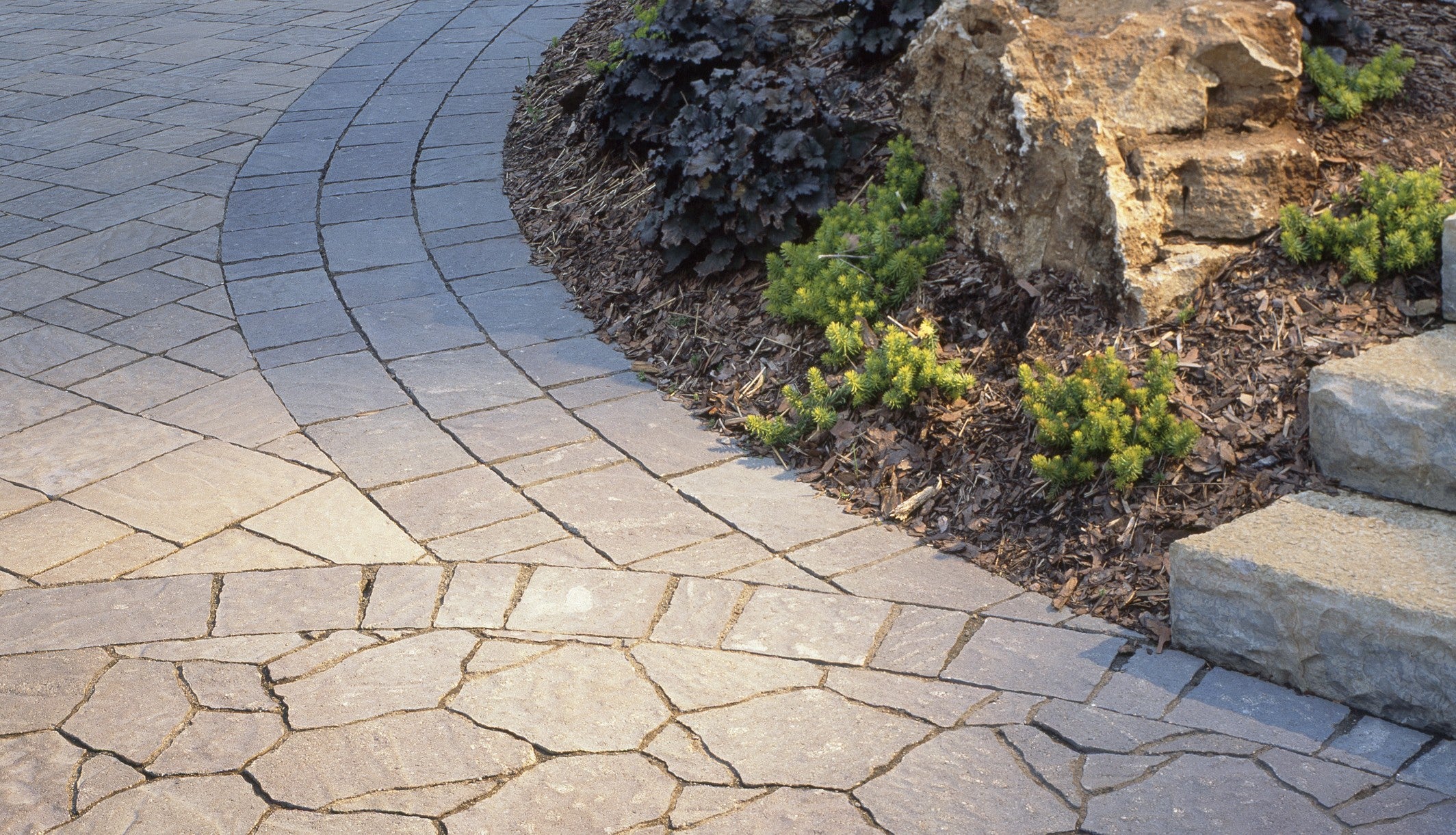 When some homeowners look to change their outdoor living area, they may be unsure about which options best fit their preferences or house style. Questions such as, "What should I put in my backyard? What colors would look best? How do I keep the scale of items in proportion?" Finding the answers before making changes to your walkway, patio, driveway or pool deck will save you money, even increase the value of your property while creating an inviting outdoor atmosphere. Leave it to Belgard® to provide pavers to fit every hardscape project, design style and budget. Belgard pavers are divided into three Collections based on texture: natural, classic and antique. For the past two weeks, this blog has featured the Antique and Classic collections. While these collections offer many different colors and designs, don't forget to consider the Natural collection for your outdoor area. This collection mimics the look of natural stone yet without the fragility and complicated installation. You will have a  natural, eye-catching the look for your outdoor living space in less time and effort!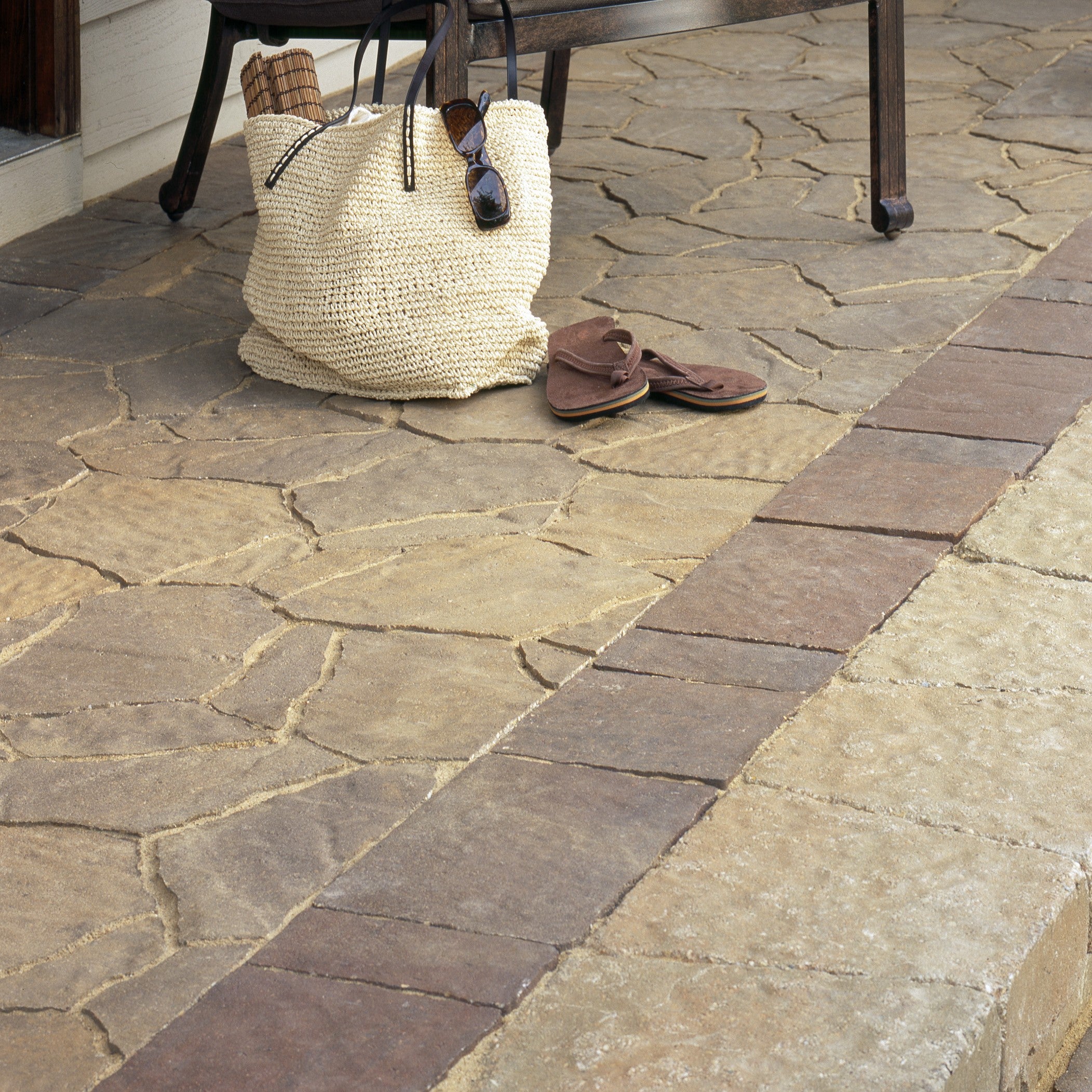 The Arbel® Stone collection has a natural, sophisticated look that homeowners thrive for when looking to turn their outdoor living area into their own backyard paradise. This collection resembles the look of irregularly cut flagstone and provides a variety of natural hues for homeowners to choose from. Flagstone and Mega-Arbel may resemble each other, but the process of installation for Mega-Arbel pavers makes it a breeze versus a potential headache. In the Mega-Arbel design, each paver comes in a two or three paver set, allowing the pavers to interlock easily. Although the look may seem random, installation is quite organized. Plus, each piece is the same thickness making for a level area.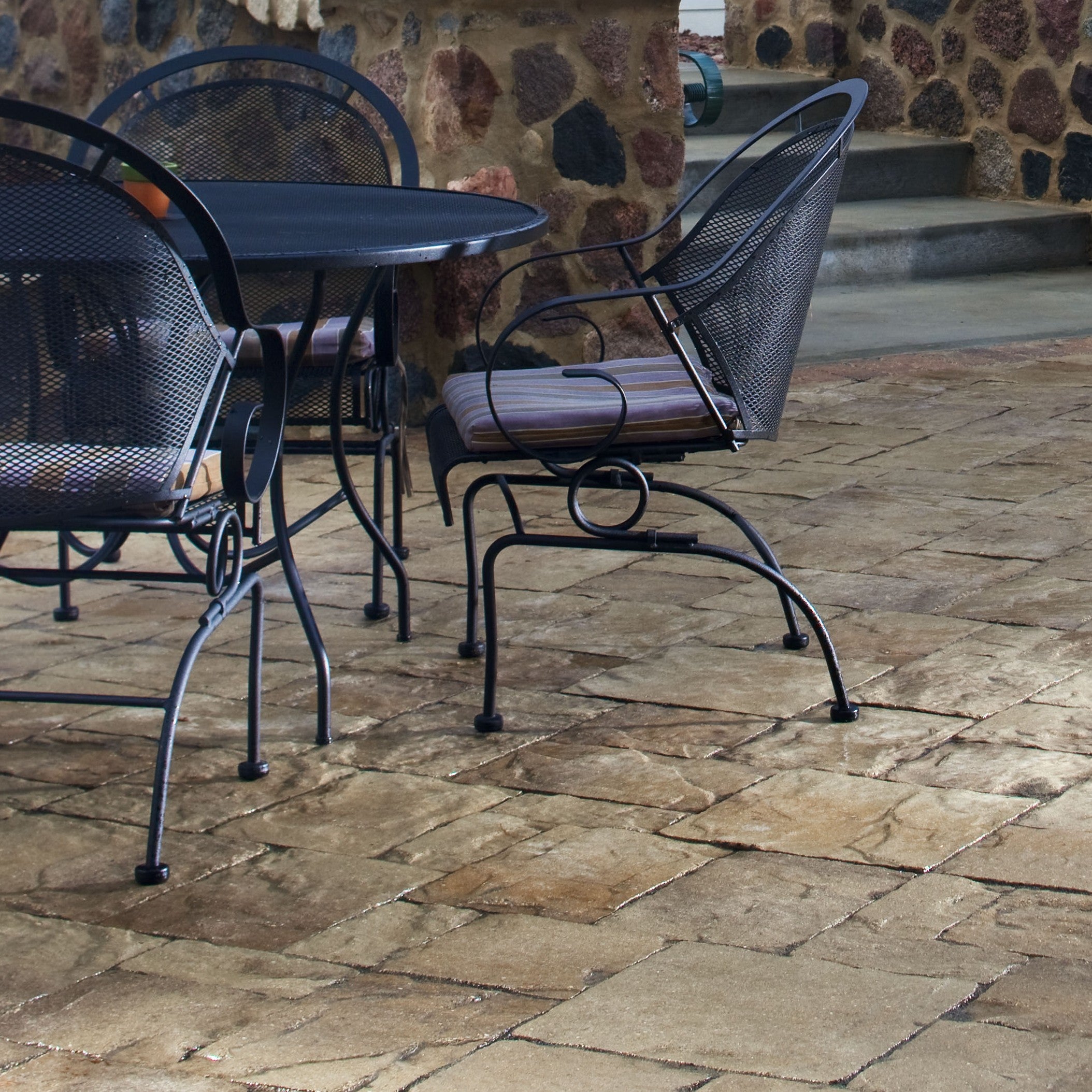 Belgard pavers offers the newest addition called the Lafitt collection. This collection features Mega Lafitt®, Lafitt Patio Slab and Lafitt Pavers in which each has different sizes. No matter if you're planning to install a short walkway from your back door to the pool or a nice patio to overlook the bay, the Lafitt collection has it all! Like Mega-Arbel, the Mega Lafitt pavers also a natural appearance but as slate, cut into a rectangular shape. Its modular shape allows a wide range of options for your outdoor area. For wider areas consider the hefty sized Lafitt patio slab. Lafitt patio slab also has three shapes to choose from for your backyard design such as the large rectangle, the small rectangle and the large square. The Lafitt Collection provides the durability that you would expect a paver to have with the strength that will last for years to come.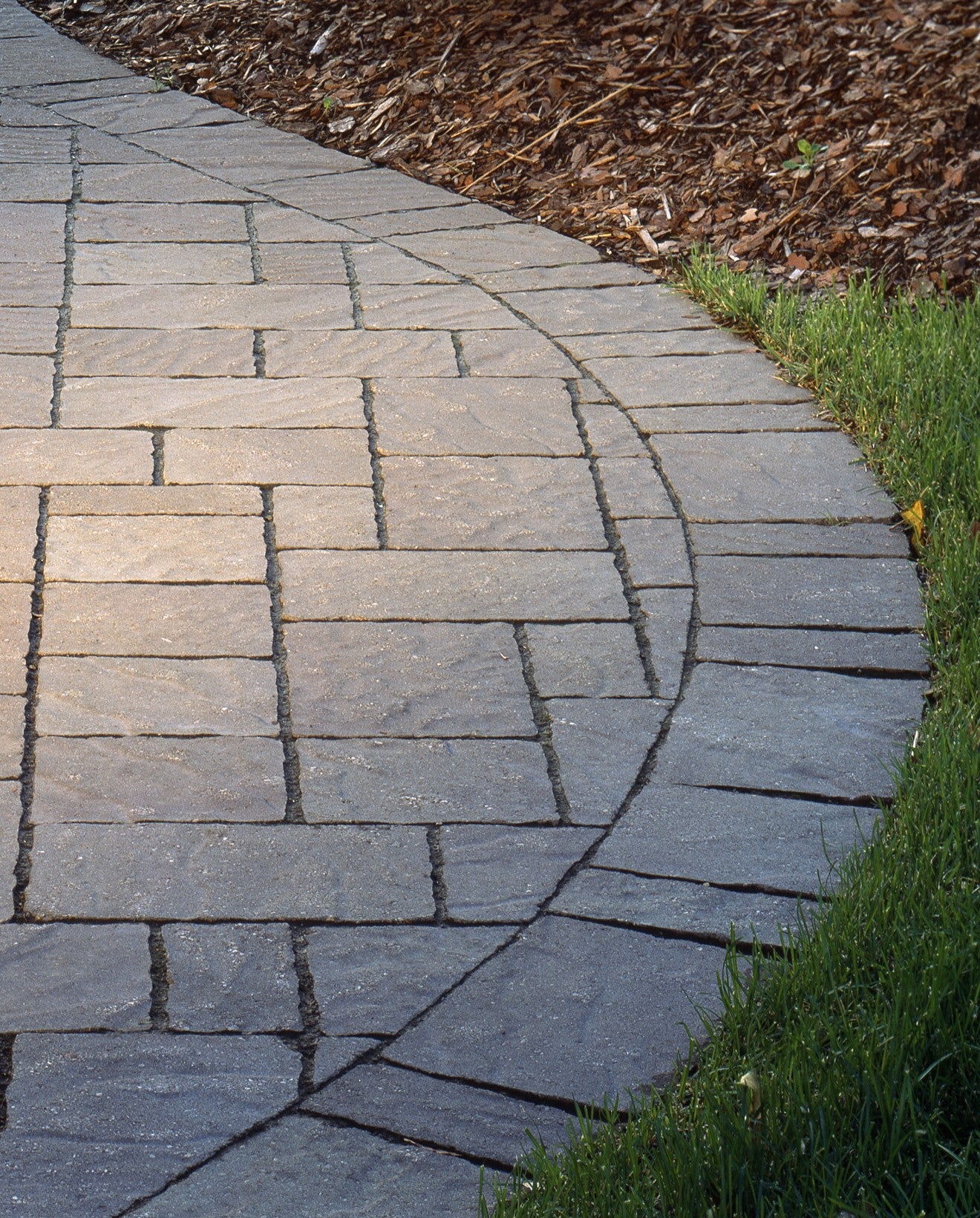 The Urbana® Stone collection has a clean chiseled stone appearance and is offered in a three-piece modular system with an optional square foot large square for add-ons which allows for maximum versatility and a broader range of shapes. The Urbana collection is great for long driveways, patios and walkways. If you want to add a little color to your natural backyard pavers, the Urbana collection provides color blends to tie in that realistic look you are looking for. When decorating, think about dark brown chairs and add beige cushions with colored, striped pillows to add that accent. Enjoying a nice glass of wine never seemed better in your new backyard!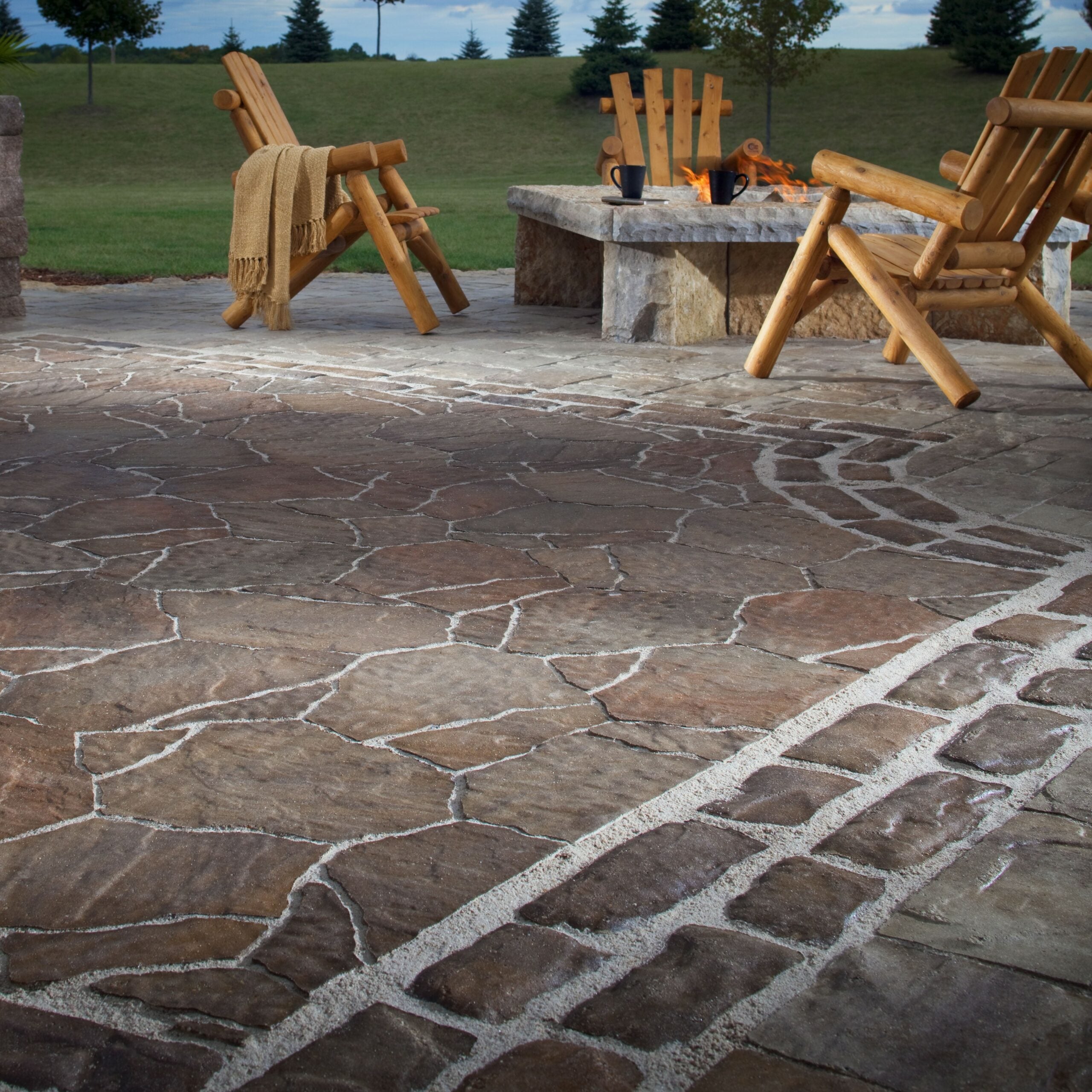 Another option in the Natural Collection is the Old World collection, reflecting the design of an old, well-worn European cobblestone. These strong and durable pavers are perfect for high traffic areas, yet look great for a home in the suburbs. Multiple patterns and as borders give this paver versatility. Grab a lemonade on a sunny day and enjoy your old-time look in your backyard! With the Natural collection, installing outdoor pavers never seemed so easy! Each collection provides a simple yet durable paver for you to embellish. If you think you're missing something to complete your perfect outdoor area, the Natural collection can be the missing link to meet your satisfaction. Belgard takes pride in offering a lifetime warranty on all its pavers. With unsurpassed standards in the industry and an artisan's attention to detail, these products are sure to add value to your home for years to come. And, when it comes to installation, count on a Belgard contractor. They have been trained on the latest techniques and methods of installation so you can be assured of a quality outcome with the product that is as durable as it is beautiful. Local dealers can provide you with samples and colors in your area. Belgard is full of ideas for your next project. Our product and lifestyles catalogs are available for viewing online.