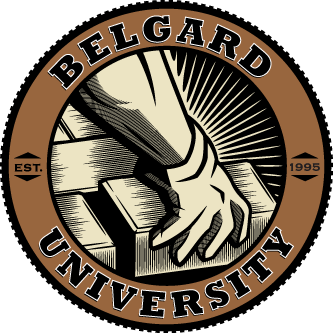 Kicking off this month, Belgard University is pleased to offer SalesJam for contractors, designers, sales persons, and landscape architects. Offered at 21 sites across the country, each SalesJam will provide sales techniques and tools, business strategies and proven insights on the outdoor living space market. In these one to two day classes, you will learn to set goals for the year and strategies on the best ways to accomplish them. What to expect:
Experience an energizing and interactive learning experience, fun peer presentation and yearlong goal tracking.
Learn how to generate new and greater requests for outdoor living spaces/projects.
Gain insight on how to create an initial experience so new prospective clients want to work with you.
Create presentations to capture your client's imagination and desires.
Build and achieve trusting and lasting relationships with clients.
Generate a continuous stream of sales opportunities from repeat and referred clients.
Benefit from yearlong follow-up and updates so that you reach your goals.
For over 20 years, the presenters of SalesJam, Jim Paluch and JP Horizons, have helped professionals sell, communicate and perform at the highest level. Hundreds of designers come back year after year to experience SalesJam, and now Belgard is making sure you can benefit too! To find a SalesJam near you, go to the Belgard University website.