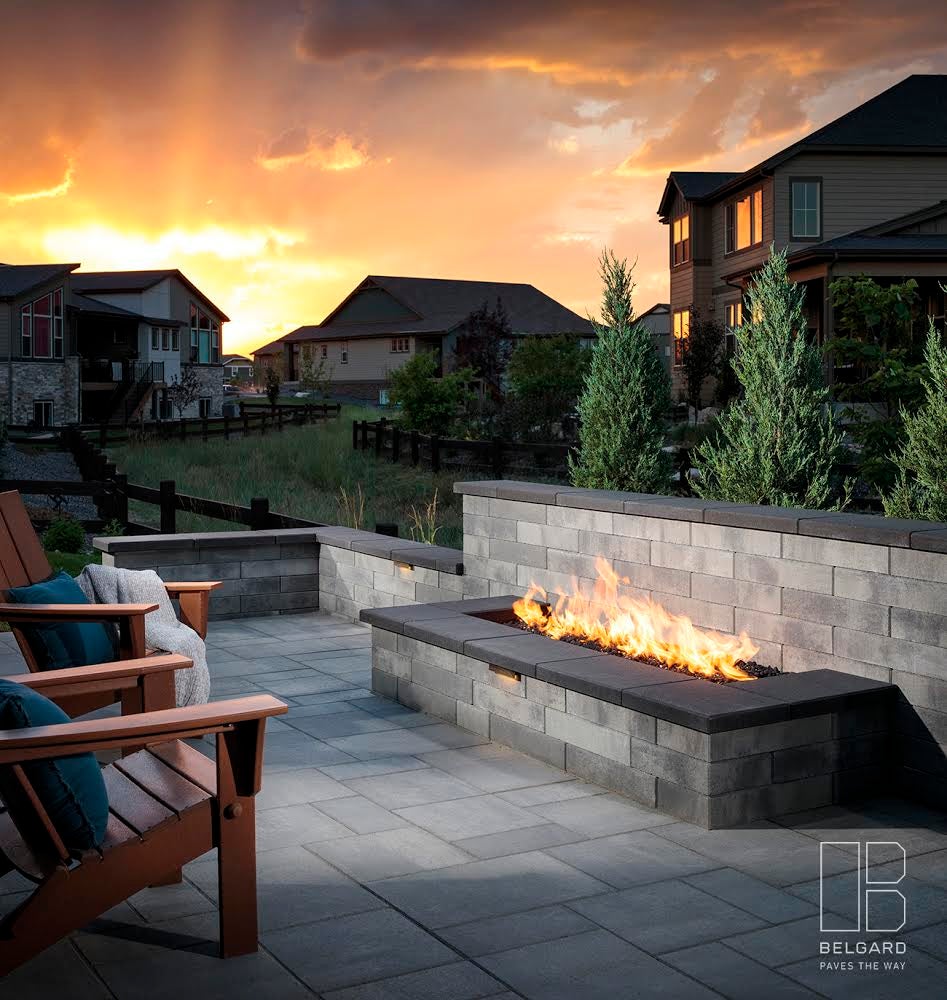 One of the greatest things about being a contractor is transforming ordinary spaces into captivating and functional retreats. Outdoor design is an art that combines creativity, functionality, and the beauty of nature to create stunning outdoor living hardscape designs, backyard patio layouts, and outdoor kitchen spaces. The world of outdoor design has changed drastically over the years with new technology that is allowing homeowners to see augmented reality (AR) versions of their space before breaking ground.
Why Is Outdoor Design Important?
Outdoor design encompasses the process of transforming your clients' outdoor space into a harmonious blend of aesthetics and functionality. It involves creating designs that seamlessly integrate with the natural surroundings while reflecting unique personal styles and preferences. From envisioning the initial concept to executing the final construction, outdoor design is a meticulous process that requires attention to detail, creative thinking, and technical expertise.
Outdoor design is not only about enhancing the beauty of your client's property but also increasing its value. As a contractor, you have seen first-hand how a well-designed outdoor space can significantly impact the marketability and desirability of a property. When marketing a project, showcasing visually appealing images, before-and-after comparisons, and client testimonials can effectively demonstrate the transformative power of outdoor design. Highlighting the potential for outdoor living, entertaining, and relaxation can capture the imagination of potential buyers or clients, making it a powerful sales tool for your customers.
.
Using Technology for Paver Design
Patio paver design is a crucial aspect of outdoor design. It involves selecting and arranging pavers in a way that complements the overall design aesthetic and provides strength and functionality to the space. Pavers are a versatile and durable solution for creating outdoor living spaces such as patios, walkways, and pool decks. A well-executed layout considers factors such as the shape and size of the area, traffic flow, drainage requirements, and desired patterns. The careful selection and placement of patio pavers can greatly enhance the visual appeal of any outdoor space.
Design technology, including AR from Belgard Rooms, has revolutionized the way we conceptualize and visualize outdoor design projects. AR allows you to digitally superimpose virtual elements, such as furniture, plants, and outdoor structures, onto real-world environments. This technology enables you to experience your design concepts in real-time, easing the process to make informed decisions about materials, layouts, and overall aesthetics. By leveraging AR, you can collaborate more effectively with clients, streamline the design process, and create accurate visual representations that bring the project to life before breaking ground. 
Outdoor design is an art form that combines creativity, functionality, and the wonders of nature to create captivating spaces. From patio paver layout design to outdoor kitchen installations, each element plays a crucial role in transforming your customer's backyard into an oasis. By leveraging design technology and tools such as augmented reality, you are able to provide clients with immersive experiences, allowing them to visualize and make informed decisions about their outdoor projects.
Technology is allowing us to take outdoor design to new heights.