What does jazz and your outdoor living space have in common? More than you think.
Jazz is all about multiple instruments working together in harmony to make wonderful, original music that people all over the world love. In a backyard space, different elements such as pavers, fire features, outdoor kitchens and retaining walls all come together to provide a place to meet your needs whether that's relaxing, entertaining or everything in between. Belgard not only has the products to create your dream space, but also a variety of tools to help you with outdoor planning and design no matter if you're doing it yourself or enlisting the help of a contractor.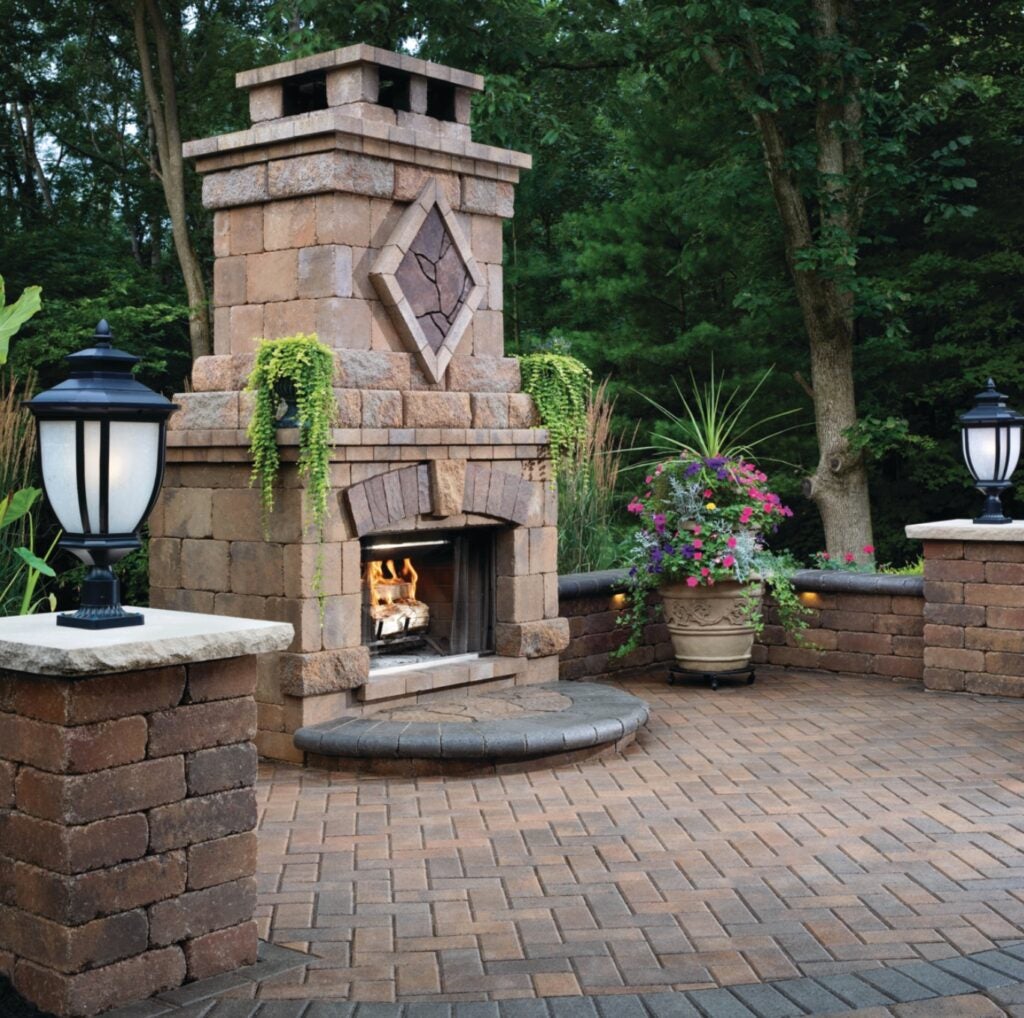 A Little Bit About All That Jazz
Each April 30th, the world celebrates International Jazz Day bringing together communities, schools, artists, historians, academics, and jazz enthusiasts from all over to celebrate and learn about the art of jazz, its roots, its future and its impact.
Jazz is more than just background music, it's an original American art form developed in the very early part of the 20th century emanating from the diverse city of New Orleans. The population of African, French, Caribbean, English, Italian, German, Mexican and Native American descent interacted sharing cultures and customs. African-American musical traditions mixed with others and gradually jazz emerged from a blend of ragtime, marches, blues, and other kinds of music. The Jazz Age really started in the 1920s when the music became popular across the US and Europe. The "Roaring Twenties" with prohibition, speakeasies, flappers and music drove jazz into the mainstream and made overnight success stories of musicians such as Louis Armstrong, Duke Ellington, and Count Basie. Jazz ultimately evolved into a mixture of composed, arranged and improvised moments. In most jazz performances, musicians play solos that are improvised on the spot, which requires considerable skill. There is tremendous variety in jazz such as swing, bebop, cool jazz, smooth jazz, jazz fusion and more. Over the last century, jazz spread from the United States to many parts of the world, and today jazz musicians—and jazz festivals—can be found in dozens of nations. Jazz is one of the America's greatest exports to the world.
Take it Outdoors
Just as something inside us connects to rhythm and music, humans have an inherent need to connect with nature. You can see it in the way that crackling fires and moving water captivate us, or how a garden view can enhance our creativity. The desire to become closer with the natural world is why outdoor living spaces have become more popular and are being produced on such a grand scale. Biophilic design is a concept that works to weave elements of the natural world into modern environments and provide people opportunities to experience healthy places and spaces with less stress and greater overall well-being. Creating a place to be closer to nature while still having many of the comforts of your home is the first step to a healthier, happier you.
Harmony in Your Outdoor Space
Just like jazz can be made up of a variety of instruments, your outdoor space can feature a number of elements that come together to make the area uniquely your own. But where to start? Belgard Rooms is similar to a music composer. This online planning tool provides a step-by-step outline to begin the initial design whether you're looking to create an outdoor kitchen, dining room, living space or some combination of all three. With a few clicks you can determine your vision, style and needs.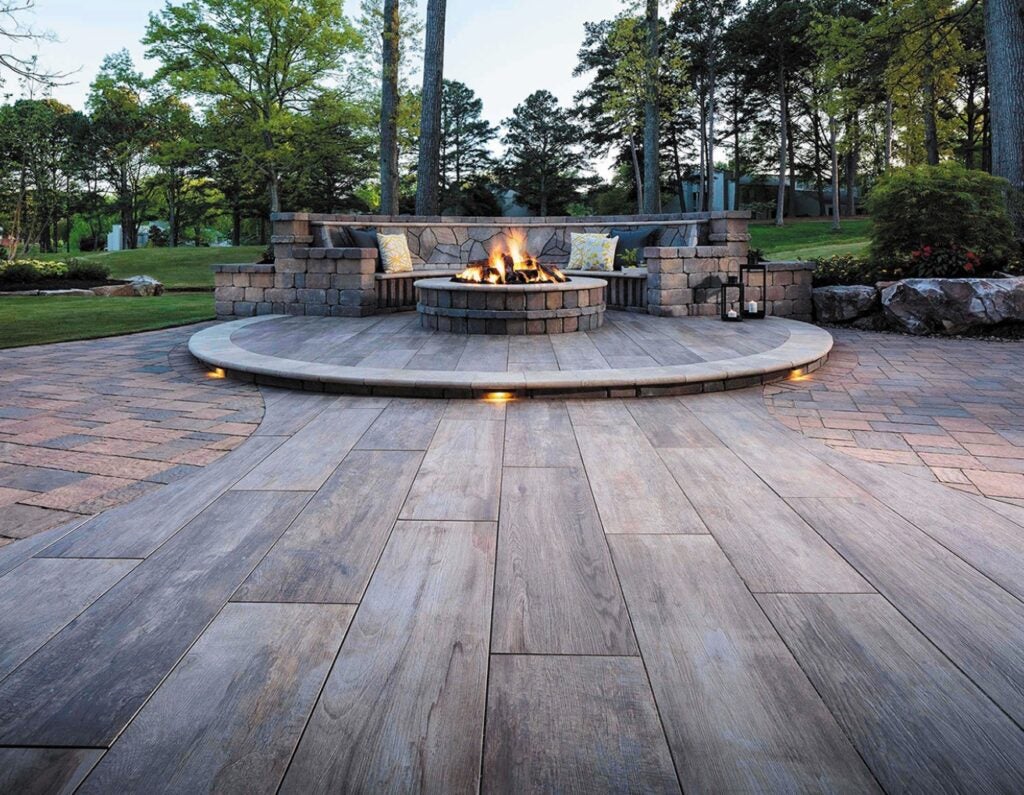 The next step is determining the foundation. Durable, stylish and available in a variety of patterns, colors and textures, Belgard pavers make a great foundation to begin your space. Then, it's building up from there to determine what different hardcape products you'll choose to make your space sing. Belgard offers a line of textured block fire pits that warm up cool nights and serve as S'more central if your family's into chocolate, graham cracker and marshmallow goodness. Looking to cook more than toasted desserts?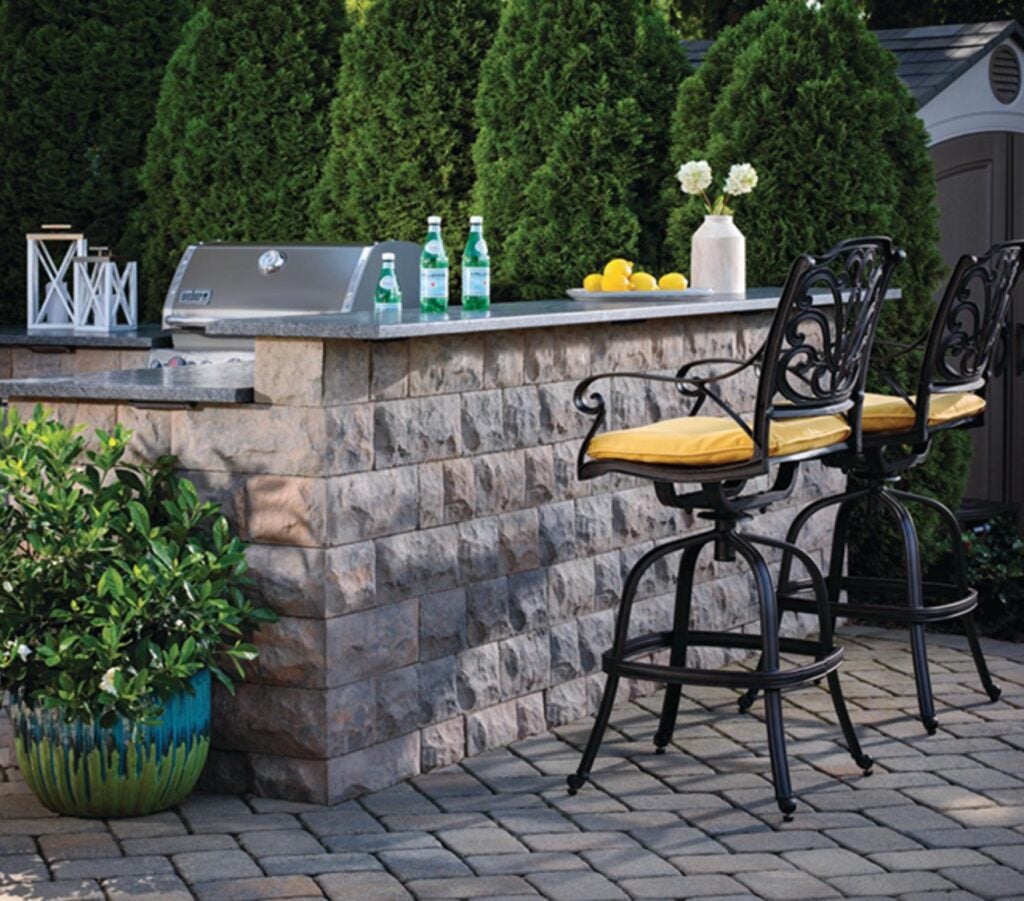 We have a range of outdoor kitchen designs some featuring full pre-built modular fireplaces. Belgard's Elements is our line of stainless-steel appliances and accessories to complete your kitchen area with a gas grill, refrigerator, bar, sink and storage options. Landscaping puts the crowning touch on any outdoor space and helps to reinforce that connection to nature. Belgard's built-in-deck planters can help you bring a blast of color to your deck, while our wall systems can provide privacy, structural support and a way to take your landscaping to another level. Incorporating additional biophilic design elements like adding water features or mixing and matching materials offers even more ways to express your individual style and taste.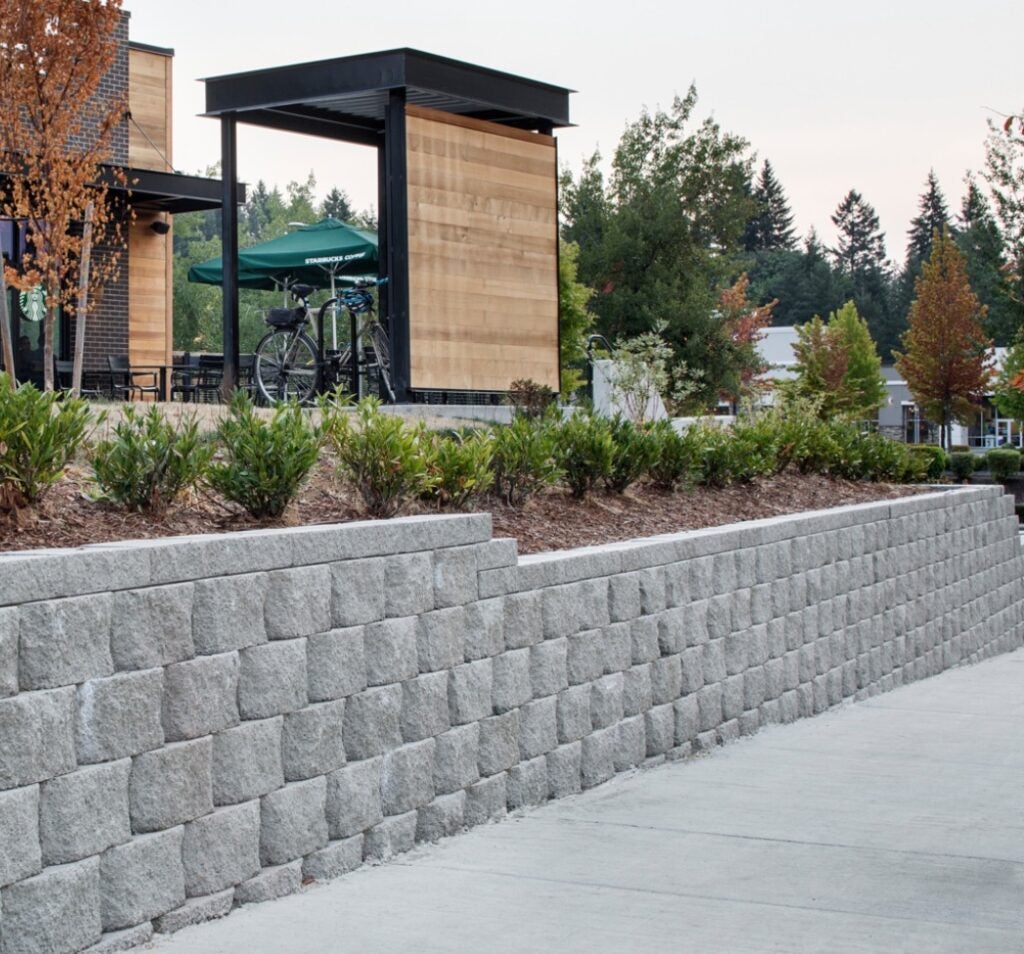 Need More Inspiration?
Jazz musicians have their own distinct styles. In fact, you might listen to a dozen different jazz recordings of the same song, but each will sound different. The musicians' playing styles make each version different, and so do the improvised solos. Jazz is about making something familiar into something fresh and making a tune that everyone knows into something personal. In honor of International Jazz Day and this great American artform, you can apply this spirit to your existing or not-yet-designed outdoor space and create your own individual work of art. If you need, we have plenty of magnificent spaces on our website to spark even more ideas. Take a look and then get swinging.