Adding an outdoor room to your home is a great way to increase both its value and your living space. If you're working with an existing paver patio, converting it into an outdoor room can be as simple as decorating it to create a distinct vibe. For planning an outdoor room addition, our new Belgard Rooms Planner makes designing an outdoor room easier than ever before. With the Belgard Rooms Planner, simply answer a few style and functionality questions and then peruse a portfolio of design renderings that match with your style and project needs. Click here to visit the Belgard Rooms Planner now.
Whether planning a new space or working with an existing one, we've also gathered some additional tips to consider when designing your outdoor room.
Have a Purpose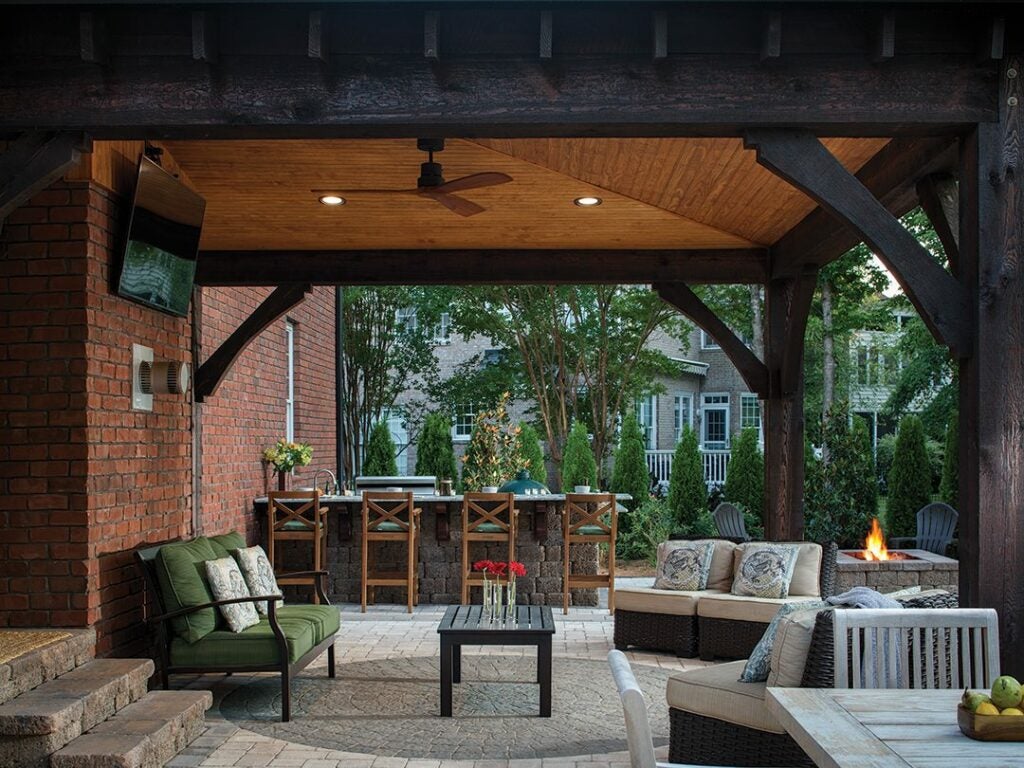 According to HGTV, the most important thing to do when planning an outdoor room is to determine its usage. Establishing how it will be used will help you decide on the amenities you need to install and help you design your "floorplan." Are you building an outdoor game room? A gourmet outdoor kitchen and dining room? Knowing what you want can help you determine if you should build one room or divide it into smaller spaces, and identify your lighting and furniture needs.
Consider the Seasons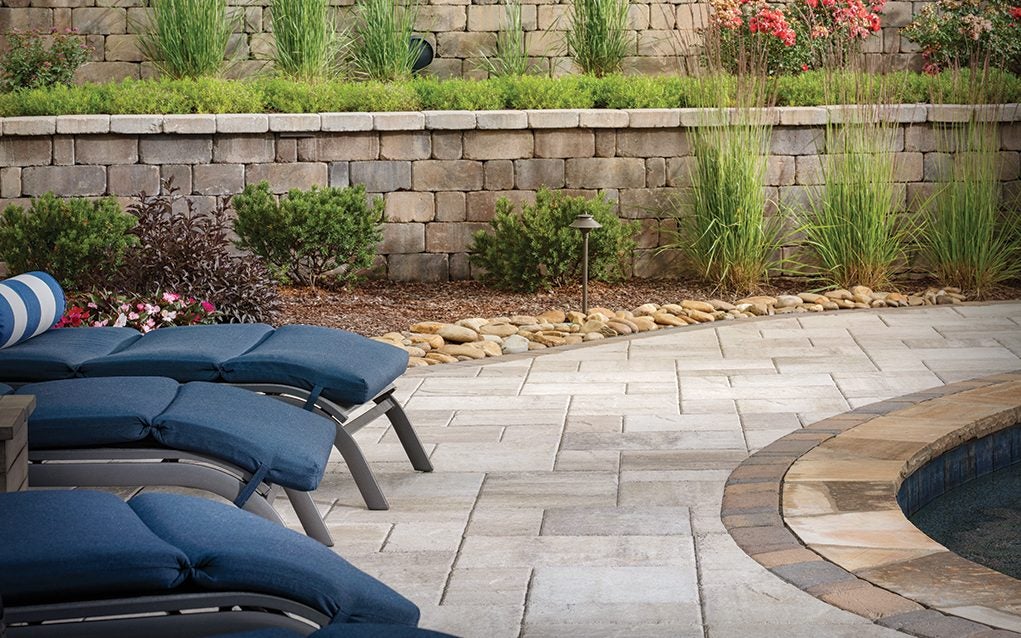 A well designed outdoor room can be used year round. However, if you decorate with only seasonal green plants and flowers, you may find things looking a bit drab come winter. Landscaping experts suggest using evergreens, rock gardens, and other perennial landscape features to keep things colorful and lively all year. Mix and match different elements in your design to keep things fresh for each season.
Lose the Rug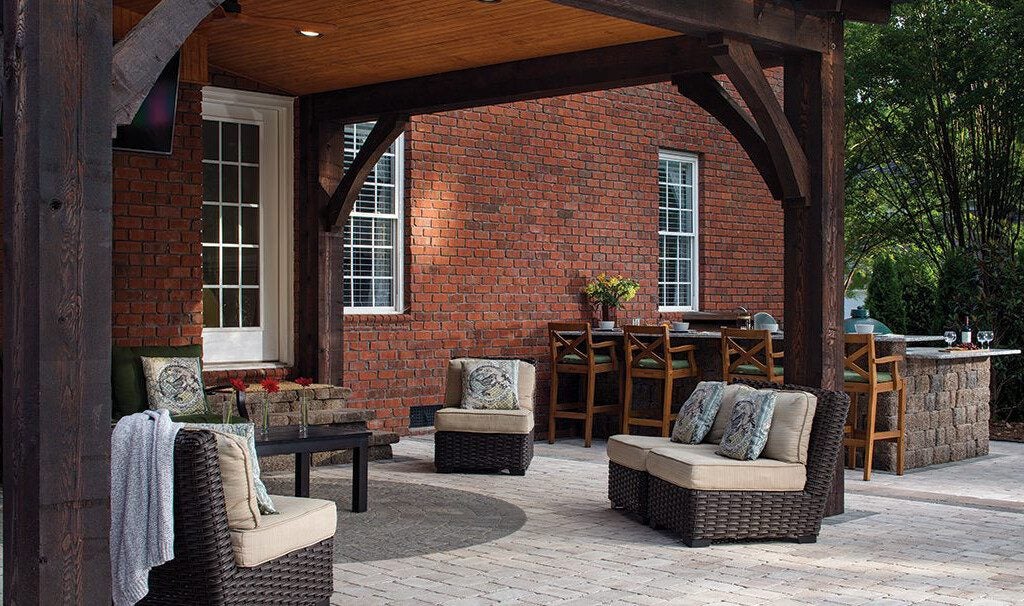 It's common to see outdoor rooms based around large rugs. While this is a great look, why not take it a step further? Rather than throwing a rug down on top of beautiful pavers, work with your Belgard Authorized Contractor to create an inlaid paver pattern that mimics the look of a rug. This awesome idea provides durability and beauty while still creating a comfortable, room-like feel.
Light it Up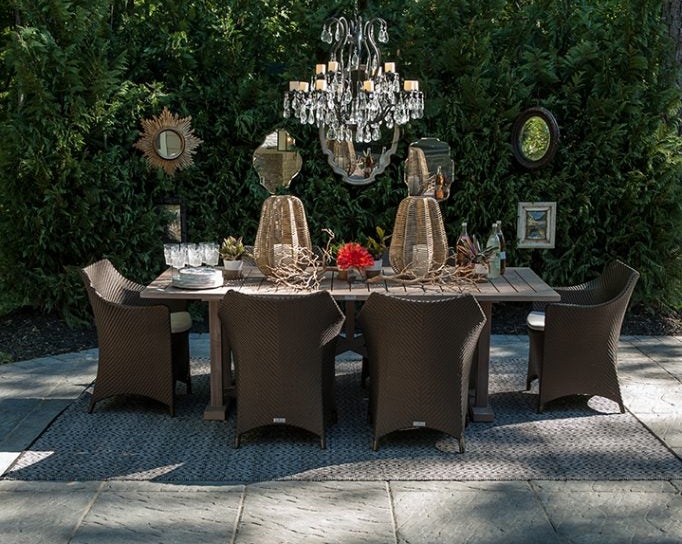 Lighting an outdoor room can take your design to the next level. Think about using carriage lights or lanterns around the borders of your outdoor room to define the space. Wall-mounted task lights are great for cooking or preparing food next to a grill. Some designers are even using chandeliers as both conversation pieces and decorative lighting fixtures. They put out a lot of light and add a "wow" factor to your room.
Warm it Up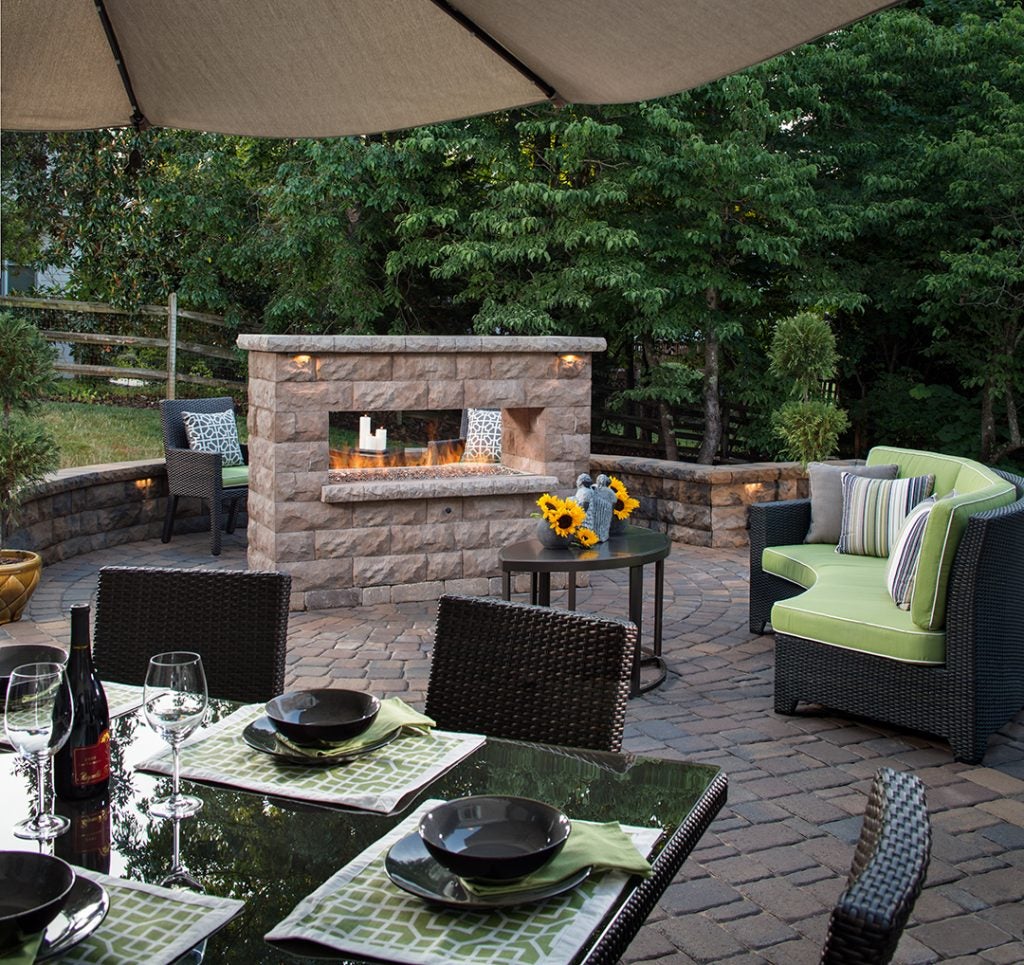 Fire features are the perfect addition to an outdoor living space, adding both heat and light to make it even cozier. Fire features also act as great anchors for your decoration and furnishings because of their size. Think of it like the mantelpiece inside a home, and work outward from the centralized fire feature to create a comprehensive and beautiful design.
. . .
Download a free project guide for more tips and planning considerations.
To start designing your room today, visit the Belgard Rooms Planner.