The overarching theme of contemporary outdoor living design is to apply interior design techniques to create outdoor rooms. We see this in every aspect of outdoor living, from furniture design to light fixtures to decorative accents. It's all part of the effort to truly live in our outdoor spaces with the same comfort, style and ease with which we live in our indoor spaces.
When planning an outdoor living design, one idea to consider is utilizing paver patterns to reinforce the "room" concept. This can be done in a number of creative ways. Think of how you would use carpet or area rugs to define or accent certain living areas, and then apply those concepts to paver design. Here are some of our favorite examples of this type of paver pattern application.
Fireplace Area Rugs
A cozy living room is traditionally characterized by grouping furniture over an area rug near the fireplace. This look can be achieved outdoors by varying paver tone, texture and shape into an integrated design that mimics this look.
Creating Separate Rooms
Indoors, flooring material or pattern often changes when you step from one room into the next. For example, the kitchen may be floored with ceramic tile, and the living room may have wood flooring. Or sometimes, the same material is used, but the laying pattern changes as you cross the threshold. This technique can be done outdoors to create the illusion of separate rooms.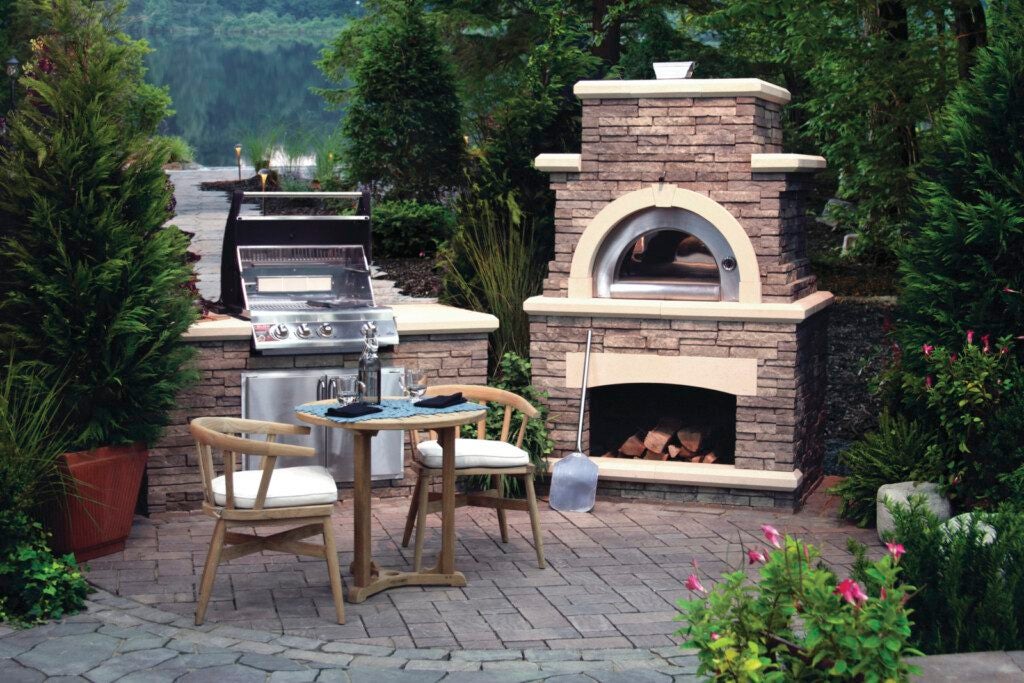 The Outdoor "Foyer"
Turn an open patio area into a grand outdoor foyer with contrasting colors and textures that create the look of a large decorative area rug. This concept can also be used to simulate an entryway runner that leads from one outdoor room to the next.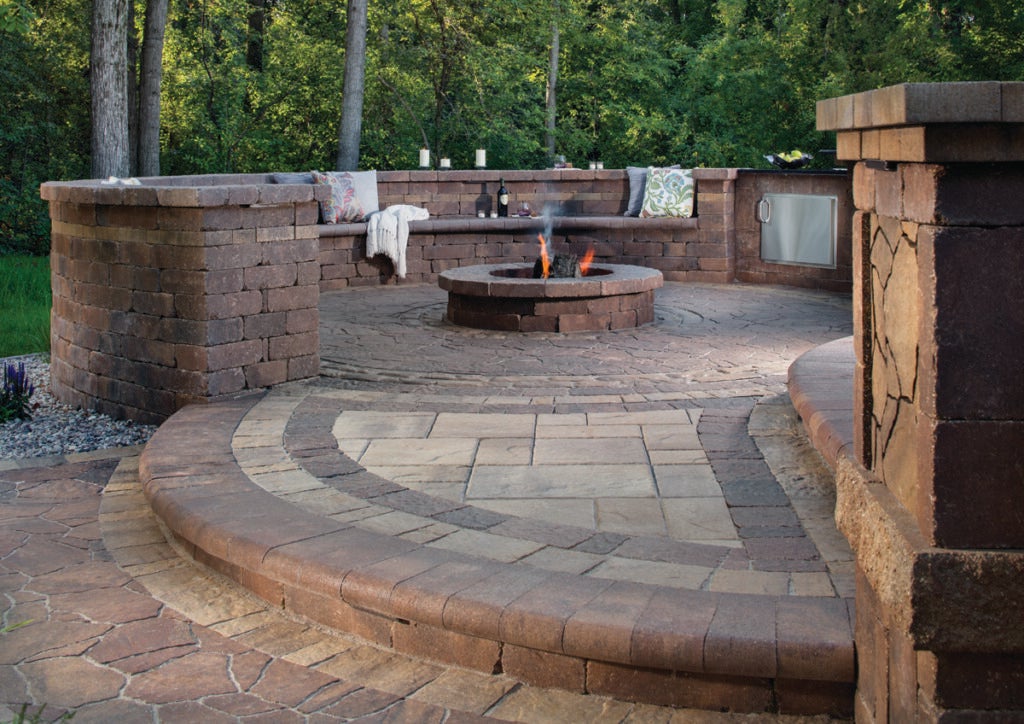 Defining Conversation Areas
In a large room, area rugs can be used to divide the space into smaller, more intimate conversation areas. The same can be done in an outdoor room. Place a paver "rug" where it makes sense to position a furniture grouping. For additional flare, a fire pit can be placed in the center of the design, creating the look of a flaming coffee table.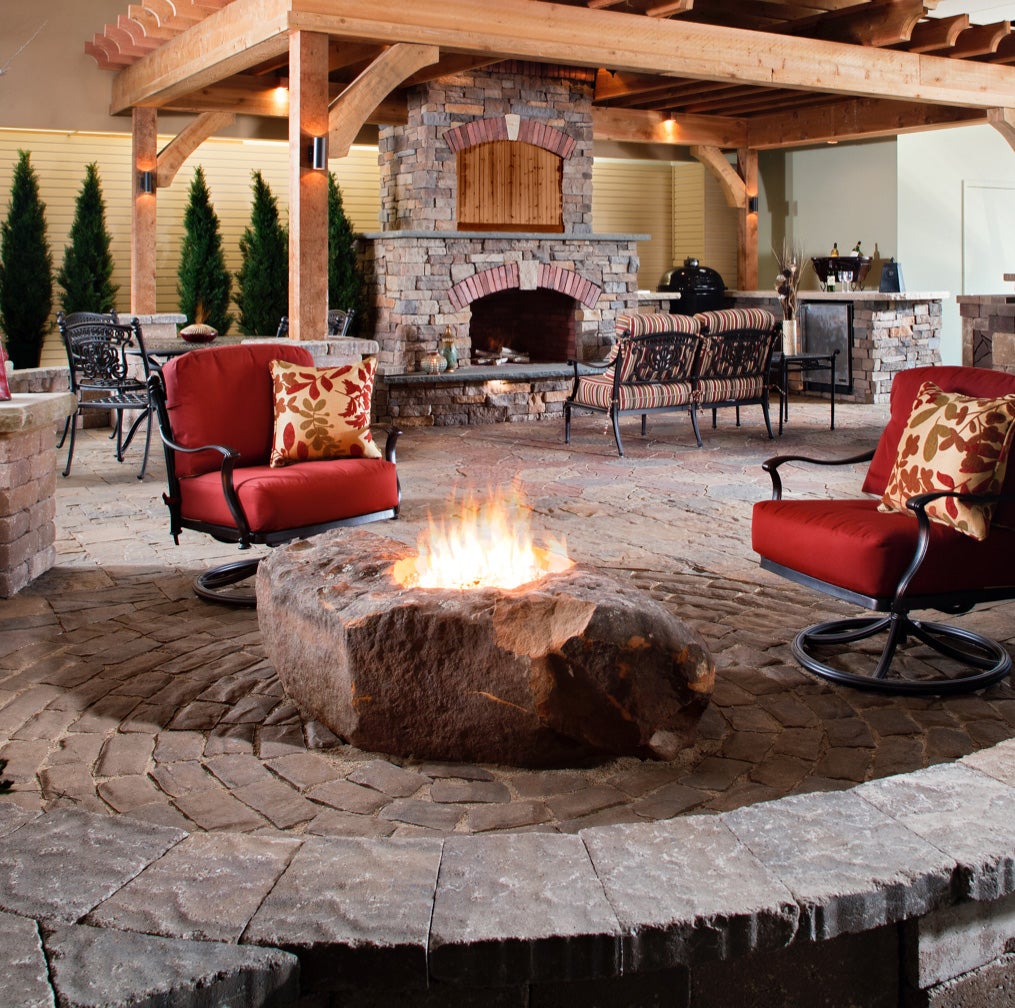 Designer Rugs
Contemporary block patterns, contrasting colors, arches and swirly designs can be used to emulate the look of designer carpets and area rugs. Don't be afraid to get creative!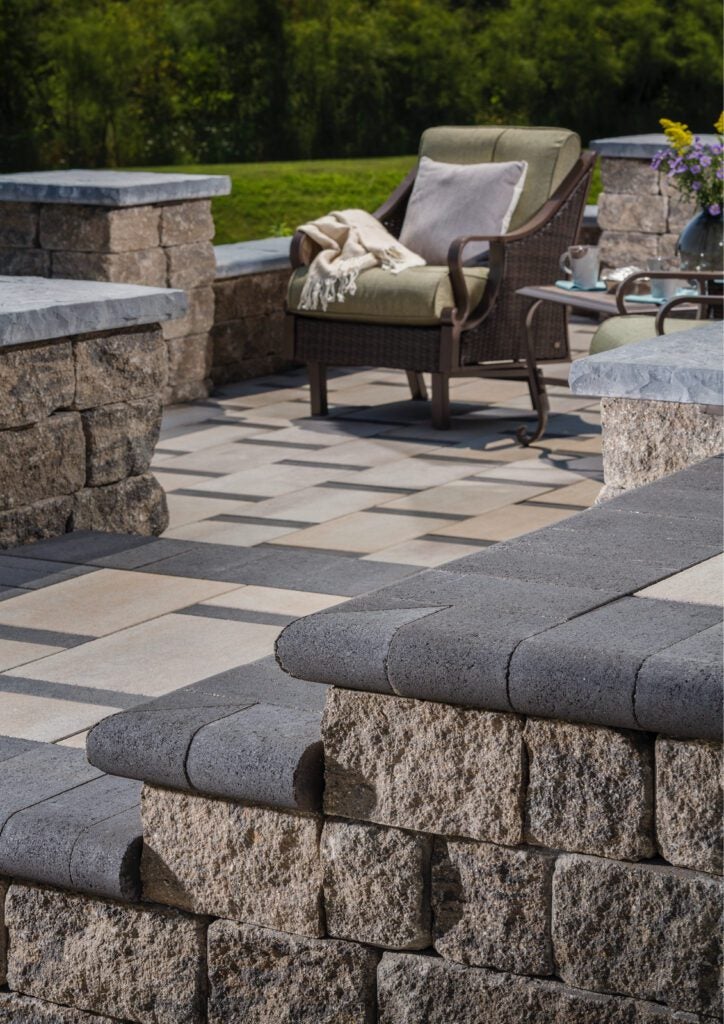 Incorporating Nature
Another idea is to incorporate grassy areas into your design to add the textural look of shag. This can be done in the form of a runner or as an integrated element of a faux rug design.