Planning the perfect outdoor living space involves making lots of choices. While the border of your paver patio, driveway or walkway may seem like a small detail, there are several options to consider, each with its own pros and cons. When planning your patio, consult with your Belgard Authorized Contractor and this guide to choose the right paver edging and border option for your outdoor living space.
Edge Restraints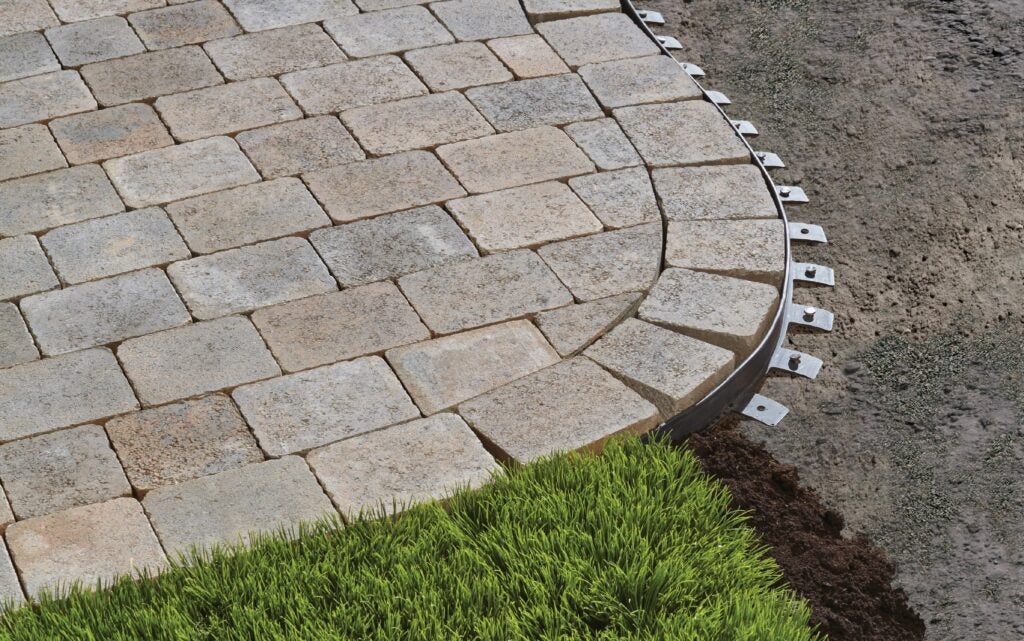 Techniseal's 8′ Rigid Paver Edging allows DIY-ers and contractors to create beautiful curves, angles and designs when laying pavers. This durable and flexible system helps keep your pavers in place and creates a defined edge around your entire outdoor living space. The base of the restraint can be easily covered with sod or a planter bed, leaving only a small lip barely visible. Paver fields can also be restrained by other methods, like a poured or troweled edge, that require more skill. >> More on paver edge restraint techniques.
Inlays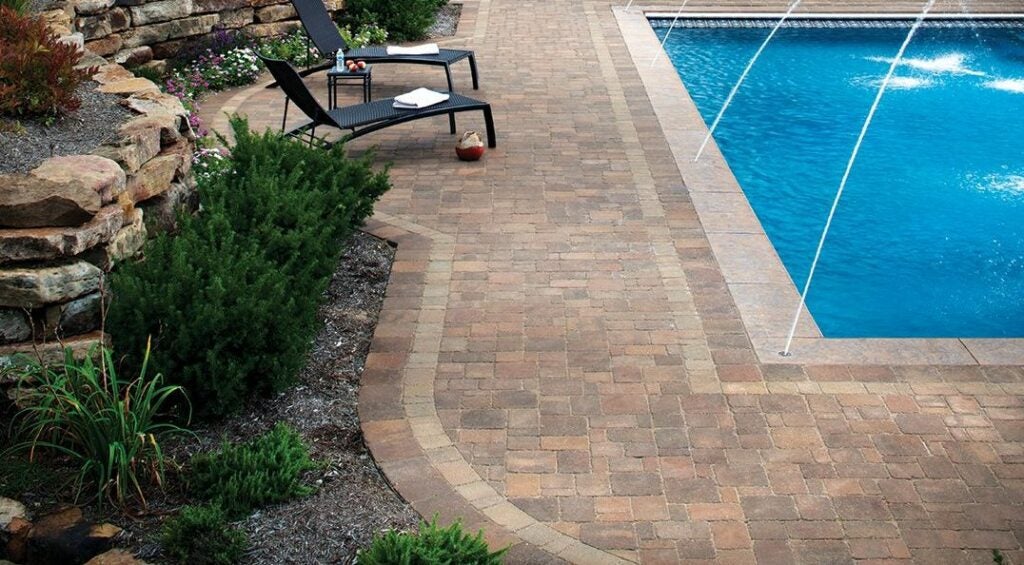 An inlay is a border style created by using a Belgard paver of a different color or texture to create a visual delineation either around or within your paved area. Inlays can be used to create a border along the edge and can also be used to highlight intricate designs within larger areas, such as a faux paver rug design. Inlays are a great way to add visual interest to your patio without incorporating another feature. >> Paver border and banding inspiration.
Paver Edger and Curb Stones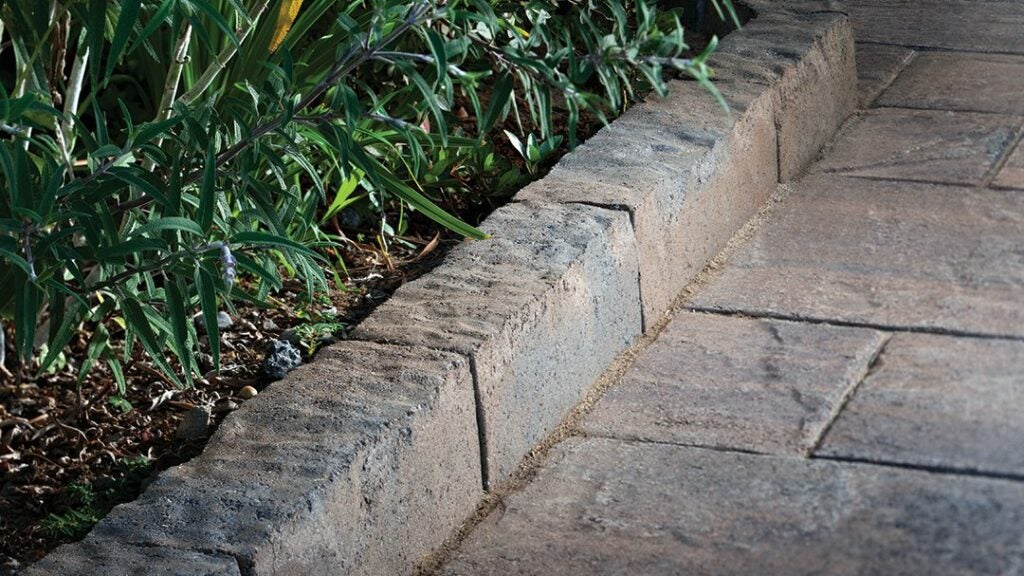 The Anglia Edger® is one option that is designed specifically for use as a bordering paver. This paver edge restraint can be used to enhance the curb appeal of your home and finish your walkway, driveway or flowerbed borders with a decorative border. Other edging pavers and curb stones are regionally available. >> See local availability
Freestanding Walls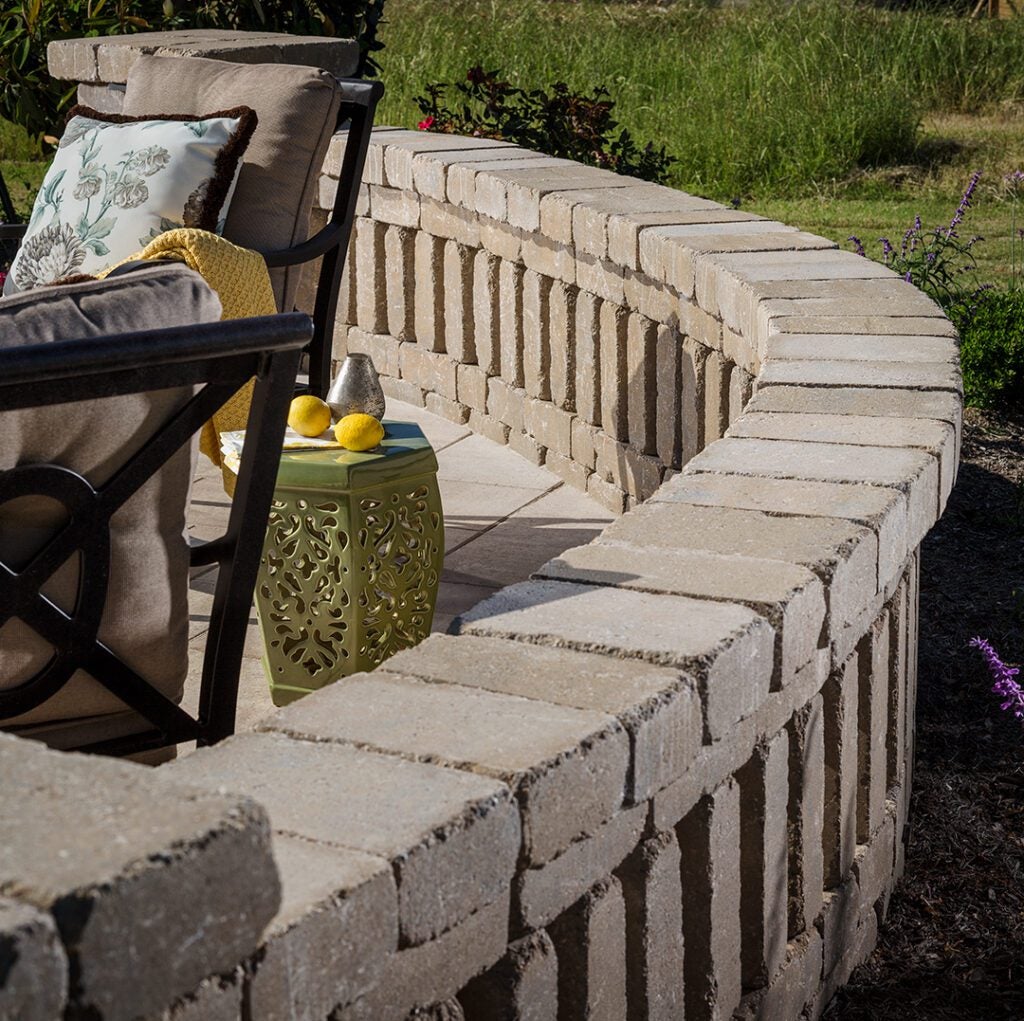 Belgard freestanding walls are a decorative and functional element that can be incorporated into almost any hardscape design. They create a beautiful border for a patio, help define the space and can often be used as an integrated seating area. Belgard offers a number of freestanding wall options to match your style giving you almost limitless design possibilities. >> Explore our Wall Inspiration Gallery.
Stepables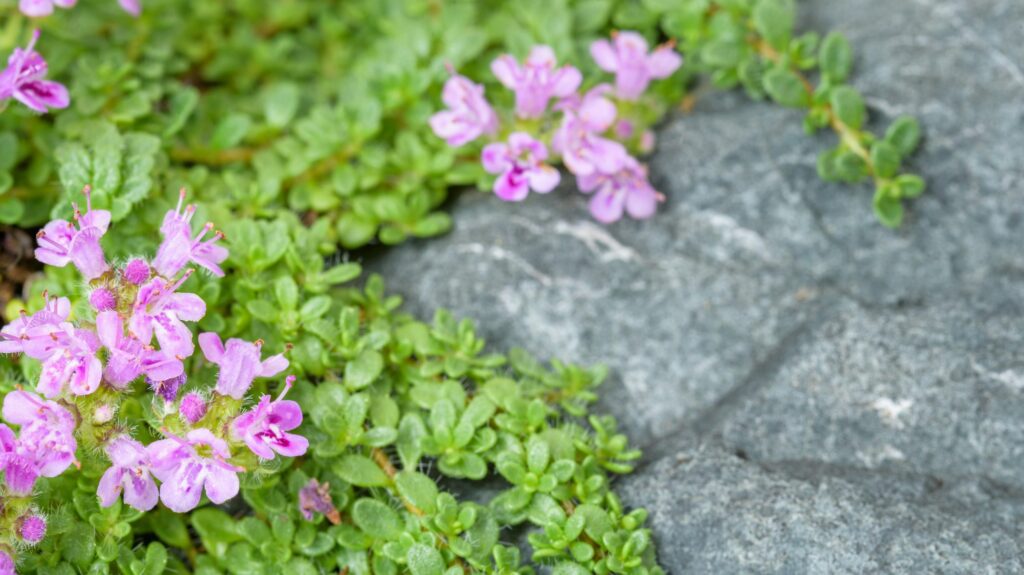 If you want a more natural look for your hardscape patio border, consider planting stepables, which are creeping perennials that create beautiful borders around your patio while controlling weeds. Stepables are plants that are hardy enough to be walked over while providing ground cover for any kind of terrain.
Entangled Pavers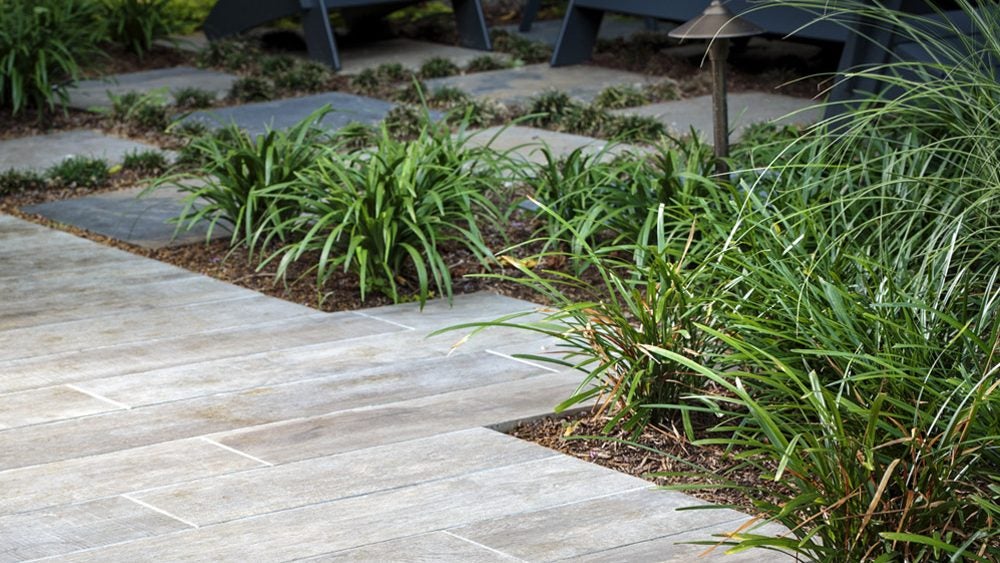 A rising trend in paver design is to entangle the edge of the paver with either artificial turf or the natural landscape. When taking the entangled approach, proper edge restraints are still required.