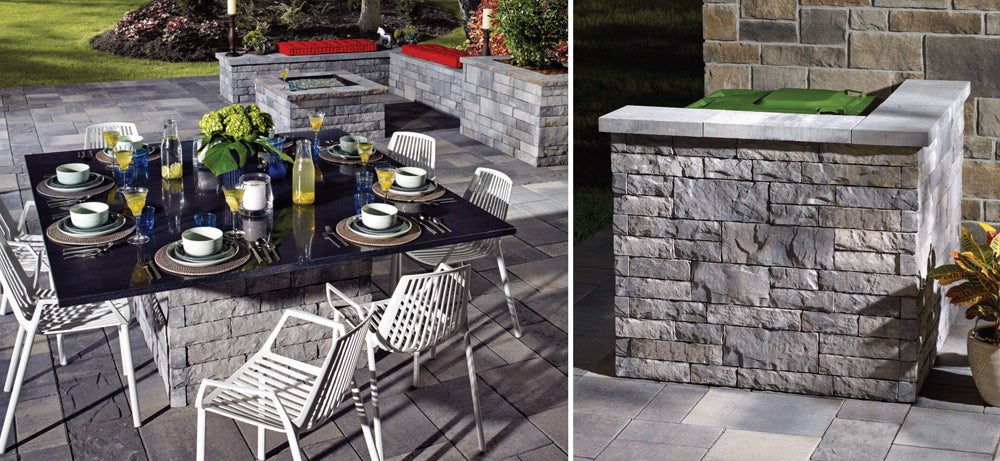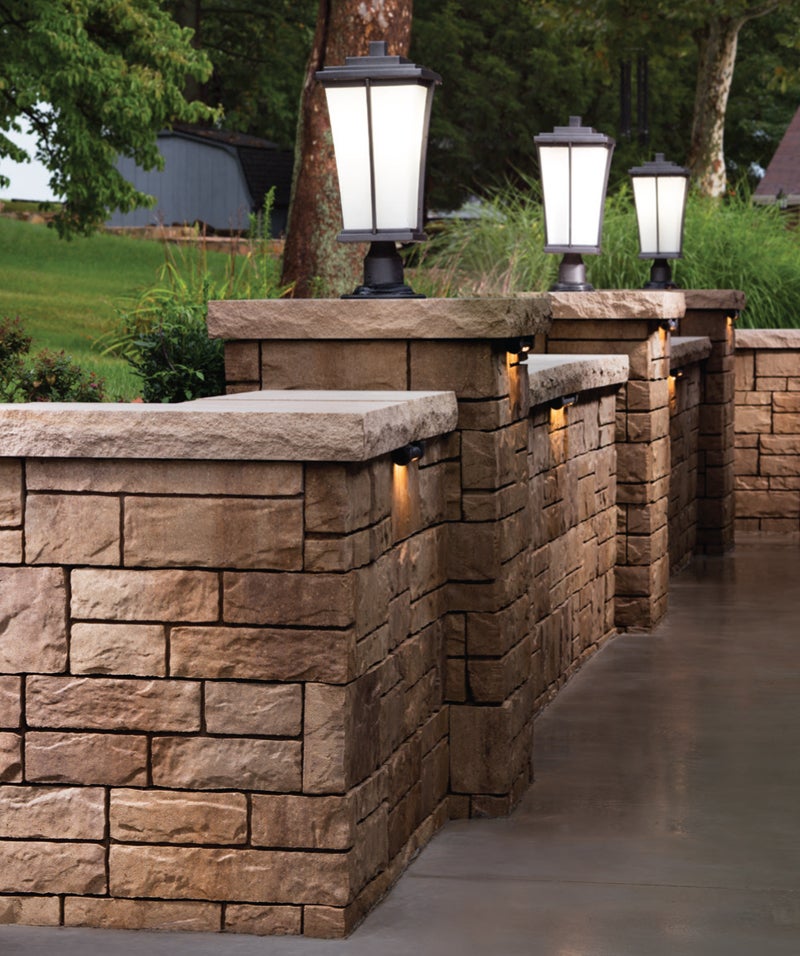 Designer outdoor living spaces are literally a "snap" with the versatile new Tandem Modular Grid system, which can be used to enhance existing structures or construct an unlimited number of outdoor living design elements — such as planters, built-in furniture, outdoor kitchens, garden walls, benches and more. The textured Tandem veneer creates the look of natural chiseled stone to coordinate with Belgard pavers and create striking designs that compliment any architectural style. Dress up an existing deck or patio with an eye-catching skirt, hide unsightly garbage cans or air conditioning units with a privacy wall, or enhance your outdoor living space with an inviting gas fire pit. Construct virtually any structure up to 6 ft. tall, or higher with proper engineering support.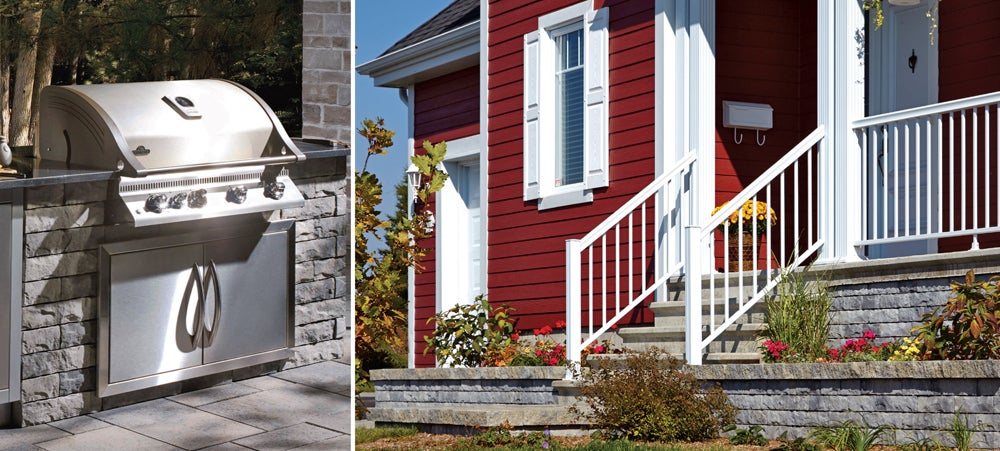 Tandem Modular Grid Components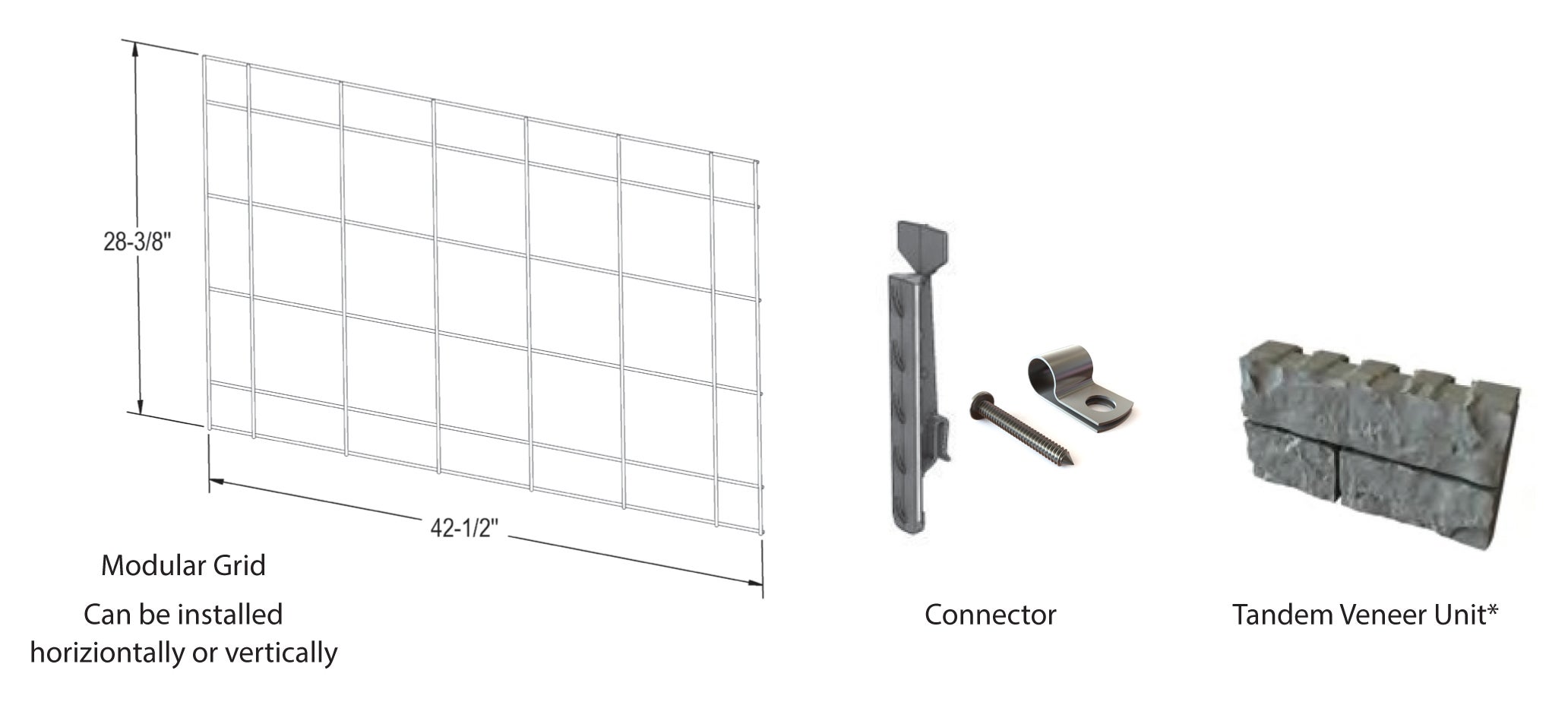 The Tandem Modular Grid system consists of three basic components: modular galvanized grids, connectors, and textured stone-faced veneer units. Creating beautiful outdoor living structures with Tandem Modular Grid is as easy as 1-2-3!
– Build a wooden frame. Tandem Modular Grid can also be used to dress up existing structures, like a porch, new wood deck or existing concrete deck. The system can be affixed to nearly any wood, concrete or metal structure.
– Attach the Modular Grid to the frame with provided hardware. The Grid can be installed either horizontally or vertically. Simply cut the grid as needed and affix to your frame or existing structure.
– Attach Tandem Veneer units to the grid with the provided Connectors. Veneer units are available in three sizes for ultimate design flexibility. Color options vary by region.
Column kits are even easier to install and do not require a wooden frame, but are instead filled with crushed 3/4″ aggregate during the installation process.